Profiling the WTA Contenders at Roland Garros

The 2014 season is nearing its halfway point. Although much has changed, there is an air of familiarity hovering over the WTA Tour as it heads into the second major of the year. For purposes of simplicity, we've broken our list of French Open contenders into two distinct categories.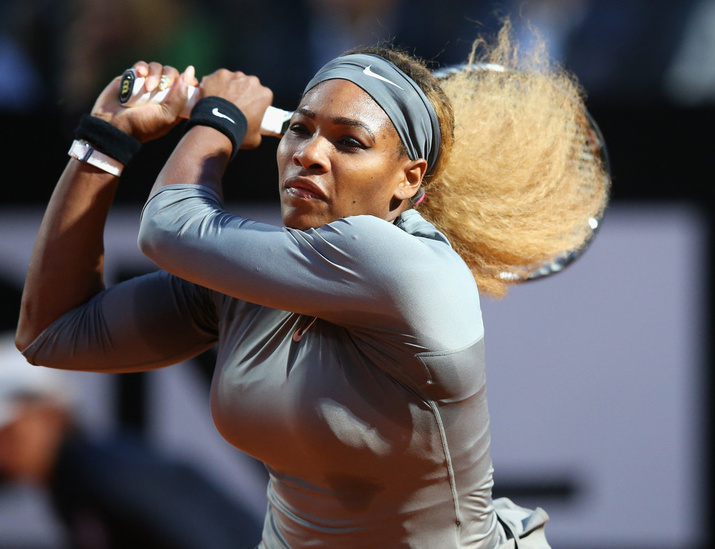 1) Serena Williams
Take the No. 1's 2014 results and give them to another player, and it would be hard to reasonably assert that a French Open title is in the cards. The American has looked on fire at times, including a demolition of Li Na in the Miami final, but she also has had more than a handful of surprising losses this year. Pulling out of Madrid and looking questionable for Rome, Williams put together a workmanlike if uninspiring run to the title at the Foro Italico. Aside from a second-set lull against the resurgent Ana Ivanovic, the top seed was untested throughout and took the title without facing a top-10 player. It was hard to project much from Rome to Paris, where she surely will face sterner tests.
But, at this point in her career, Serena Williams has nothing to prove. We know she can decimate anyone on any given day. Although she's had more bad days than usual this year, the American will be aided by the match play she got in Rome and stay focused through the Parisian fortnight. For a transcendent player like Williams, the form and statistics of others are of minimal importance. Should the American retain even her B-game for seven matches, she will defend her title and win her third French Open.
2) Everybody Else
Often, much of the conversation surrounding the women's field at a major turns to who among the other 127 players can stop Williams' march to another title. While most people are comfortable picking Serena over "the field," here are the women who can pose the biggest challenges to her quest for a Roland Garros repeat.
Li Na
The reigning Australian Open champion knows what it takes to win on the terre battue, for she hoisted the trophy here in 2011. Since her second major title, and as she has in her whole career, Li has run hot and cold. Her clay-court preparations have been decidedly mixed. After she was forced to withdraw from Stuttgart with a knee injury, she let leads slip in back-to-back three-set losses to Maria Sharapova and Sara Errani in Madrid and Rome.
When Li's on her game, it's difficult for anyone to compete with her. When she's misfiring, however, it's difficult for her to compete with anyone. Li will be seeded No. 2 at a major for the first time in her career in Paris, ensuring that she won't have to face Williams until the final match. She has had a tough time handling the American over the course of her career, and keep in mind that Li has yet to beat any top-10 opponent in 2014. Having put together erratic performances from winning positions in her two clay court warmup events, it remains to be seen if she can put together a consistent enough performance to face, and defeat, an elite player in Paris.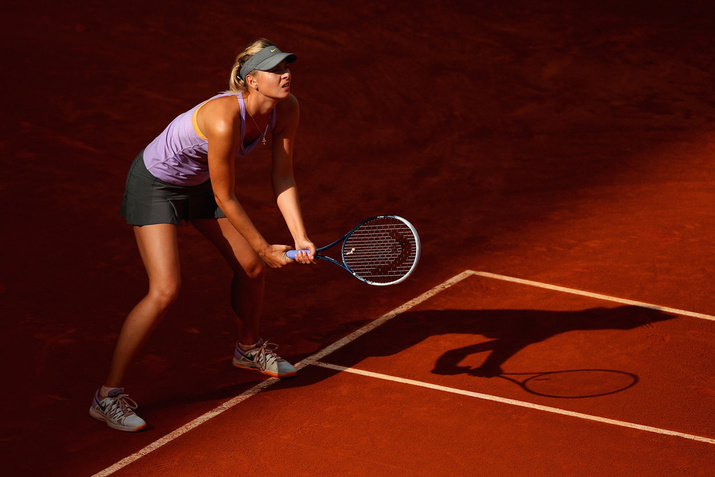 Maria Sharapova
The rise of "Claypova" has been one of the biggest revelations at Roland Garros since perennial tournament favorite Justine Henin stepped away from the game at her peak. Sharapova again put on a clinical performance in this clay season, coming away with the title in Stuttgart for the third straight year and coming from behind against Simona Halep in a marquee final to win the Madrid Open for the first time.
Although Rome witnessed her first loss on a clay court to a player not named Serena Williams since 2011, Sharapova has to be considered a solid favorite to reach the business end of the tournament yet again. She hasn't lost before the semifinals at Roland Garros since 2010, but this year her fate lies more to chance. Sharapova will come into the event seeded No. 7, meaning she could face any of the top four seeds in the quarterfinals. With Williams (and Sharapova's atrocious head-to-head against her) potentially looming in that round, the Russian might be forced to pack her bags earlier than she usually does.
Simona Halep
Of the legitimate favorites, Halep remains the most untested on the biggest stages. But the quality of the former French Open junior champion's results have steadily improved since her breakthrough performance in Rome last year. First conquering International events, Halep moved on to Premiers by the late summer of 2013 and won her first Premier Five title this February when she toppled three top-10 players in a row to win Doha. The Australian Open quarterfinalist has looked comfortable under the spotlight as well, reaching the semifinals of Indian Wells and the final of Madrid, where she took a set from eventual champion Sharapova.
The Romanian seems determined to peak at the right time. She pulled out of Rome with an abdominal injury, but not before earning a top-four French Open seeding. Halep should be coming into Paris healthy, full of confidence, and playing on her favorite surface. Proving she can hang with the best and beat the rest, Halep has struck what could be a fruitful balance on a Tour not immune to surprise upsets.