Previewing Tsonga-Wawrinka, Djokovic-Murray in Paris

After the 2014 Australian Open, a semifinal run was the type of result many expected from Stan Wawrinka at the French Open. Unfortunately for the Swiss, he was shown the door in the first round last year. Looking not to replicate that result this year, Wawrinka has been sensational at the French, and his straight-sets demolition of Roger Federer in the quarterfinals was a sight to behold. There really wasn't too much that Federer could have done differently.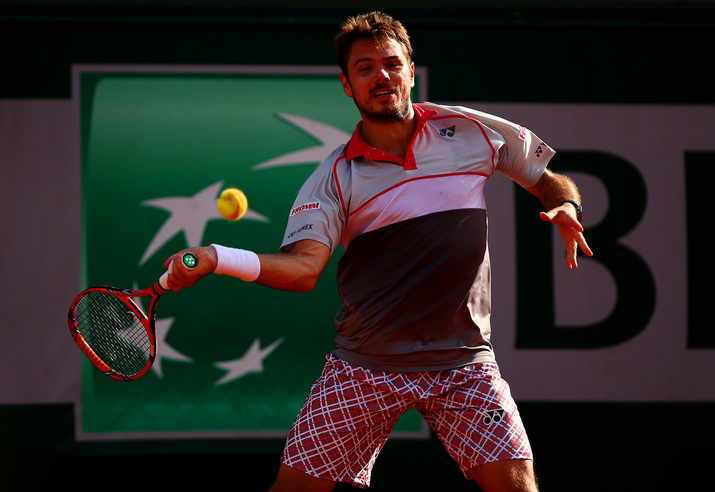 On the other side of the net is the player all of France will surely be rooting for over the next three days, Jo-Wilfried Tsonga. Tsonga has appeared in the French Open semifinals just once before. In his first appearance, he was easily ousted by David Ferrer.
This time around, Tsonga will be looking to reach his first French Open final and hopefully become the first Frenchman to win the title in Paris since Yannick Noah did it all the way back in 1983.
Wawrinka and Tsonga have played six times, with each man having won three times. Five of their six matches have been played on clay, and Wawrinka has won their last two meetings. Their last meeting came in the Davis Cup final, where Wawrinka took out Tsonga in four sets. They have played at the French Open twice, splitting these two meetings with each match going to five sets. Tsonga took a two-set lead both times but was unable to seal the deal back in 2011.
Tsonga's chances in this match will be based on how well he handles the backhand-to-backhand exchanges. Wawrinka will go after those early and often and look to generate a decent amount of offense using this single pattern.
Wawrinka will need to be able to do more with Tsonga's booming serve than he usually does with big serves. Tsonga has been brilliant with his footwork and getting on top of short balls. Wawrinka chips his returns a lot and provides opponents with big serves opportunities to step in and attack.
Ultimately, I think Wawrinka will just have too much offense for Tsonga to handle and get the job done with minimal stress.
Prediction: Wawrinka in three sets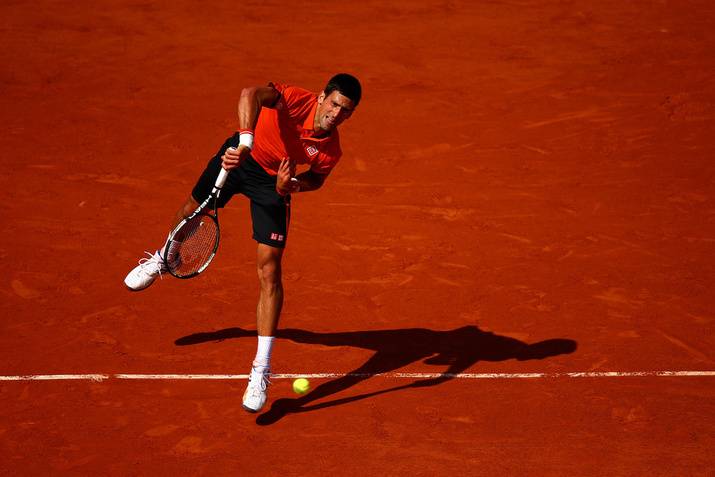 Tomorrow's semifinal between Andy Murray and Novak Djokovic will pit two players who have yet to suffer a loss during the clay court season. The last time Murray lost a match was in Miami, where Djokovic took him out in three sets in the final.
Murray picked up his first clay court titles ever in Munich and Madrid, and Djokovic took down the titles in Monte Carlo and Rome.
Djokovic has won their last seven meetings since the 2013 Wimbledon final and has won 10 of their last 11 meetings overall. Djokovic and Murray have only played on clay twice, with both meetings going Djokovic's way. Their most famous clay court meeting came back in 2011 in Rome, when Djokovic defeated Murray in a third-set tiebreak in the midst of his 43-match winning streak.
The quarterfinals saw firsts for both men. Djokovic took out Rafael Nadal for the first time at the French Open in seven tries, handing him his second career loss at Roland Garros. Murray took out David Ferrer on clay for the first time in five tries.
At this point in their rivalry, there are really no secrets between Djokovic and Murray. They've practiced and played each other so many times that nothing they do will surprise each other. From Djokovic's perspective, he's going to want to push Murray behind the baseline (inducing passivity) and attack his second-serve return. Murray's new clay court, offensive-based game will need to be in full force. He's also going to have to give his second serve more of a ride against arguably the best returner ever.
Djokovic is just playing too well and has way too much of a mental edge to lose this match. Murray may keep it close, but look for Djokovic to get through to Sunday's final.
Prediction: Djokovic in four sets