Previewing Murray-Kyrgios, Sock-Coric at Roland Garros

Andy Murray and three surging young guns take center stage in ATP third-round action at Roland Garros on Saturday.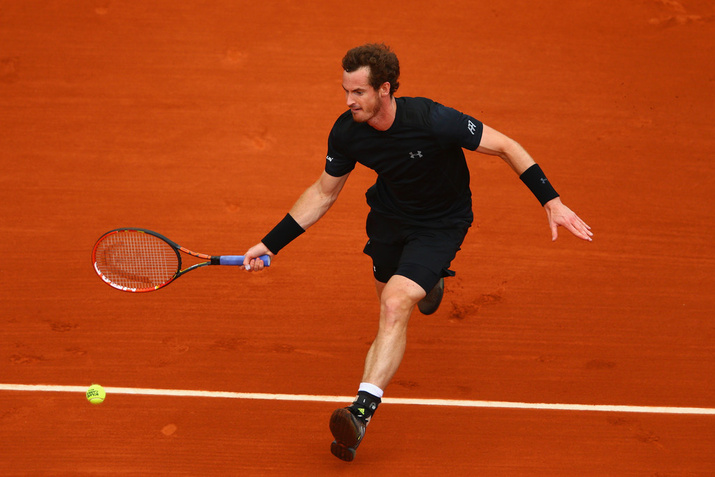 Andy Murray v. Nick Kyrgios
This is about as blockbuster as a third-round Grand Slam match gets. The rising Nick Kyrgios takes on Madrid champion and two-time major champion Andy Murray. In a clash of somewhat contrasting styles and totally contrasting personalities, Kyrgios and Murray will take to Court Suzanne Lenglen as the first match on Saturday.
The Australian will come into this match well rested after breezing through his first-round match against Denis Istomin and receiving a walkover from another Brit, Kyle Edmund, in the second round. Murray has been in pretty fine form thus far, although he did face some resistance from the feisty Joao Sousa in round two, a match in which he needed four sets to win.
Kyrgios and Murray have played on two previous occasions, with Murray winning both matches and all five sets they've played. Their most recent meeting came in the quarterfinals of the Australian Open earlier this year. Murray had little trouble in dispatching Kyrgios in straight sets. Kyrgios had just come off an epic five-set victory against Andreas Seppi but was still no match for Murray.
Back in Madrid, Kyrgios scored one of the biggest victories of his young career, beating Roger Federer in a third-set tiebreak. There's no doubt that Kyrgios' game can work on all surfaces, and he'll take confidence from the Federer match entering tomorrow.
Murray, in spite of this, should feel good about his chances. Overall, this is a bad matchup for Kyrgios. Murray is able to diffuse his serve and power from the back of the court. On clay, Kyrgios' power will be easier to blunt and defend against. Expect Murray to frustrate Kyrgios by putting ball after ball into play. Also look for the Scot to take a big lead in points by going backhand-to-backhand.
One area where Kyrgios can make inroads is on Murray's second serve, the weakest shot in his entire game. Outside of this, Kyrgios doesn't have many options other than just going all out when attacking. He's going to have to play a nearly flawless offensive match to win.
Prediction: Murray in three sets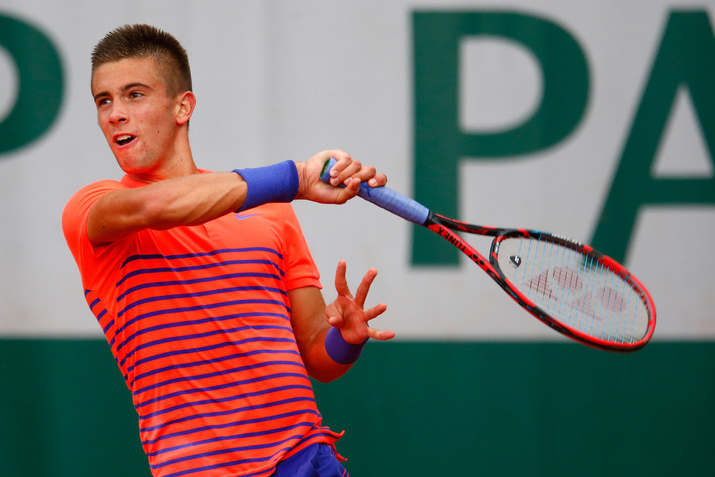 Jack Sock v. Borna Coric
Jack Sock is 22 years old, yet he is still going to be the older player on the court by four years tomorrow when he squares off against 18-year-old phenom Borna Coric of Croatia.
Sock is a rising American whose game has begun to excel on the red dirt, and Coric is still a young kid who is being labeled as someone who could be one of the next big stars in the game in years to come. This will be their first meeting and on the line is a spot in the second week and a likely fourth-round clash against the King of Clay, Rafael Nadal. It would seem as if one of these two players will be the biggest obstacle in the way of a Djokovic-Nadal quarterfinal match next Wednesday.
Sock's big win came in the first round, when he took out 10th-seeded Grigor Dimitrov in resounding fashion, beating the Bulgarian in straight sets. Coric's big scalp occurred in the second round, as he ousted the resilient veteran Spaniard Tommy Robredo in a hard-fought five-set battle.
The key for Coric in this match will be to get Sock into backhand-to-backhand rallies. Sock's weakest shot is his backhand, and it's not even close. Coric favors the backhand and knows he's at a huge advantage if he can keep it to Sock's backhand. While Sock will surely be looking to run around his own backhand, he'll also need to invest in some forehand-to-forehand exchanges, which pits his strongest shot against Coric's weakest shot. It's always a good philosophy for players to play the shots their opponents don't want to, and if that also ends up being the shot they want to hit, that's even better.
Coric put himself through the physical wringer against Robredo, and against a highly offensive player like Sock, he's going to have to do a lot of scrambling and defending tomorrow, which is why I like Sock's chances to get through this match.
Prediction: Sock in four sets