Previewing Monfils vs. Federer at Roland Garros

For whatever reason, Roger Federer always seems to bring out the best in Gael Monfils. The Frenchman has defeated Federer in their last two matches and has done so in resounding fashion, taking complete control in straight-sets victories over the Swiss in Monte Carlo earlier this spring and in the Davis Cup final last fall.
Prior to these two meetings, Monfils held two match points against Federer in the U. S. Open quarterfinals last fall after leading two sets to love but was unable to close the deal. In the week prior to that, Monfils stretched Federer to a third set at the Cincinnati Masters.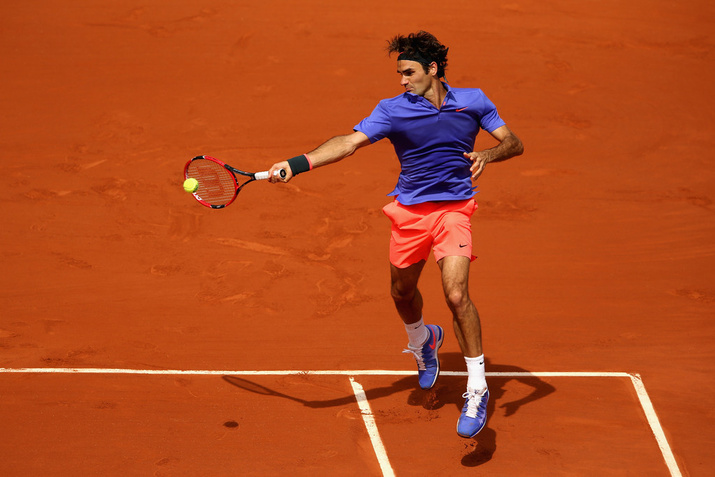 The overall head-to-head between these two is 8-4 in favor of Federer, but it's important to keep in mind that Federer won their first five meetings, all of which took place before 2010. Federer also leads 4-2 on clay, but Monfils has won their two most recent meetings on the red dirt. Monfils will take confidence in the fact that he's now beaten Federer in straight sets twice in a row and probably should have three straight victories against him if he had been able to convert match point at the U. S. Open.
When Federer and Monfils clash on Philippe Chatrier on Sunday afternoon in Paris, the tennis world will have its eyes set on tennis' great showman, seeing if he has what it takes to pull off what could be a career-defining upset over arguably the greatest player ever. What should be said is that Monfils has what it takes—whether or not he brings it to the table is an entirely different question.
The tactics in this match can be talked about ad-nauseam, but the fact remains that if Monfils expects to win, he's going to have to be aggressive. If he lets Federer dictate, his defense simply won't do enough to halt the Swiss over the best of five sets. Sure, someone like Novak Djokovic can fend off Federer's offense with stellar defense, but Djokovic also brings his own level of offense to the table. Monfils can't expect to win simply playing defensive tennis.
Monfils' last two rounds were both five-setters. He dug out of a tremendous hole against Pablo Cuevas in the third round, trailing by two sets to one and two breaks in the fourth set, and he was still somehow able to find a way through. My feeling is that Monfils is going to have to win going away, and that if things get close, the advantage goes to Federer. But it is worth nothing that Federer does not sport a tremendous five-set record, and Monfils has won more five-setters at Roland Garros than anyone ever.
I really think Monfils playing two five-setters will do him in mentally more than anything. Look for Federer to book his spot in the quarterfinals
Prediction: Federer in four sets