Preview: Wimbledon Men's Final
Roger Federer arrived in London as the odds-makers' favorite. He has lived up to those expectations and his play has been so stellar, that pundits have pondered the question, "Can anyone stop Roger Federer from winning his eighth Wimbledon crown?" Thus far, the answer has been "no." But there is still one final hurdle that remains: Marin Cilic. The Croat is not widely known outside of tennis circles but he, nonetheless, represents a legitimate threat to Federer's title hopes.
Cilic's fellow competitors know that he is always a threat, because they have respect for the type and level of game that he brings to the match court. At 6'6" he can get good kick on his serve as well as good pop, often earning him free points or at least putting him in control of the subsequent rallies. He can rip the ball from either wing, though the way he leans on his backhand can particularly pay dividends for him. He, also, regularly looks to move forward to finish the points, and his lanky frame allows him to play above-average defense to extend the rallies when need be. He has successfully managed to put all of these various weapons together to climb to a career-high Number 6 in the rankings, and with a win on Sunday, would go one better.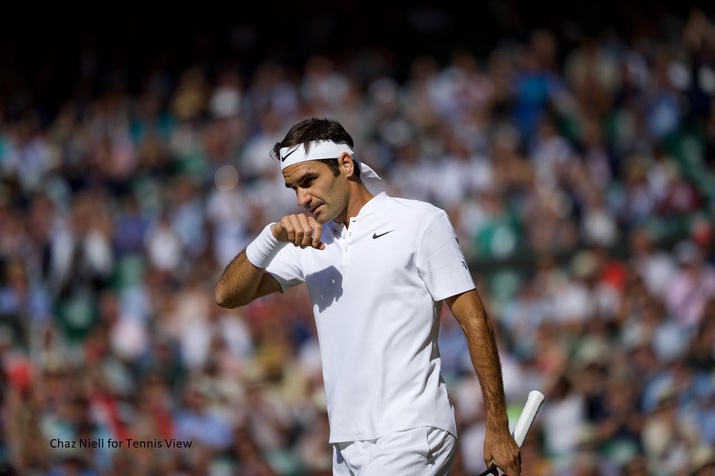 Of course, while Federer will be aware of the dangers the seventh seed poses, he should also enter this match secure in the knowledge that he owns the superior arsenal. He is better at finding his spots on serve and he is quicker about the court. He is exceptional at taking the ball on the rise to rob his opponents of time and specifically his forehand can be very handy when looking to make inroads against the opposition. Furthermore, while his wingspan at the net is not as long as the Croat's, he does have better feel in the forecourt. And lastly, he simply has more versatility in his game to carve out angles and take Cilic out of a rhythm.
As if his abilities were not enough, the Swiss clearly has an edge psychologically, as well. For starters, he enjoys a 6-1 lead in their rivalry, including a quarterfinal victory at this venue last season when Federer came from two sets down and saved three match points to advance to the semifinals. With eighteen majors to his name, he obviously has far more experience playing these types of matches, too. With the way he has been competing this year, he has also looked like the Federer of yore with nerves of steel. Considering he removed some of the pressure by winning that eighteenth major down in Melbourne, it is feasible he will feel very few nerves in this contest.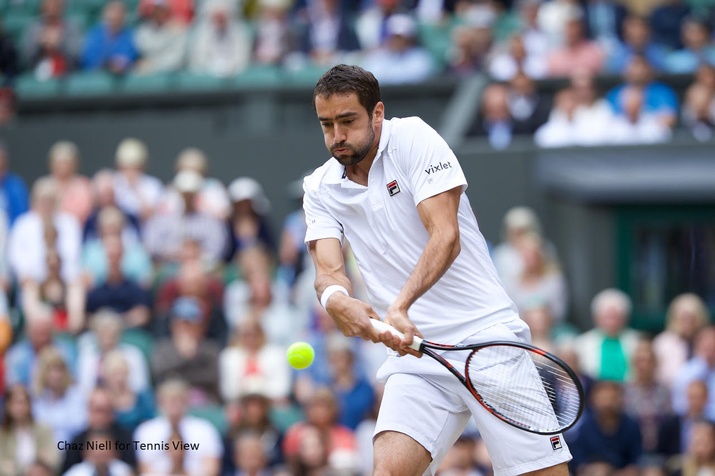 Cilic, by contrast, is not known for being mentally rock solid. He is a great competitor, but he can get tight, as he has already demonstrated throughout this season and this tournament. There may also be some scar tissue left over from that devastating loss to the Swiss here last year. But Cilic could take heart from that as well. It illustrates that he can compete and theoretically defeat the third seed on these hallowed lawns. This, also, is not his first rodeo playing a major final. He went all the way in New York three years ago and he blitzed Federer in the semifinals on his way to that phenomenal victory. The trick will be for Cilic to remember that victory and learn from his loss from last year. If he can do that, then he might just find the requisite belief needed to garner the upset.
All told, this may not be the Wimbledon final many predicted or even hoped for, but there is no reason why it cannot be a classic. Much will hinge on Cilic's nerves and if he is able to manage them. If he can and if he is on his game, then he has the skills and firepower to shock Federer in this championship match. But what can happen is not what is likely to happen. Federer has looked great this entire fortnight and he is the better player. Barring a mental collapse or a special effort by the Croat, this Sunday will see Federer secure a record eighth Wimbledon crown.