A Positive One and Done

As a general rule, it is not considered a big deal when a top name advances through the first round of a major. But for Andy Murray, who came from two sets and a match point down against Yoshihito Nishioka in his opener on Tuesday, it was a big deal. For a man who never thought he would play again following two hip surgeries, it was perhaps one of the most important matches in his comeback.
To begin, this match demonstrated to both him and everyone else just how strong his appetite is to fight for success. After a couple of nice wins at the Western & Southern Open – including a victory over fifth seed Alexander Zverev – the way he came out to quickly find himself in a hole against Nishioka had to be disheartening. To add salt in the wound, he started to mount a comeback in the second set only to ultimately see his effort wasted and leave him facing a large deficit. With this event marking his first major post-surgery, when it would have been so easy to concede that maybe he did not yet have it in him find a way across the finish line, that he was able to find the will and belief to work his way to an unlikely victory speaks volumes.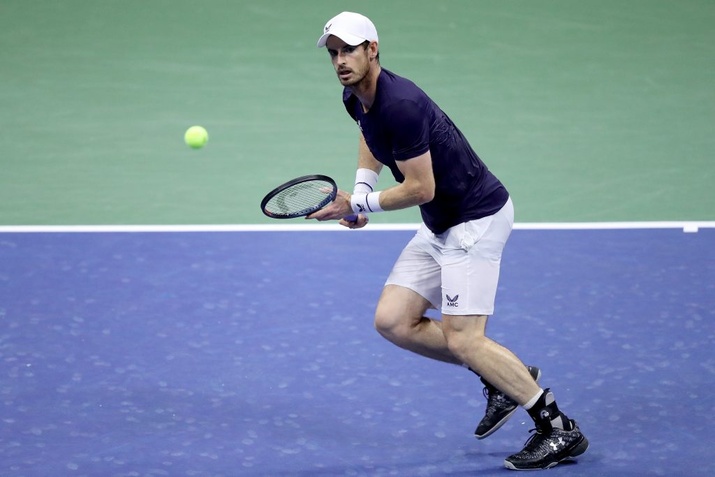 From a physical standpoint, Murray's first-round victory was also a positive revelation. He is still finding his way, learning how far he can push his body, and this win showed him his body is capable of withstanding the full rigors of a best-of-five match. As he noted, he felt better following this battle than following shorter matches prior to his hip surgery. Unfortunately for Murray, he would not recover in time to mount much of a challenge against his second-round opponent, the young up-and-comer Felix Auger-Aliassime. He was definitely a half-step slower and was still lacking some in the explosive movement department.
It was would be disingenuous to read too negatively into this performance following his first-round win, however. It is naturally going to take time for his body to build back up to its maximum strength, particularly in a best-of-five format. Like all players, he is also facing the challenge of building back up to match toughness following such an extended layoff, a challenge made all the more difficult given his specific situation. Plus, as any player in the latter stages of his career will attest, it is harder to bounce back from those marathon matches than it was earlier in his career.
All in all, while Murray's US Open campaign ended sooner than he would have hoped, there are a lot of positives to take from it. He proved that his body can go the distance in a best-of-five format, and presumably, as he gets in more play and builds strength, will bounce back more efficiently. He should take confidence from his performance, and most importantly for him and as a message to the rest of the field, the hunger and the desire are very much still there for Murray. He may or may not be able to reach the level that he was prior to needing hip surgery, but he could certainly get back to playing top-shelf tennis. That was made evident by his positive one-and-done showing in New York, and with more time and match play, expect him to build further success going forward.