Is Petra Kvitova Poised For A Return To The Top?

Between upsets and withdrawals, the women's game remains as wide open as ever as the players dig their feet into the heart of the clay-court swing that culminates with Roland Garros. As such, the landscape is ripe for someone to take advantage of the absence of any one dominant figure and establish herself as the one to beat. She may not be the first player to come to mind for the job, but Petra Kvitova could be priming herself to take on that responsibility.
Kvitova has traditionally been a player that has flown under the radar at virtually every tournament with the possible exception of Wimbledon. That is due in part to her quiet and unassuming nature, but there is nothing quiet and unassuming about her game. On the contrary, she is one of the biggest ball-strikers on tour, gets ample mileage out of her lefty serve, and possesses a nice all-around game that sports plenty of variety. While her most potent weapons naturally lend themselves to success on grass, hers is a game that translates well to all surfaces. She is a former champion of Madrid and has gone deep in Paris. A similar run that ultimately ends with the title at Roland Garros is not out of the realm of possibility.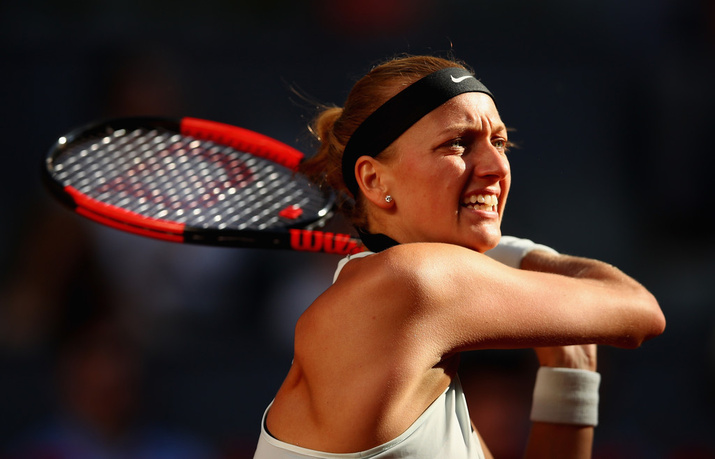 Of course, it has historically been risky to put too much stock in Kvitova. While most agree she has all the tools to stay at the top of the game and vie for the grandest titles, she has often struggled to find consistency week-in-and-week-out. She has managed to curb those troubles in 2018, however, for although she has had a few early losses, she has done a better job of stringing together matches at most tournaments. Furthermore, she has already captured three titles this season, including last week at her home tournament in Prague. All these wins can only breed confidence, and it has been evident she has been feeling it with the way she has fought to the latter stages this week in Madrid. If she can continue to build on that confidence and momentum, not only could she be poised for a great clay campaign, but she could set herself up nicely when moving on to the greener pastures of the grass.
Now is an ideal time for the Czech to make a move, too. Serena Williams's most recent withdrawals from Madrid and Rome have seen her comeback completely stalled. Victoria Azarenka's lack of match play has been evident as she struggles to tap into her best form. A resurgent Angelique Kerber now finds herself in a fitness battle. Caroline Wozniacki and Garbiñe Muguruza have yet to really hit their stride on the dirt, while Maria Sharapova has only just begun to find her rhythm with her play this week in Madrid. Simona Halep has primarily been the only top player who has been overly consistent in 2018, and though the Romanian is capable of defeating anyone on tour, with what Kvitova brings to the table, she can take the match right out of the Romanian's hands. In short, this is a great time for a healthy Kvitova to fill the void. She has all the talent and gifts to do so if she can find the mental fortitude to take advantage of this opportunity.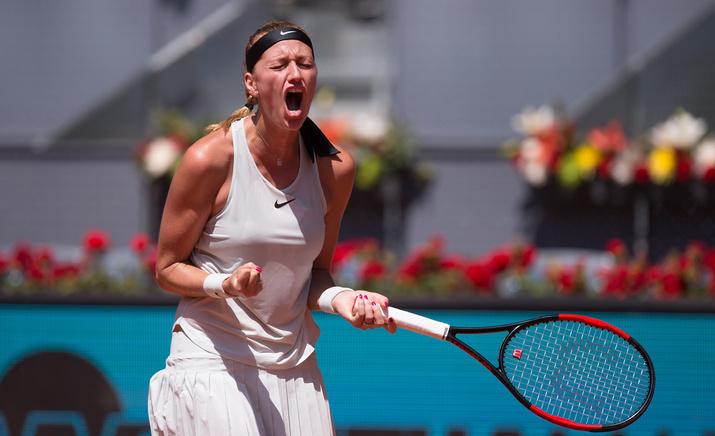 There is still a lot of tennis to be played between now and Paris, but there is every reason to keep an eye on the progress of this Czech. After nearly having her career ended by a knife-attack at the end of 2016, Kvitova seems to be playing with a new purpose and appreciation. She already has three titles under her belt in 2018, and it would be surprising if she failed to add to the total throughout the season. She has the weapons and there is space at the top. It is ultimately up to her to deliver, but if she can find her best, one could do worse than looking at Kvitova as a favorite in the weeks and months to come.