Petra Kvitova: Poised for Greatness?

Between Doha last week and Dubai this week the WTA has been providing plenty of stellar tennis as many of the top names look to vie for a title and grab some momentum before heading to the hard courts of North America in the spring. As has been the case, a number of those top names have continued to jockey for position as no single player has really been able to separate herself from the rest of the pack. Petra Kvitova has hardly separated herself from her opposition, but with her performance last week, she has raised more than a few eyebrows as some may wonder if she could finally be poised to do so.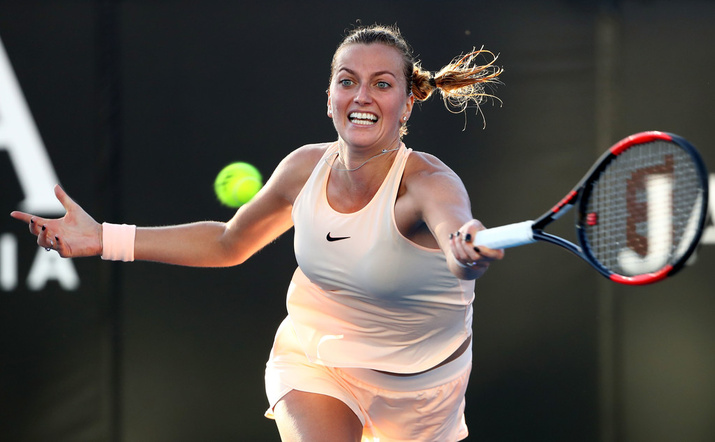 It was nearly seven years ago that the Czech stunned Maria Sharapova in the final of Wimbledon to secure her first major title, and at the time, the sky appeared to be the limit for her. She would climb all the way to Number 2 in the rankings and go on to acquire a number of prestigious titles, including a second crown at Wimbledon in 2014. For all her success, however, some might consider her an underachiever. She has been an enigma, a streaky player capable of defeating anyone on any given day, but equally as capable of losing to anyone on any given day. The tools and the talent have always been there, but she has struggled to put them to their best use week-in-and-week-out. For that reason, caution is required when viewing her win last week in Doha but hope and excitement are also warranted.
Hope and excitement are warranted because Kvitová's run to the title last week in Doha was nothing short of very impressive. She went through four women, who were currently ranked in the Top 10 at the time, including reigning Wimbledon Champion Garbiñe Muguruza in the final, as well as former Top 5 player Agnieszka Radwanska. It also capped off her second consecutive tournament victory after winning in St. Petersburg earlier this month. The notable results have seen her catapult back into the Top 10 of the rankings and given her the requisite confidence to continue that ascent.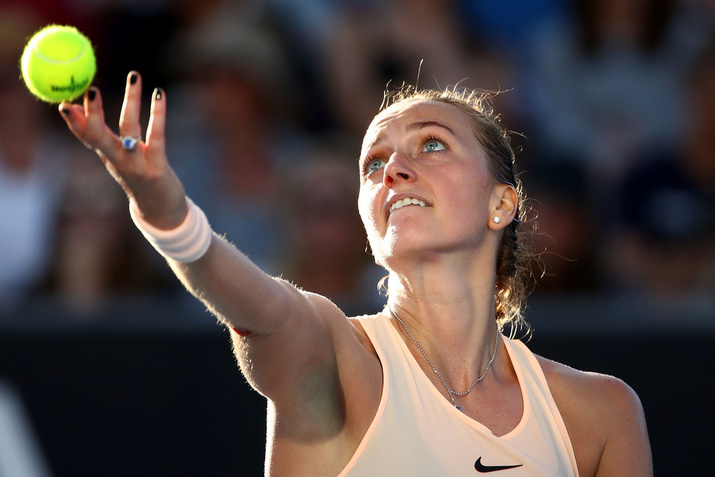 Confidence is naturally important for success. So are talent and potent weapons on the court. Kvitova has never lacked for those attributes. But Kvitova has something now that she did not have when she first made her mark on the scene in 2011: experience. And that experience is twofold. There is experience that every player earns with age, and in her case, with a couple of major titles under her belt, she has more valuable experience than many of her opponents. But as has been well-publicized, she also has endured a horrific experience due to the home invasion she survived in which she sustained what were initially feared to be career-ending injuries. As terrifying and unfortunate as that episode in her life was, however, as other players who have endured other tragedies can attest, that kind of experience can be turned into a positive. It can often foster a deeper love and appreciation for the sport, and it can also take off some of the pressure as it emphatically drives home the point that at the end of the day, tennis is just a game.
Kvitova is certainly someone who can take those positives away from her experience in 2016, and for her sake as well as the sport's, hopefully, that will be the case. She is the complete package. She is one the of the biggest ball-strikers on tour and couples that power with touch and feel. She can pound away from the baseline but exhibit exceptional skill in the forecourt. She is a deft lefty with the ability to produce some beautiful serves. When firing on all cylinders, she can defeat anyone in the game. Everything is there for her, but only time will tell if she is truly ready to separate herself from the pack as she embarks on the second stage of her career.