Order Versus Chaos

Thanks to a lot of hard work and determination from a multitude of people, the return of Grand Slam tennis is nigh. The US Open began today, and from the start, there will be a plethora of plot points to follow as fans and pundits alike speculate on how the second major of 2020 will unfold.
Perhaps the storyline most apt to be in the spotlight concerns whether or not Serena Williams can equal Margaret Court's record of twenty-four major singles titles. The American has come close since returning from maternity leave, and with a number of the top WTA players opting to skip the US Open over pandemic concerns, many are feeling this event is the best look Williams has had yet at tying the Australian's record. Unfortunately for Williams, after a decent week in Lexington, her performance at the temporarily-relocated Western & Southern Open likely only produced more doubts than confidence in her ability to go all the way at this tournament. She was lucky to escape her opening match against Arantxa Rus after wobbling at the finish line, and her luck ran out when she ultimately did the same against Maria Sakkari, the Greek running away with the match in the third set of her defeat over Williams. By her own admission, Williams knows she has to do a better job of closing out matches. Given all she has accomplished in her illustrious career, it is hard to bet against her, but her recent performances suggest these circumstances may not necessarily equate to the golden opportunity many believe it could be for her.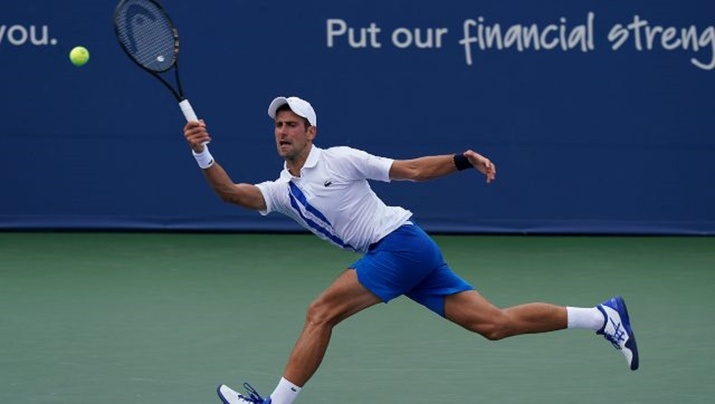 Though not presently as historically significant, many are also predicting this US Open could be seen in a similar vein for top seed Novak Djokovic, as he looks to close the gap in the Grand Slam tally with Roger Federer and Rafael Nadal. Although not at his best, he is showing signs of quickly shaking off the rust this week, and as with his fellow members of the Big 3, trying to take him out in a best-of-five format only adds to the difficulty of garnering the upset. All of that said, he is in the more loaded half of the US Open draw, so while he is easily the clear and heavy favorite, a title run is by no means guaranteed for the Serb.
No guarantees in what is an unprecedented situation should make it all the more entertaining to see how the rest of the field responds. Women's tennis has been more open than the men's in recent memory, but with more than half of the Top 10 women in the world not even in the draw, this could be the chance for someone line an Aryna Sabalenka, Johanna Konta, or maybe in Coco Gauff to produce a little magic and breakthrough for a major victory. Likewise, the time could be ripe for a veteran to return to the winner's circle, such as Venus Williams, who has played some good ball this summer, or Victoria Azarenka, who has looked sharper this week than she ever has since returning from her own maternity leave.
Likewise, it will be intriguing to watch what happens in the men's game. Where women's tennis has been relatively open, the roster of those likely to be crowned champion on the men's side has been extremely narrow. For more than a decade, Federer, Nadal, and Djokovic have been particularly stingy when it comes to slam titles, with few others managing to gain a slice of the pie. Both Andy Murray and Marin Cilic, who have been fortunate enough to secure major crowns during this reign of the Big 3, are still aiming to regain their top form, while Stan Wawrinka and Juan Martin del Potro, who have also managed to slip through for victories at the slams, are altogether absent in New York. All told, there has never been a better opportunity for someone else in the field to emerge as a first-time major champion.
So what will happen at this year's edition of the US Open? Hard saying. A familiar face or two might restore order and some sense of normalcy by winning the title, or it may be that some fresh face will only further add to the craziness of this 2020 season by earning a US Open crown. Either way, fans everywhere are grateful for the return of tennis and know it should be entertaining to watch it all unfold, however that may be.
(photo courtesy Getty Images)