One To Watch: Jannik Sinner

The Australian Open is in the rear-view mirror, and while Novak Djokovic ensured that the Big 3 maintained their stranglehold on the majors, members of the Next Gen continued to make strides there and hope to continue to move in the right direction throughout 2020. Among those of the Next Gen looking to make a big move in 2020 is Jannik Sinner.
Until recent months, Sinner was a name likely only known to those among the innermost tennis circles. The eighteen-year-old Italian just turned professional in 2018 and understandably spent the bulk of his time on the Challenger Tour. He quickly made inroads on the Challenger Tour, however, and by the back half of last season had really made a solid transition to the main tour. He qualified for the US Open, made the semifinals in Antwerp, and after scraping the last spot in the Next Gen ATP Finals managed to take the title. Then, just for good measure, he capped off his year with another Challenger title.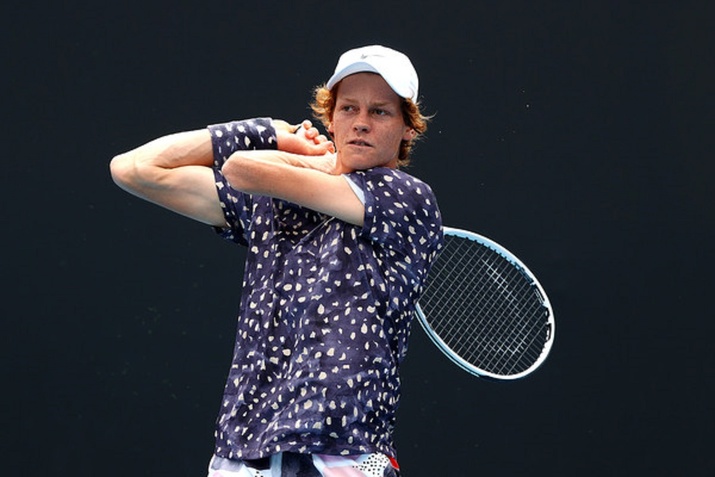 It has been a bit of a slow start out of the blocks for him in 2020, but he may have just turned it around this week in Rotterdam. Where other marquee names have already been sent packing, he has put in a deep run. More importantly, he snagged a victory over David Goffin to mark his first win over a Top 10 player. It is the first of what he hopes will be many to come.
There is definitely plenty to like about the young Italian. He is already in the Top 100, and as evidenced by how he performed in the Next Gen Finals and ultimately held his nerve to close out Goffin in straight sets, he is someone that is quickly adapting to the big moments. To hear him talk, he also understands it is a process adapting to the pros, and as someone who prides himself on his ability to stay calm, that bodes well for his mental ability to withstand not only the ups and downs of matches but also the peaks and valleys of life on tour.
His game is apt to grow with his mental maturity as well. He possesses a lean and lanky 6'2" frame that is only going to get more powerful as he fills out with age. With his understanding of the process and the need to add and hone various weapons, his young game is also sure to gain in variety to avoid becoming a one-trick pony.
All told, while Sinner is hardly a household name, the Italian is still one to watch. He could have a very interesting journey as 2020 unfolds, and with a number of the Next Gen players stepping up to the plate and jockeying for position, one can be sure that Sinner will be keen to grab his slice of the limelight.