One Match at a Time: Putting Rafael Nadal's Strong Summer in Perspective

At this time last year, Roger Federer had just won the Cincinnati Masters 1000 tournament after defeating Novak Djokovic in the final. Andy Murray, the eventual US Open champion, and Tomas Berdych, Roger Federer's conqueror in Flushing Meadows, both headed to the exit in round three against Jeremy Chardy and Milos Raonic, respectively.
The last time that the champion of the Cincinnati Masters won the US Open was in 2007, when Federer did it. Last year, Federer had won Wimbledon, finished runner-up in the Olympics, and with his Cincinnati title looked to have a strong chance to win the US Open.
Berdych's summer was the polar opposite. In addition to losing in the third round of Cincinnati, Berdych lost in the first round of Wimbledon, the first round of the Olympics, and the third round of Toronto.
But once Berdych and Federer stepped onto court in the US Open quarterfinals, it was anyone's match. Regardless of the stellar tennis that Federer had displayed the entire summer and the abysmal form that Berdych had displayed, the slate was clean. The Czech played a thoroughly splendid match incongruent with his tennis from earlier in the summer to upset an overmatched Federer in four sets.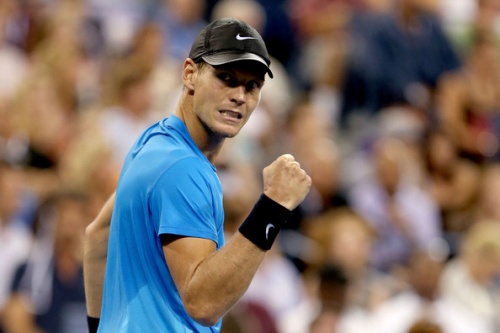 Coming into the 2013 US Open, Rafael Nadal has all of the momentum. The Spaniard will enter the US Open on a ten-match winning streak after winning both Montreal and Cincinnati. Many of us surely believe that Nadal is the favorite to win the US Open. But, as Tomas Berdych demonstrated last year, past matches and tournaments cannot be used as a foolproof indicator of the outcomes of future matches and tournaments.
This week in Cincinnati, Nadal had been on a streak of remarkable tennis, whereas Federer's play had been quite inconsistent. In their quarterfinal matchup, many including myself were forecasting an overwhelming straight-sets victory for Nadal considering their relative recent form. But Federer showed that what happens on court one day does not always repeat itself the next. Nadal won the match in three sets, but Federer put on a performance that was a complete contrast to his struggle against Tommy Haas in the previous round.
Players, fans, and writers can do all the predicting that we want. We can use past tournaments and matches to predict the outcomes of future matches and tournaments. But form can and does vary from tournament to tournament and even from match to match.
Tennis players must live by the motto "one match at a time." Djokovic, Nadal, Murray, and Federer may seem invincible, but they are right to acknowledge that no match is a guarantee.
This trend is seen very frequently. Coming into Wimbledon this year, Rafael Nadal had just won his eighth French Open after claiming titles in both Madrid and Rome. Less than six hours into the first day of Wimbledon, Rafael Nadal was eliminated by 135th-ranked Belgian Steve Darcis in straight sets.
Another example comes from Sergiy Stakhovsky's stunning second-round victory over Federer at Wimbledon. After that upset, the Ukrainian not only lost his third-round match to Jurgen Melzer but would lose his next four matches, one of them against a player outside the top 350.
After his defeat to Stakhovsky, Federer talked about the press overhyping a possible Federer-Nadal quarterfinal.
"You guys hyped it up so much, me playing Rafa, and [now] we're both out," stated Federer. "So there's a letdown clearly. Maybe it's also somewhat a bit disrespectful to the other opponents who are in the draw still. I think it sends a message to you guys as well that maybe you shouldn't do that so often next time around."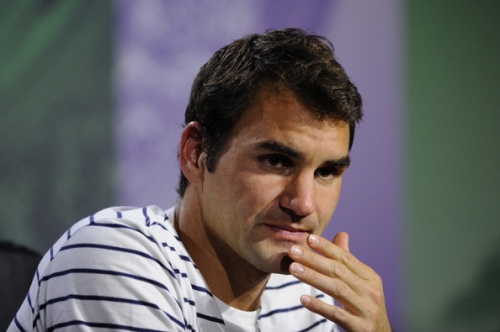 Thus, as the US Open is set to get underway, Rafael Nadal is clearly the front-runner and has all of the momentum in his favor. But recent history shows that his brilliance at key warm-up events in Canada and Cincinnati does not make his second title in New York a certainty.