Novak Djokovic: Pivot Point

Lost. Adrift. Searching. Uncertain. Those four words can be used in a variety of different ways and mean a variety of different things, but one thing that they all have in common is that they all apply in some way to the current state of Novak Djokovic's game and his place in the present landscape of men's tennis. With the first quarter of the year done and dusted, his fans are starting to wonder if it is time to panic. A crucial stretch of the calendar is on the horizon for the Serb, and it could go a long way towards answering that very question.
Given that 2017 was a bad year for Djokovic, it can be easy to forget that he actually had a very good spring and early summer. He reached the quarterfinals or better at all three clay Masters events as well as Roland Garros and followed that up with a title on the lawns of Eastbourne and a run to the last eight of Wimbledon before ultimately having to call it a season. As a consequence of those solid results though, he is looking at having to defend a number of points. How well he can back up those results will determine just how advantageously he is positioned to make some serious headway the back half of the season, where he has nothing to lose and everything to gain.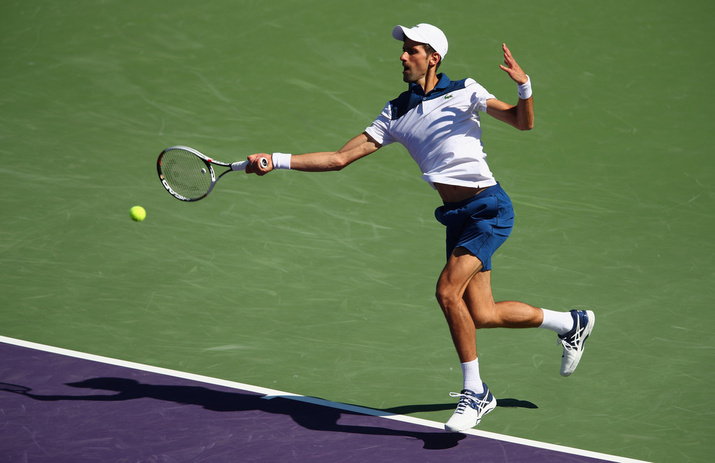 Fans and pundits alike have their doubts as to whether or not he is up to the task of replicating his results from a year ago because he has done little to make them think otherwise. He has only been able to play three tournaments this year for a combined total of six matches, three won and three lost. There has been recent turmoil in his camp as well. Andre Agassi was the first coach to leave, citing that they tended to disagree more than agree, and Radek Stepanek shortly followed. With him yet to be able to play anywhere close to his best form on a consistent basis and the upheaval in his coaching camp, there has been unquestionably more reason to feel nervous rather than hopeful.
And yet, fans of the former Number 1 may have just found a glimmer of hope with the news that he has been working with Marian Vajda of late. To be clear, representatives for Djokovic confirmed that there is no formal coaching agreement between the two, nor is there a timetable for how long Vajda will continuing working with Djokovic. That said, if ever there were a person that could help get Djokovic back on the winning path, it is Vajda. Vajda is the coach that has been with him the longest. He was there when Djokovic made his initial breakthrough at the 2008 Australian Open, and even when Boris Becker was brought on board to help take him to the next level, it was not uncommon to see Vajda present in his box on multiple occasions. Vajda knows Djokovic inside and out, and there is clearly a level of comfort between the two. He might be the man best equipped to not only get Djokovic's game back on track, but get his head back in the game, too.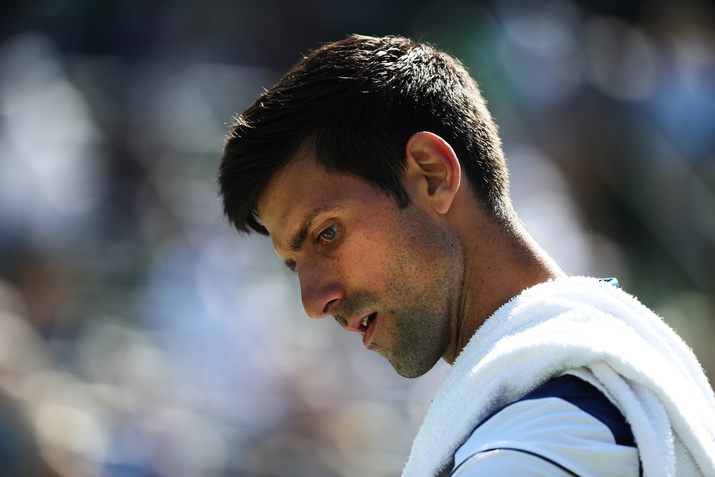 Lastly, the upcoming clay-court swing is a bit of a double-edged sword, but it could be exactly what Djokovic needs now. Yes, there is the risk that his ranking will take a sizable hit if he fails to defend the majority of his points, but as noted earlier, this is also when he initially started to turn around his 2017 season before injury forced him on the sidelines. He is not lacking for success on the dirt, so it is not as though it is a surface on which he struggles. Furthermore, clay tends to lend itself to longer rallies, which could provide him the opportunity to hit a lot of balls and find his rhythm. If he can garner that rhythm and subsequently rediscover his form, then there is no reason why he cannot once again become a viable threat at any tournament that he enters.
In truth, one pushes the panic button on a legend of the sport at his own peril, and there is no reason to do so with Djokovic right now. It is fair, however, to look at the coming few months with more than a little apprehension. How he fairs in them will likely be pivotal to the rest of his 2018 season, so for his sake and the sport's sake, hopefully, they will pivot him in the right direction.