No Need to Panic (Yet) for Rafael Nadal

Rafael Nadal's dominance on clay isn't quite like anything the sport of tennis has ever seen. The Spaniard has compiled a 300-22 record on the red dirt and has only failed to win the French Open one time in the nine years that he has entered the tournament.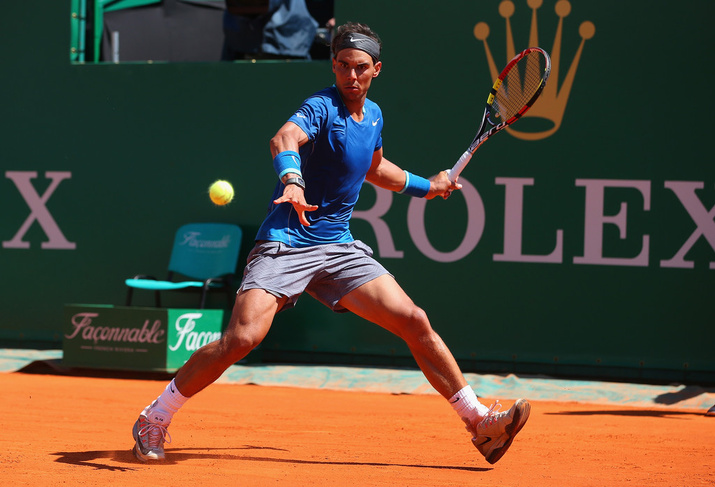 No single tennis player, and possibly any athlete in any sport, has conquered a single domain as mercilessly and as ceaselessly as Nadal has conquered the red dirt. Amazingly, even Roger Federer's supremacy on grass doesn't parallel what Nadal has done clay. On grass, Federer has a 122-18 record. This means that Federer would have to win 178 of his next 182 grass court matches to match Nadal's current clay court record.
Some would argue that Federer has far less opportunity to win grass-court matches because of how short the grass-court season is, and they would be right. On the other hand, while Nadal has more opportunity to win on clay, he also has far more opportunity to lose as well, and he simply hasn't. Nadal has played 182 more clay matches than Federer has grass matches but has lost only four more clay matches than Federer has lost grass matches.
But Nadal's previous two weeks have deviated sharply from the rest of his career. In Monte Carlo, he was stunned by David Ferrer in straight sets. Ferrer has challenged Nadal on clay for years but had been able to finish the deal on only one occasion, all the way back in 2004. While not the most stunning of upsets, it released shockwaves that are still reverberating through the tennis world.
Following this defeat, Nadal looked to restore the status quo in Barcelona. After winning his first two matches while incurring just a few dents in his armor, Nadal again found himself on the wrong end of yet another monumental upset. Nicolas Almagro, a player who never had defeated him before, scored the biggest victory of his career in a three-set stunner. Nadal losing to Ferrer and Almagro on clay in consecutive weeks is something not even the boldest of fiction writers would dare put to paper.
Nevertheless, here we are. The French Open is less than a month away, and Rafael Nadal has never appeared so vulnerable on clay. The aura of sheer invincibility that Nadal typically carries along with him on clay is gradually slipping away at arguably the most inopportune time.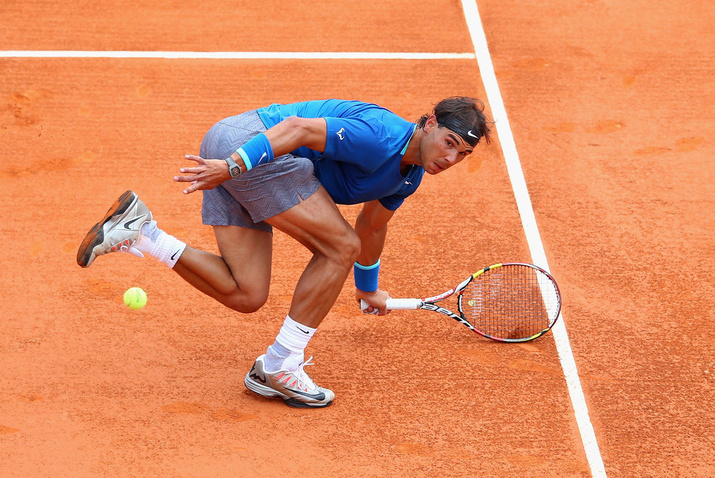 Novak Djokovic is as hungry as ever, and with Nadal's recent struggles, he must believe that this French Open presents as good a chance as ever of claiming the only Grand Slam that has eluded him. Stanislas Wawrinka, the man of the moment, is having the best season of anyone on the planet. Wawrinka has flipped the script this year against Nadal, Djokovic and Federer. If Wawrinka were to face Nadal at Roland Garros, there is no doubt that the belief and capacity to win would be there.
Roger Federer, who has lost to Nadal at Roland Garros on five occasions, is piecing together an extremely consistent 2014 season, having made sweeping improvements to his game. This doesn't mean he's going to upset or come close to upsetting Nadal at Roland Garros, but he'll have a much better chance than he would have had 12 months ago.
Nadal should also be wary of the rising young guns. Kei Nishikori, Grigor Dimitrov, and Milos Raonic are playing better than ever and are poised to pose as legitimate challengers to the main contenders at Roland Garros, including Nadal.
This may end up being Rafael Nadal's most trying year at the French Open. But he still will be the favorite there, and winning three out of five sets against him on clay still will be the toughest task in all of tennis. Nadal never underestimates any of his opponents, and his opponents for the rest of the clay season will regret it if they underestimate Nadal. It's paramount to believe in yourself, but it would be a massive mistake to approach a match with Nadal as if he were someone other than the King of Clay.
With Madrid and Rome still to come before the French Open, Nadal has time to pick up the pieces before he makes a run in Paris. The Spaniard winning the French Open is as sure of a thing that exists in sports today. Despite his setbacks in Monte Carlo and Barcelona, Rafael Nadal still should have the benefit of the doubt until someone dethrones him Paris.