Naomi Osaka: Questionable Decisions

Coaching changes are not uncommon in tennis. In fact, it is not unheard of for the term "coaching carousel" to be used in conjunction with players who tend to go through coaches like they do water. Generally, when news of a player-coach split breaks, it registers as little more than an informational blip or a slight note of intrigue. Rarely does it qualify as shocking and lead to head-scratching, but there is no other way to describe Naomi Osaka and Sascha Bajin parting ways.
The split announced last week, was so stunning because it seemingly came out of left field. Coaching changes most often arise from a player's results going south or becoming stagnant. They may stem from a player enduring a nasty injury or undergoing major surgery that could require an unusually prolonged absence from the tour, with the player willing to free the coach up to move on to an active charge. Or it could simply be that other priorities assert themselves, leading the coach to decide those priorities take precedence over being able to commit to traveling with a player full-time, as was the case when the stunning split between Simona Halep and Darren Cahill was announced at the start of the season. They rarely come after a relatively short but extremely successful stint together, especially so soon after a player has secured her second major and risen to Number 1 in the rankings for the first time in her career.
Given all of her recent success, it is hardly surprising many have seen Osaka's decision to part ways with Bajin as a questionable one. One does not usually mess with a winning formula, particularly when the only way to go right now is down. There are also ample examples throughout sports where athletes have made such a switch when at the top of their game only to find themselves in a downward spiral. That does not always happen, of course, and it may not be the case with Osaka. She is a talented player, and another coach could definitely find a way to help her maximize her potential. But there are no guarantees, and her decision to break with someone who has helped her achieve so much recent success will put her under harsher scrutiny.
Folks can debate just how wise or unwise her decision to split with Bajin was, but her more questionable action came this past weekend at the start of the tournament in Dubai. The Japanese woman admitted she was bothered by the speculation that money was the reason behind her and Bajin going their separate ways, but she ultimately made matters worse when she further tried to explain it. Despite saying she did not want to "say anything bad" about Bajin, she essentially did so anyway. Just stating one does not want to say anything bad about someone implies there is something bad there to be said if it were not unprofessional to do so. Additionally, phrases and statements like not wanting to "torture myself", wanting to "surround myself with people I like," and justifying the split as necessary to ensure "happiness over success" all suggest there was bad blood between the two and throws Bajin under the proverbial bus.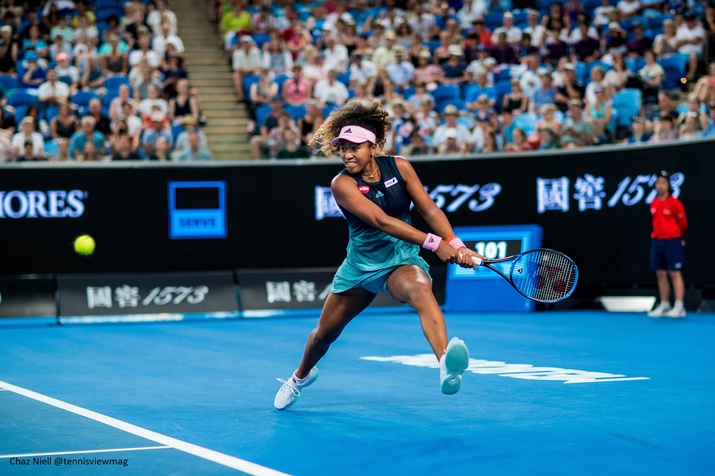 Now only Osaka, Bajin, and those closest to them really know what went down between the pair, so as tempting as it might be, fans should reserve judgment and avoid assigning blame. That said, the manner in which she handled things with her comments was a misstep by the current Number 1. For starters, while there are apt to be many coaches who would gladly take the reins in helping her further her career, with the way she carelessly if inadvertently threw Bajin to the wolves, others might now be reluctant given that they do not know the specifics of the situation. Additionally, Osaka is someone who is not a fan of the spotlight, but she has ensured it will shine on her even brighter for the wrong reasons. Her comments have only led to further speculation about the split and have more seeing her in a negative light for the way she mishandled the aftermath of it. Given that she was aware of what people were saying in regard to money potentially being the root of the split, it is unlikely she is not aware of what they are saying now and cannot be happy about it.
At the end of the day, it is Osaka's career. She is entitled to choose her own coach and anyone else on her team, and those decisions should be respected. But there is no denying she handled things poorly, and her actions have only thrust her further under the microscope. Her opening loss earlier this week in Dubai will have done little to help her case either. It is going to be imperative that she find a way to put together a strong run at her next event at Indian Wells – where she is defending champion – to quiet down the chatter and focus that has arisen from this story, or it could easily develop into an ever-growing hurdle for her to overcome.