Nadal, Djokovic, Murray Win In Davis Cup Play

Spain and Canada the first classified in the quarterfinals
Rafael Nadal secured Spain's pass to the quarterfinals by winning the second point of the series against Croatia. The Spanish number one player beat Borna Gojo 6/4 6/3. Nadal made quick work, conditioned by the characteristics of the Croatian player, who with little experience was pressed by the crowd and the competition.
At first turn, Roberto Bautista Agut got the first point of the series by beating Nikola Mektic 6/1 6/3 in an hour. Bautista Agut was very confident on the court and practically overwhelmed the Croatian player.
Pospisil and Shapovalov have been in charge of carrying Canada on their shoulders and jumping into the quarterfinals with impressive solidity.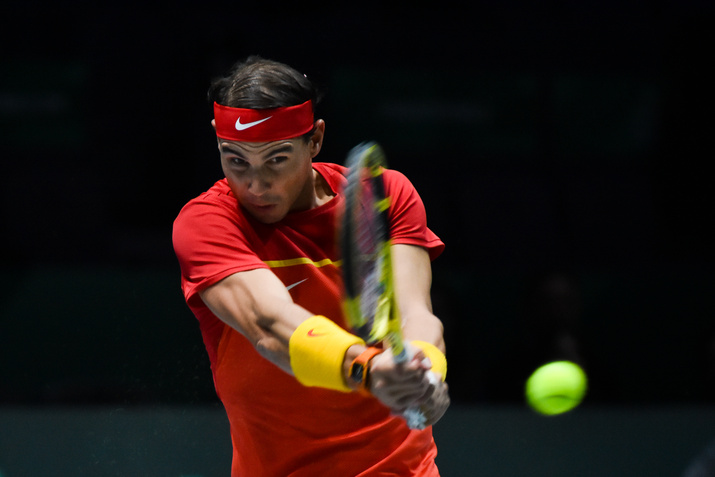 In the series against the United States, at first turn, Pospisil defeated Opelka in a tough match 7/6 7/6. And then Denis Shapovalov beat Taylor Fritz 7/6 6/3. As the Canadian player has stated, he is playing well. With a great state of form and the extra motivation given by representing his country, Shapovalov feels confident and hopes to stay like this for the rest of the competition. Canada declined to play the doubles match to get a well-deserved rest, giving the United States the point.
Novak Djokovic debuts and Japan falls
The Japanese were playing after losing the first series against France. Djokovic entered the field very seriously and made it clear that he comes with intentions to win the cup. Yoshihito Nishioka barely managed to face the Serbian and fell 6/1 6/2. At first, the Japanese player showed why he beat Monfils in the first series, when he broke Novak's serve in the first game. But immediately Djokovic was able to recover and no longer gave the Japanese a choice.
Krajinovic defeated Sugita 6/2 6/4 in the first round. With these results Japan was eliminated and said goodbye to the finals.
Britain wins in Andy Murray's debut
Andy Murray as Britain's second player, made the first point by beating Tallon Griekspoor 6/7 6/4 7/6. Murray had flashes of quality that led him to be number one in the world and now has the enthusiasm to play good tennis.
The Netherlands tied the series with Robin Haase's victory over Daniel Evans 3/6 7/6 6/4. And it was the doubles match that decided the series in favor of Britain with the victory of J. Murray and N. Skupski over W. Koolhof and J. Rojer 6/4 7/6.