Murray Subdues Nadal In Abu Dhabi Exhibition

Murray subdues Nadal 6-3, 7-5 in Abu Dhabi Exhibition
For fans, tennis is the gift that keeps on giving as the off-season is always on! Players on the WTA Tour are competing in France while the men play challengers in Brazil and Portugal.
Two former world #1's Rafa Nadal and Andy Murray, squared off for the first time in five years in an exhibition in Abu Dhabi. Murray, a three-time grand slam champion methodically dismantled Nadal at the 13th edition of the Mubadala World Tennis Championship.
Both, no strangers to comebacks, are in the midst of another; Nadal, currently ranked #6, is competing for the first time since August after a chronic foot injury reemerged while Murray, currently ranked #134, continues his resurgence following hip resurfacing surgery in 2019.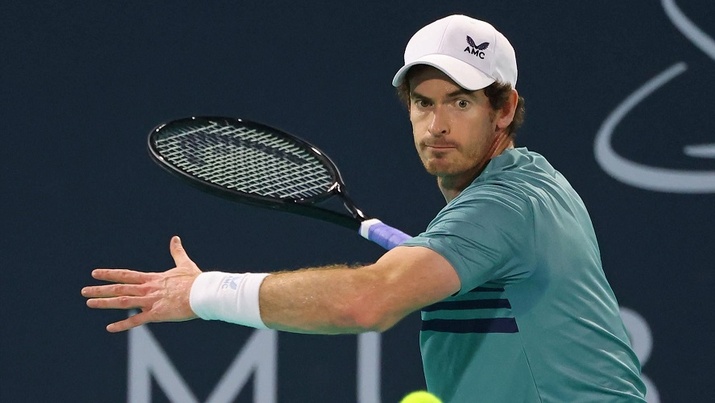 Image credit: Getty Images
Murray served first and held at love for 1-0. Nadal held at love with interest, making 4/4 first serves including an ace on game point for 1-1. Although he hit an ace up the tee, the Brit struggled, facing two deuce points before holding for 2-1 with his second ace.
The Spaniard, a 20-time grand slam champion, opened with an overhead smash and once again held at love for 2-2. Murray struck two fantastic forehands – inside-out and inside-in-to hold for 3-2. Nadal overcooked a forehand, faced double break point, and dropped serve when he netted a backhand.
Murray continued to play aggressively and stalk the baseline as he consolidated the break for 5-2 with an ace up the tee. Nadal, serving with new balls, missed 3/5 first serves but held for 3-5 with heavy-hitting and an overhead smash. Murray, serving for the set, stepped up to the line and closed it out at love.
Nadal served first in the second and opened with an ace, but it was anything but smooth sailing. He gifted two double faults, faced four deuce and two break points yet held with two consecutive aces and a netted return. Murray did well to regroup after an outstanding hold from his opponent. He opened with a challenging backhand overhead smash and held at love for 1-1.
Nadal held easily to 15 for 2-1 with an ace out wide while Murray, despite donating two double faults, battled and held for 2-2. Nadal camped out behind the baseline while his opponent maintained an aggressive court position. The Spaniard continued to rack up the unforced errors yet retained the lead despite facing two additional break points in the fifth game.
Murray continued to serve well, striking two additional aces as he held to 15 for 3-3. Nadal opened the 7th with an ace out wide and held for 4-3 with a brilliant backhand down the line. Murray, perhaps succumbing a bit to scoreboard pressure, missed 5/8 first serves but managed to level at four apiece.
Nadal faced 0-30 after two errors off the ground but held with two consecutive serve and volley points. Murray, serving to stay in the set at 4-5, threw in a serve and volley and held when Nadal, following an enthralling, extended rally, netted a forehand. Nadal opened the 11th game with a huge serve up the tee but following four unforced errors, dumped serve. Murray serving at 6-5, sustained a high level striking two additional winners to close out the set and match.
While Nadal committed too many unforced errors, both were exceedingly happy to be healthy and competing in front of an enthusiastic crowd. Murray will take on world #5 Andrey Rublev in Saturday's final while Nadal takes on fellow lefty Denis Shapovalov for third place.
While I welcome a hardcourt match between two great champions, a legitimate, extended off-season that serves to nurture and extend careers most definitely would be preferred.