Murray Advances After Grueling Five-Setter In New York

It took close to 4 3/4 hours and five grueling sets, but Andy Murray has reached the second round of the US Open following a five-month layoff due to COVID-19. His road to victory all the more poignant as he once again rejoins the tour following two hip surgeries. Murray, a former world #1, is currently ranked #115 due to the extensive layoff following those surgeries in addition to a pelvic injury incurred last fall.
Yoshihito Nishioka, a 24-year-old lefty from Japan, with top ten victories over Gael Monfils and his countrymen, Kei Nishikori, is currently ranked #48 – a career high. Nishioka won the toss but elected to receive. Murray missed 6/8 first serves and faced a deuce point but held when his opponent's return went wide.
Nishioka came to play as he struck a backhand and forehand down the line for winners on consecutive points and held to 15 for 1-1. Murray returned the favor, holding easily to 15 for 2-1.
Nishioka battled to hold serve, throwing in a double fault, two unforced errors and faced multiple break points but held as he extracted errors from his opponent. Murray, hitting the ball with ¾ pace was often pulled out wide enabling his opponent to move forward to finish off points. Despite appearing a bit flat, both physically and emotionally, the 33-year-old Brit benefited from a slew of unforced errors from his opponent and held at love for 3-2.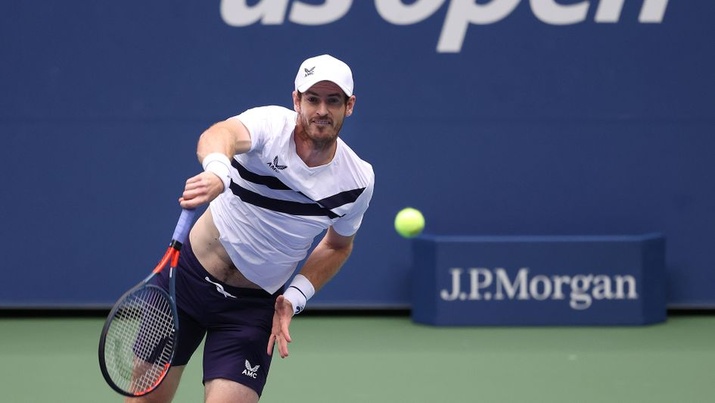 Nishioka was often steadier and more consistent off the ground, winning the majority of the longer rallies including a 23-shot rally in the 6th game. Although he donated his second double fault, he held to 30 following an extraordinary inside-in backhand and backhand volley winner.
As is often the case, the 7th game was pivotal; Murray missed 5/6 first serves, received a time violation, faced double break point, and dropped serve following an outstanding inside-out forehand and overhead smash from Nishioka.
Serving at 4-3, Nishioka opened with an 115 mph ace out wide and consolidated the break when Murray's backhand return went wide. Murray firing two consecutive aces – one at 128mph, held to love for 4-5.
Nishioka at 5'7 is not known for his serve but struck his second ace of the match and closed out the set 6-4 when Murray mishit a lob.
Murray served first in the second and was immediately under pressure following two consecutive double faults. Although he struck his third ace of the match, he dumped serve when he overcooked a forehand.
Nishioka, assured and balanced, reasserted his command with a love hold for 2-0. Murray continued to struggle on serve opening the third game with another double fault and donated another before dropping serve when he misfired on the crosscourt forehand.
Nishioka hit another ace and two superb volley winners to consolidate the break for a 4-0 lead. Murray, behind the eight ball, faced three deuce points but held for 1-4 with a well struck serve and forehand down the line.
Nishioka, just two games from a two sets to love lead, seemed to crumble under the weight of expectation and dumped serve. Murray fired two consecutive aces and consolidated the break for 3-4. Nishioka held for 5-3 and Murray held for 4-5, forcing his opponent to serve for the set and a seemingly insurmountable lead. Murray, failing to capitalize on a second serve, whiffed the return, giving Nishioka the game and a two sets to none lead.
Murray served first in the third and was broken while Nishioka held at love for 2-0. Murray held to 15 for 1-2 and Nishioka held to 15 for 3-1. Murray held to 30 for 2-3 while his opponent dropped serve following his fourth double fault. Back on serve at 3-3, Murray seized the moment and momentum. Despite his opponent's repeated success with the lob, Murray cracked his 7th ace and held to 15 for 4-3.
Level at four games apiece, Murray opened with another double fault and quickly faced 0-30 but with his 8th ace and a great forehand volley, reached 30-30. Trouble loomed as he faced break point when his forehand down the line sailed long. The Brit dug deep and held for 5-4 when Nishioka netted the return.
Nishioka, serving to stay in the set held to 15 for 5-5. Murray went 7/12 on first serves and despite facing three deuce and three break points, held for 6-5 with an outstanding backhand volley winner.
Nishioka once again served to stay in the set and force the tiebreaker. Following two unforced errors from Murray and a scintillating forehand down the line, they were level at 6-6. Murray, miraculously clinched the breaker 7-5 behind well-placed forehands and unforced errors by his opponent.
Nishioka served first in the fourth and despite throwing in his fifth double fault, held for 1-0 with a huge serve down the middle. Although Murray was hitting with considerably more authority, he found himself in dire straits in his opening service game as he donated not one but three double faults! On the strength of his forehand, volley, overhead smash and 9th ace, he saved two break points and held for 1-1.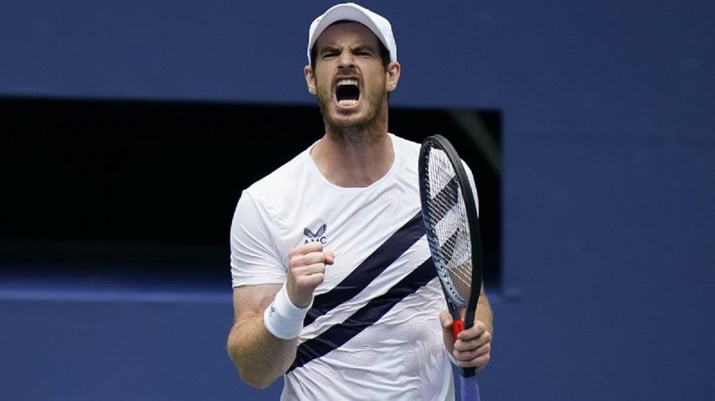 Oddly enough, the next three service games were held at love. In the 6th game of the set, Murray faced double break point after donating his 12th double fault. He saved one with a spectacular forehand and the other when Nishioka's lob sailed long. Murray held for 3-3 after striking a 124mph serve and crushing an inside-out forehand.
Nishioka continued to serve big, hitting two aces and held to 15 for 4-3. Murray struck his 12th ace of the match and held at love for 4-4 when his opponent's return went wide. Nishioka continued to impress with the overhead smashing two in one point to open the 9th game. With a monstrous backhand down the line pass and missed return by Murray, he held for 5-4, a mere 4 points from the second round.
Murray refused to yield and as the unforced errors from his opponent accrued, he once again held easily to level the 4th at five games apiece.
Nishioka weathered the storm and held at love for 6-5. With a backhand down the line pass from Nishioka and a missed half-volley from Murray, the 2012 US Open champion faced break and match point! Murray persevered and leveled the set at 6-6 after Nishioka missed the next two returns and a forehand long.
Nishioka, seven points from victory; Murray, seven from a deciding set. With so much pressure and so much on the line, it was the seasoned veteran that took control, dictating off the ground and extracting errors from his opponent. Although Murray missed the first serve, he unloaded with a huge forehand down the line to secure the breaker 7-4.
Murray served first in the fifth and despite facing a break point, held for 1-0. Nishioka opened his first service game with a stunning forehand ½ volley winner and held to 30 for 1-1. Murray continued to brim with confidence as he struck his 13th ace to hold at love for 2-1. Not to be out done, Nishioka held his own and held to 15 with his 8th ace for 2-2.
Murray faced a break point as his opponent continued to unleash off both wings and dropped serve when he gifted his 10th double fault. Nishioka, unable to consolidate the break, dropped serve when Murray executed a breathtaking backhand lob winner on break point.
Level at 3-3, Murray struck his 14th ace and with a huge serve and forehand, held at love. Nishioka had a more difficult time, holding to 30 despite going up 40-0. After 4 ½ hours, they were level at four games apiece. Murray was 3/6 on first serves but held to 30 when his opponent's lob went wide.
Nishioka, now four points from defeat, whiffed a forehand to go down 15-30 and faced match point after Murray crushed the return and a crosscourt backhand. After almost 4 ¾ hours, Andy Murray crossed the finish line when his opponent's backhand overhead sailed long.
It was not always pretty, but Andy Murray battled and conquered a most worthy opponent. The former world #1 finished with 14 aces, 8 double faults, 59 winners and 77 unforced errors. To say he got a bit lucky is a massive understatement.
Nishioka was much more successful on second serve points won and had 7 more winners than unforced errors. His downfall, however, was break points converted. He was 5/16 while Murray was 4/6. In the end, three points separated the combatants and Murray will need to tweak his serve and ground game if he hopes to progress further in the tournament.