Missing Pieces To The ATP World Tour Finals
The groups have been announced, and the ATP World Tour Finals are all set to get underway this coming Sunday. Like the many other World Tour Finals before it, this year's staging of the tournament is bound to produce some scintillating tennis that perhaps will include a surprise or two. Even so, there is an underlying sense that this could evolve into an underwhelming finish as, on the surface anyway, it is lacking an element of suspense due to the absences of some key players.
Chief among the absentees is Novak Djokovic. It seems hard to believe that it was just a year ago at Roland Garros that he became the first man since Rod Laver to simultaneously hold all four majors. He had been the most dominant player of the last two years and looked poised to chase down Rafael Nadal and possibly even Roger Federer when it came to overall majors won. A combination of niggling injuries, mental fatigue, and off-court issues brought all his momentum to a halt, however, as he underperformed at the slams in 2017 and had to pull the plug on his season following Wimbledon. The good news for fans of the Serb is that word is he has been recovering nicely. He is slated to return in December, and given his talent and abilities, there is every reason to believe that he could bounce back in a similar fashion to the way Federer and Nadal have done after their own forced hiatuses. The sport would certainly be richer for it, as Djokovic holds a winning record against both the Spaniard and the Swiss. He may, unfortunately, not be able to take that record and inject some excitement into the ATP World Tour Finals, but it should be interesting to see if he can do so from the start next season.
Along with Djokovic, Andy Murray is another glaring omission from the field in London. As the defending champion and home favorite, his absence was always going to be keenly felt next week. But in conjunction with that, it is difficult to forget the added element of suspense Murray brought to the table at this time last year. He put in a Herculean effort throughout the back half of last season to chase down Djokovic, and as a result, the year-end Number One ranking boiled down to the final match of the season, which the Scot fittingly won to cap off what was a remarkable feat. Sadly, there will be no drama where the race for Number 1 is concerned, because Nadal already has that sewn up. Sadder still, Murray will not be there to delight the home crowd by pushing the two men who have been the most dominant figures on tour this season.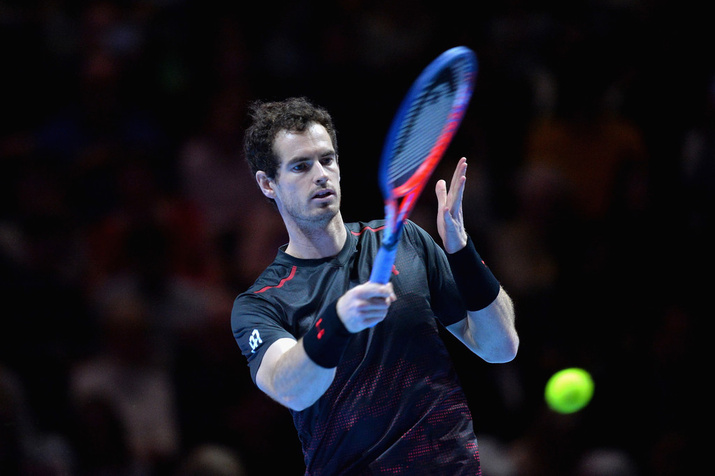 Of course, there is one other player, who is no doubt disappointed that he cannot pit his game against the field in London, and that is Stan Wawrinka. The Swiss is not a member of the Big 4, but he has caused them all plenty of fits in the past. He has been ranked as high as Number 3 and has three major titles under his belt – defeating the man ranked Number 1 in the final on all three of those occasions. He may lack the consistency of the Big 4, but he has always been an exciting brand of flashy, power tennis, and when at his best, he is more than capable of taking the racket out of any opponent's hands. Like Murray and Djokovic, he will be missed at this year's edition of the ATP World Tour Finals.
Yes, it is hard to ignore the absence of these marquee players in London. That is not to say that the men who have qualified for the ATP World Tour Finals are undeserving. On the contrary, they have played some spectacular tennis to reach this event and are sure to put on a good show. And should Federer and Nadal find themselves across the net from one another on Championship Sunday, it would be both an exciting and fitting end to what has been a dominant season for both. That said, it is a shame that Djokovic, Murray, and Wawrinka will not be in the mix, but with any luck, they will be able to quickly reestablish themselves from the outset come 2018.