Miami Open: More Momentum and Second Chances

One half of the "Sunshine Double" is in the rear-view mirror while much of the other lies ahead as the first weekend at the Miami Open arrives. Coming right on the heels of Indian Wells, it is inevitable that plot points from the desert carry over to Miami, and they are apt to have many keeping tabs on them.
First, all eyes will be looking to see if singles champions from Indian Wells, Bianca Andreescu and Dominic Thiem, can back up their runs in the desert with deep runs here. Thiem is the more familiar face to tennis fans and feels like a decent bet to back up his result from Indian Wells. He is a Top 10 player and former Roland Garros Finalist, who has won Masters events before. Winning his first Masters on a hard court and doing so against Federer in the final though has really cemented the Austrian's reputation as an all-court player. It has to give him confidence heading into Miami and leave him that much more of a force to be reckoned with.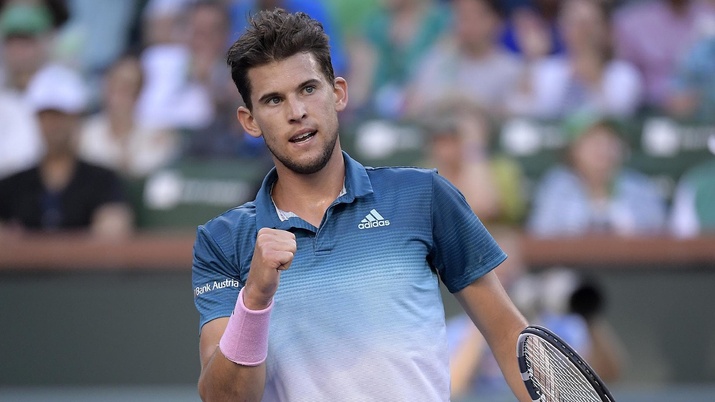 As for Andreescu, her run to the Indian Wells crown was nothing short of stunning. The Canadian teenager was on the radar of tennis pundits but even in tennis circles was hardly an established name. She took a huge leap in turning that around with her play in the desert, however, and if she can build on that performance in Miami, the rest of the field will have to take notice in the months to come. Whether or not she can do just that is a bit of a mystery. There is no doubt she has the talent, and she often exhibited a maturity beyond her tender years with the way she came through against more experienced opposition on her way to the Indian Wells title. But it is also not uncommon to see players suffer a letdown after such a career moment, particularly when they are neither physically nor mentally used to what all that achievement entails. Irrespective of how she fairs in Florida, the Canadian is one to watch, but will be even more so if she can pull off a similar feat for a second consecutive premiere event.
Of course, while it is the victor's history we'll remember, those who came within a match of hoisting the trophy at Indian Wells are also clearly playing some top-notch tennis. With that in mind, both Roger Federer and Angelique Kerber have to be feeling pretty confident about where their games are right now. These are two seasoned veterans, who needed to get something going at Indian Wells and delivered. It is just as crucial for them to continue to build on that success as a springboard heading into the clay court swing, so no doubt they will be keen to keep up their own level of play to hopefully go one better than they did last Sunday.
As fruitful as Indian Wells proved for some, for others it was nothing short of a disappointment. Those players are arguably the ones who are most thrilled that Miami immediately follows Indian Wells and the second chances that come with it. Two in particular looking to make up for early exits at Indian Wells are Serena Williams and Novak Djokovic. Illness kept Williams from ever finding her top gear and ultimately forced her withdrawal from the tournament. As for Djokovic, whether it was rust, feeling under the weather, or a combination of the two, he looked like a shadow of the man that had won the Australian Open when he fell to Philipp Kohlschreiber in the third round. Both of these champions will be eager to put the disappointments of Indian Wells behind them and remind the rest of the field of why they are always tournament favorites wherever they go.
These are just a few of the storylines to follow as they unfold in the Floridian metropolis. Miami is the last major hard-court event before the tennis world transitions to the clay, and everyone is going to be looking to grab the momentum it has up for grabs to get a leg up when moving to the dirt. Will one or more of these six players manage to do that? Only time will tell. Either way, it should be intriguing to see who can make the most of the Miami Open.