Men's Tennis in America: A True Identity Crisis

As of August 12, 2013, there are zero American men in the top 20 of the ATP World Tour rankings.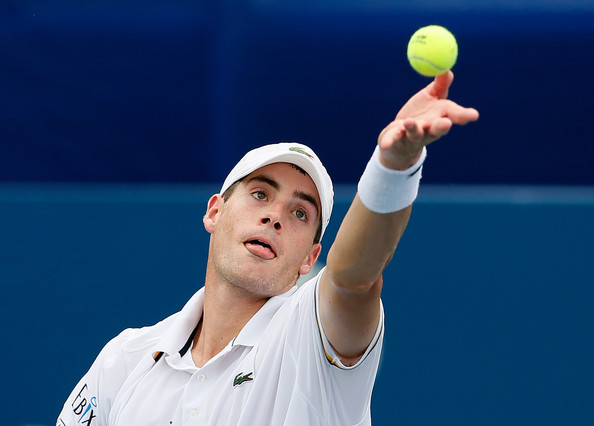 John Isner's first-round exit at the Rogers Cup last week cemented an all-time low for men's tennis in the United States. Since the inception of the current ATP rankings system in 1973, there has never been a time when an American male has not been inside the top 20.
This present state of inadequacy obviously leaves more questions than answers on the table. Are the American men being outworked? Is there simply a lack of talent? Does the coaching need to be improved?
There are no definitive answers to any of these questions and I would not claim to have uncanny troubleshooting abilities, yet there has been an undeniable trend in men's American tennis.
In a media conference call on Monday as part of the Emirates Airline US Open Series, Andy Murray spoke about the trend.
"Obviously, on the men's side [American tennis] hasn't been as strong the last few years," the Scot said. "The American players over the last, sort of, I would say 10 to 15 years, they actually have a pretty set way of playing. Most of their guys have a big serve, big forehand. That's almost like the identity of a top American player, which is fine. I think it's good to have an identity. "
It is clear that the strategy that American players have been exhibiting over the last decade is based primarily off of booming serves and equally-aggressive forehands. There has been such a striking homogenization among the strategy that Americans have been using on court that it makes you wonder if the pattern will ever stop.
This trend is perceived when watching Americans such as Isner, Sam Querrey, Jack Sock, Rhyne Williams, Steve Johnson, etc. There is no doubt that all of these players possess massive forehands and serves, but there has to be an understanding that one cannot realistically expect to win on a consistent basis solely ball bashing from the baseline and not doing much else.
When watching American men play, it seems that court positioning, fitness, variety, returning, net play, and defense are ignored, which is a shame when you examine what the top players do well. The top guys, namely the big four, are not great because they can reliably hit 140-mph serves and 100-mph forehands. They are great and better than everyone else because they have developed a full repertoire of skills that give them more options by which they can end points on all surfaces.
What can be extremely confusing is that American players go out on court with the same "I'm going to nail my serve, then crush a forehand" attitude for each match and then display an incomprehensible anger over their inability to win matches. Querrey presents a strong example of this. His body language is disturbingly poor, but he never does anything to change what leads to his becoming irate.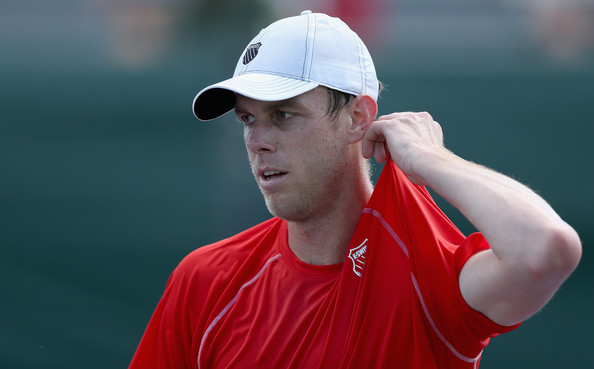 When you put two and two together, moreover, it becomes glaringly apparent why Americans do not find much success on clay. First, it is inaccurate to say that Americans underperform on clay. Americans should not expect much output from mindlessly blasting serves and forehands on a surface requiring thoughtful point construction.
Granted, there is nothing bad about having a big serve and a big forehand. But it becomes a problem when you are Isner and you win seven points returning against Denis Istomin throughout an entire match, which Isner accomplished in Memphis earlier this year.
One possible solution to this problem would be to have more young Americans play on clay courts. I am sure that a lot of young American players feel that they can win matches with regularity smacking serves and forehands because they are playing on fast hard courts most of the time. Put them on a slower surface that does not accept their pace as comfortably. Not only would this force them into increasing their physical and mental capacities, but it would force young players to think on court, and integrate an expanded tactical base.
If American male tennis players can undergo some of these changes, whether through increased clay-court play or some other mechanism, the identity of American men's tennis might evolve into something compatible with long lasting success.