Memorable Melbourne: Week 2

January is quickly heading towards a close, which means yet another Australian Open is nearly in the books. History will likely only remember those who are crowned champions at this year's tournament, but already the second week in Melbourne has provided food for thought, particularly for the immediate months to follow.
For starters, although there is still plenty of work to do, the youth of the ATP appear to be making some headway. Being held to a higher standard given that he was the fourth seed, Alexander Zverev's fourth-round exit was definitely a bit of a disappointment, but it was still a trip to the second week. Daniil Medvedev lived up to his seeding of fifteen with an impressive victory over David Goffin before bowing out in the next round to Novak Djokovic in what was an entertaining four-set tussle.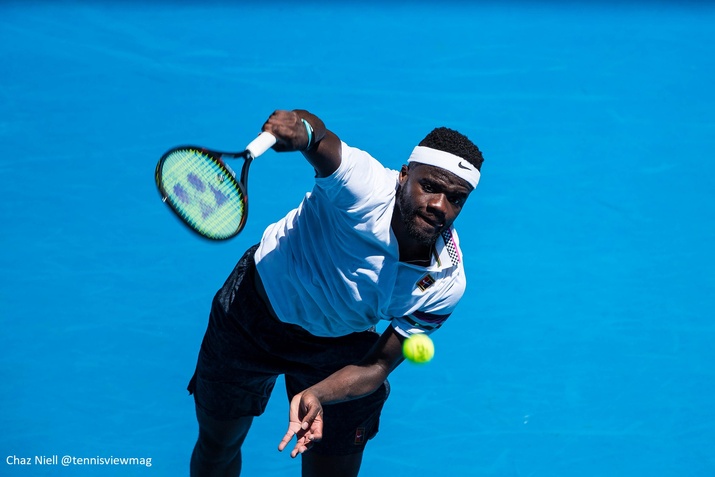 Frances Tiafoe garnered a couple of impressive upsets over the likes of Kevin Anderson and Grigor Dimitrov on his way to the quarterfinals, but the biggest surprise was Stefanos Tsitsipas. The young Greek, with the flashy bag of tricks upended defending champion Roger Federer in the fourth round and made it all the way to the semifinals before Rafael Nadal dealt him a harsh dose of reality. None of this may have amounted to supplanting the members of the Big 4, but if these players and some of the other promising members of the Next Gen can continue to perform in this manner, a shift towards a changing of the guard may be underway.
A changing of the guard also serves a reminder that even the greatest legends in the sport are human and hardly immune from the pressures of the moment. Federer's loss to Tsitsipas was an enthralling encounter that kept fans on the edge of their seats beginning to end, but there was still a sense of shock that Federer was never quite able to find that extra gear to come up with the goods and instead was the one to blink first at the critical junctures. As unexpected as Federer's defeat was, however, Serena Williams's departure from Melbourne was arguably even more stunning and left many speechless in trying to explain the end result. Tweaked ankle and inspired performance from Karolina Pliskova aside, the fact that the greatest server in the history of women's tennis and a woman known for delivering when the chips are down would squander a 5-1 lead and four match points in the third was the most surprising development of the fortnight. Neither defeat for Federer or Williams is apt to dampen their hopes or those of their fans for future major titles, but it is a stark reminder that these champions are human and are perhaps not quite the sure lock they once were.
Lastly, the women of the WTA really came through at this year's event. They provided a number of competitive matches, and the seeds held up much better than in some of the more recent slams. Furthermore, women's tennis could not have asked for a better final. Naomi Osaka and Petra Kvitova are two of the nicest and most respected women on tour, and both represent positive storylines. Osaka is doing something few first-time major winners have done of late in backing up her US Open title with a run in Melbourne that could see her win a second consecutive slam. Then there is the improbable comeback of Kvitova. After surviving a horrific knife attack in 2016, she was doubtful she would ever play tennis again, let alone compete for prestigious titles. She now finds herself in a position to claim a third major crown. The cherry on top in this scenario is that the Number 1 ranking will also be on the line in Saturday's final, which should make for a very exciting finish.
Naturally, there is no way to predict the future, but there have been a lot of positive developments this past week in Melbourne. If this year's staging of the Australian Open has truly set the tone for the months to come, then fans are indeed in for some exciting times ahead.