Maria Sharapova Releases "Unstoppable: My Life So Far"
Maria Sharapova's new memoir, Unstoppable: My Life So Far, is a compelling must-read for any tennis fan. But with its evocative language and conversational tone, this book can be enjoyed even if you don't know Roger Federer from Roger Clemens. Although she starts and ends by talking about her failed drug test and subsequent suspension, Maria's real purpose in writing this memoir stems from a desire to comprehend her own story up to this point. She revisits old diaries, unearths forgotten memories, and talks with people from her past to explore how a girl from Siberia wound up lifting the trophy at every Grand Slam. As she writes in chapter one, she wants to understand her story as much as she wants to tell it.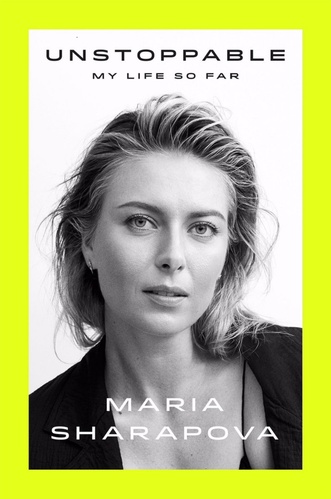 A primary theme of Unstoppable is that a combination of hard work and good fortune was key to Maria's success (a secondary theme is that Serena Williams is living rent-free in Maria's head, but we'll get to that in a bit). The first half of the book recounts the journey on which she and her dad, Yuri, embarked, from her earliest memories of picking up a racket at age four, to their move to the United States in search of proper coaching, to her early victories and signing a contract with Nike at age 11. While fewer than 25 pages are devoted to the failed drug test that almost ended her career, much time is spent on her origin story, and over 100 pages go by before she recounts her first WTA match in Indian Wells in 2002.
In a way, her career started with a gag gift and a nuclear disaster: Maria's father received a tennis racket as a joke from his brother, and her family escaped fallout from the 1986 Chernobyl disaster by moving to Sochi, a resort town where tennis was a part of life (unlike in other areas of hockey-mad Russia). She talks about important moments of luck–a chance encounter with Martina Navratilova, a ride offered by an old Polish couple in Florida–but Maria also reflects on the sacrifices her family made in pursuit of her talents, and their struggles in the early years. Unstoppable offers a fascinating look at what goes into building a champion.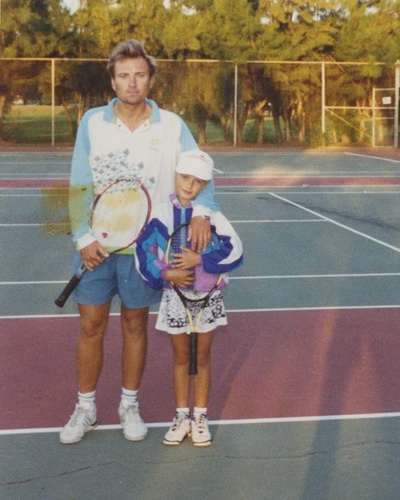 The book provides insight into Maria's development both as a tennis player and a person, with revealing comments about her approach to competition and life. Maria has famously eschewed friendships with other women on the tour; at a few different points in her memoir, she reveals the reasoning behind her icy reputation: it's not personal, it's business. She thought that being friends with her opponents would take the edge off of her competitive nature. "I assume, when I stop playing, that everyone will be able to forgive me and that I will be able to forgive everyone," she writes, "but as long as I am in the game, I need that intensity… It's fuel. I need it to win." Sharapova seems sincere in her belief that all friendships among players are fake, and that other people are just better at hiding the falsehood than she is—whether she's right or she's projecting remains to be seen.
Aspiring athletes will benefit from learning about Maria's philosophy. "I hate to lose," she writes. "It never gets easier, and it never gets old. It never feels like anything less than a death." She, nonetheless, focuses on the importance of losing, on what losing teaches her about tennis and herself: "How do you deal with a losing streak? That's the big question–that's what separates the professionals from the cautionary tales." Pete Sampras said in his memoir that he had the gift of wiping critical errors "off the hard drive" and moving on; here, Maria writes about athletes needing to be dumb enough to believe they always have a chance, and having a bad memory to move past mistakes quickly.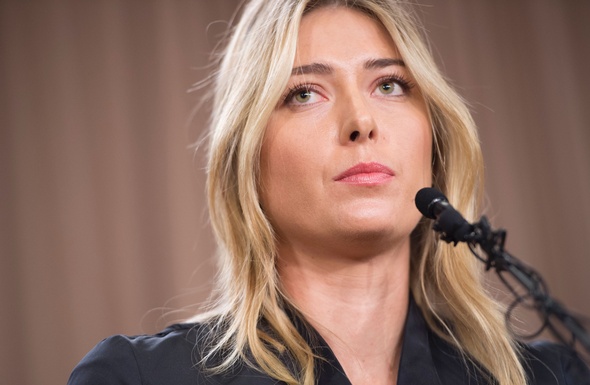 Tennis fans eager for gossip will enjoy Maria's reflections on Anna Kournikova's tacky hand-me-downs, an embarrassing crush on Juan Carlos Ferrero, and the jealousy she faced from other players when she started earning big endorsement deals. But the real dirt dished throughout the book focuses on her longtime rivalry with Serena Williams, who owns a 19-2 record against Maria. "Serena Williams has marked the heights and the limits of my career - our stories are intertwined," Sharapova says. "I've beaten all the players who have beaten Serena, but it's been nearly impossible for me to beat Serena herself. There's a reason for this-she knows it and she knows that I know. It's our secret, which I'll get into in the fullness of time."
We'll leave it to the reader to decide whether Maria's belief about why Serena has been extra motivated to beat her since that upset in the 2004 Wimbledon final is fact or fiction. This book certainly won't do anything positive for the relationship between these two women who have claimed perennial spots atop the list of the world's highest-paid female athletes—but as Maria notes, they were never friends, to begin with (and may never be).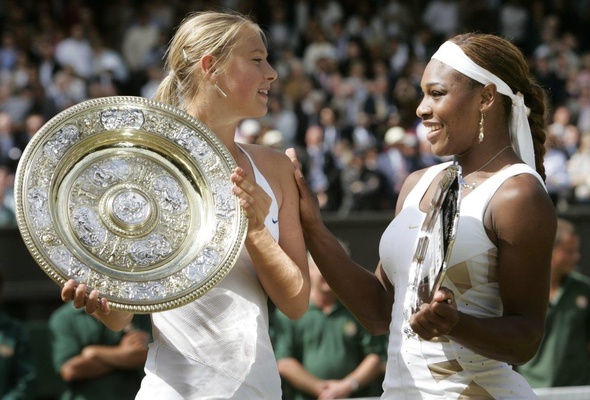 At a few points throughout the story, Sharapova seems to be pulling punches regarding both herself and her father, as she excuses away points of criticism and abdicates responsibility for mistakes. For example, no explanation is offered as to why a person with unlimited resources and so much to lose didn't have a better system for tracking changes in the banned substances list. She admits to committing the mistake of carelessness and in the next breath assigns blame to the ITF for not making the changes more obvious. "It seemed like a setup, a trap," she says. "Not a day went by when I did not wonder if someone was trying to do me in."
We all see ourselves as the hero of our own stories, but an honest appraisal of our lives would show that sometimes we're actually the villain. So a memoir that presents as all hero and no villain can, at times, ring false. And while Maria bares her soul in talking about disappointments or failed relationships, there is a feeling in some spots that the truth has been polished over – possibly because she isn't aware that she's doing that, or maybe because she is so accustomed to having to present a perfect image to the world.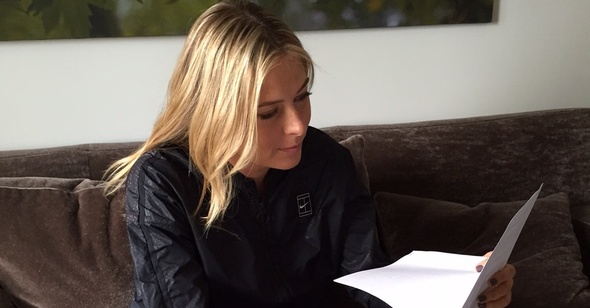 For the most part, though, she is funny and honest about important moments in her life. With the help of co-writer Rich Cohen, Maria has crafted a memoir that brings people into the world of an elite athlete in general while revealing aspects of her experience specifically. When she first set out to write this book a few years ago, Maria explains, she fantasized about releasing it this year in tandem with her final U. S. Open appearance after one last year on the tour. Her thoughts of retirement, however, came to an abrupt end when she decided to fight the suspension following her failed drug test.
"A tennis player at 29 can seem like the oldest person in the world. She's been through an entire life span already, from youth to middle age to 'get off the court, you're too damn old.' A pro athlete really dies twice," Maria writes in Unstoppable. "At the end, like everyone else, but also… when she loses the only life she's ever known." At this point, she's not ready for reincarnation off the court. Now, as she fights to regain her ranking and her reputation, she is back to focusing on what has driven her throughout her life: the desire to beat everyone.
Unstoppable: My Life So Far is available in the U. S. on September 12. Maria Sharapova will be signing books at a Barnes and Noble in New York on Sep. 12 and in Los Angeles on Sep. 15. See http://www. mariasharapova.com/unstoppable-tour/ for more details.