Madrid Shows Affection For The Big Three

Yesterday, Novak Djokovic fought for the affection of the Madrid crowd with Roger Federer. Novak won in his debut to an impressive Taylor Fritz 6-4 6-2. Fritz could surely offer more, but a solvent Djokovic didn't let him. They, also, squared off in the Masters 1000 of Monaco 2019, with a similar result of 6-3 6-0 in favor of the Serbian. Apparently, Djokovic repeated the plan and Fritz couldn't do anything about it.
Novak will face the winner between Jeremy Chardy and Diego Schwartzman, which in theory will be a more difficult challenge since both players are better on the clay surface. At the end of the match, the Serbian returned to the stands the love received with his characteristic delivery gestures.
For his part, Roger Federer caused a stir as soon as he entered the center court, as expected after three years of absence. His first rival was the old acquaintance Richard Gasquet. Federer started the game with a high level and never let it down. Fifty-one minutes were enough to beat Gasquet 6-2 6-3.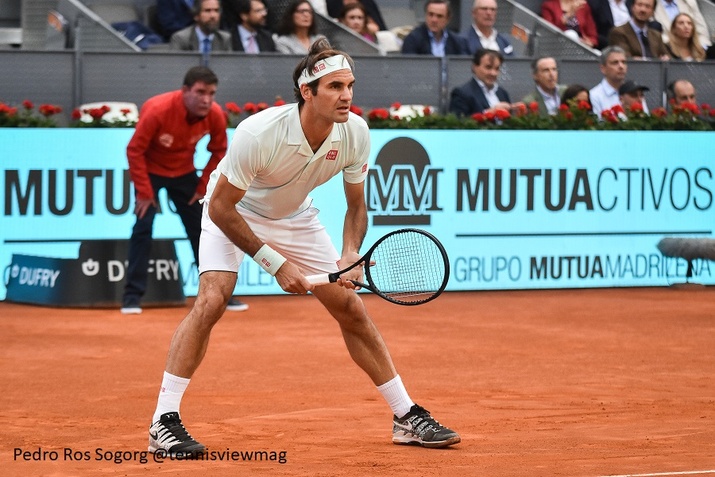 Federer used a variety of strokes, including a pair of perfect drop shots that were so precise that Gasquet froze on them. Roger commented at the end of the match, that with two hours before the start, he felt a little nervous, but he was able to calm down and jump on the court without problems. He also talked about the clay court in Madrid, which has altitude, the ball goes faster and this makes him feel comfortable.
With this result, Federer leads the head-to-head with Gasquet in 18-2 and has taken 20 consecutive sets played. The Swiss already awaits the winner between Gael Monfils and Marton Fucsovics in the second round.
But if we speak of the player with the most affection of the public in Madrid, he will appear on Wednesday. The Spaniard Rafa Nadal will debut as he faces the young and talented Felix Auger-Aliassime. If he gets the victory, the Big-3 in full will be playing in third-round matches.
David Ferrer is another player who this year has the public on his part unconditionally. Yesterday, he defeated his friend Roberto Bautista-Agut 6-4 4-6 6-4 and as he said at the end of the match, that the public will have him one more day in the tournament.
Today he'll face Alexander Zverev in what could be his last match as a professional.