Looking Back, Looking Forward: The 2013 US Open

As any professional tennis player will tell you, every tournament is a new tournament, every match is a new match, every day is a new day. But even the greatest champions cannot erase memories altogether, allowing elation or heartbreak to glow or fester. The 2012 US Open brought one or the other of those emotions to many players who arrive there as contenders in 2013. A look forward to key narratives at this year's Open frames the tournament's present in the context of its past.
Q: How will Andy Murray approach the first major title defense of his career?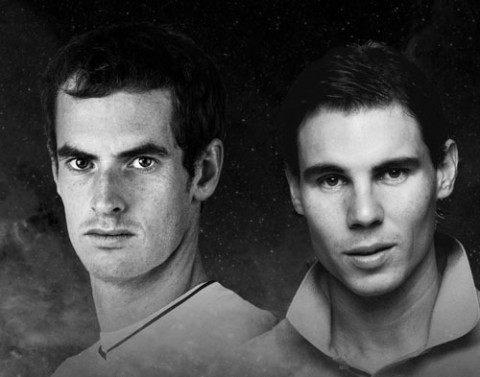 A year ago, Andy Murray arrived at the 2012 US Open with a monkey perched firmly on his back. Never had he won a major title, falling short in four finals as the frustration of his countrymen soared to excruciating heights. Murray finally ended the drought of British men's champions at majors by edging Novak Djokovic in five sets.
Now he must face the test of returning to New York as the defending champion and the intense scrutiny that accompanies it. Murray has learned how to master that test at Masters 1000 tournaments, but he understands, perhaps better than most, that majors present other unique challenges. Roger Federer and Rafael Nadal shone in those circumstances, while Novak Djokovic bungled his first attempt miserably. Setting Murray apart from the other members of the ATP "Big Four" is the immense pressure that has hovered over him throughout his career. The challenge of defending the US Open title may not loom as large for a man who overcame that pressure to win a gold medal on his home soil at Wimbledon and who regularly stands tall there.
Q: How much intrigue will Rafael Nadal add to the men's draw?
Early in his seven-month absence from the game, Rafael Nadal withdrew from the 2012 US Open and left a gaping hole in the draw. One of the most memorable moments in his career came in 2010, when he completed a career Grand Slam in New York. Without Nadal, the imbalanced men's draw situated Roger Federer and Andy Murray in one half and Novak Djokovic opposite David Ferrer in the other.
The tepid semifinal matchups that ensued last year, exacerbated by Federer's quarterfinal loss, fell short of what spectators have come to expect from this golden era in men's tennis. Nadal mounts a much less imposing threat on hard courts than on clay or grass, a trend that should deepen as his career wanes. All the same, he overcame his usual late-season fatigue to reach three straight semifinals in New York before last year's withdrawal. There is no real replacement for his fiery passion and relentless tenacity, which heighten the drama during the late rounds of a major. Not only would a semifinal pitting Nadal against one of his archrivals dazzle tennis fans, but the story of a former champion's comeback would also add texture to familiar narratives.
Q: Can Novak Djokovic and Victoria Azarenka secure what barely eluded them last year?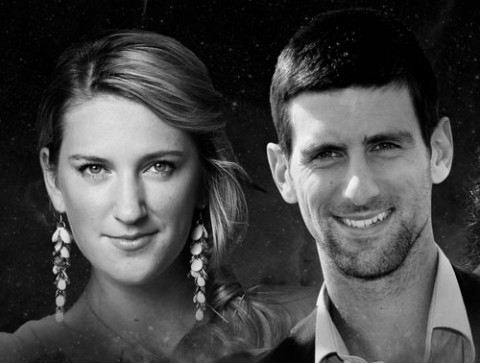 Falling just one set short of his own US Open title defense, Novak Djokovic will seek his fourth straight final there and fifth overall. His 2012 result echoed earlier appearances, starting with promise but finishing with disappointment. Like Sisyphus in Greek mythology, Djokovic regularly rolls his boulder within range of the summit, only to see it slide back to the valley below. Two-time major champion Victoria Azarenka also suffered the fate of Sisyphus in last year's US Open final, serving for the match against eventual champion Serena Williams.
Having defended their Australian Open titles in 2013, both Djokovic and Azarenka will look to sweep the hard-court majors for the first time. Djokovic faces the greater challenge of the two, considering his dismal record against the rest of the "Big Four" in New York. Although Azarenka never came close to reaching the final there until 2012, she did not lose a match on an outdoor hard court in the first half of 2013. Last year's finalists will need to reconcile their hybrids of offense and defense, most effective on a medium-speed surface, with a surface that rewards quick strikes. Azarenka will hope to learn from last year's experience, while Djokovic will want to relive his 2011 title run.
Q: Can Serena Williams master the moment again?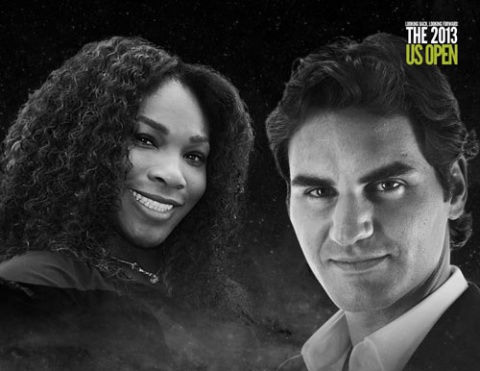 Long before she became the terror of the WTA, Serena Williams identified the US Open as her favorite tournament. Even now, with a staggering array of hardware already secured, the bright lights of the world's largest tennis stadium still threaten to melt her. Serena did melt down in her 2009 and 2011 appearances at the Open, and she nearly made it three straight in 2012. Able to avert a collapse against Victoria Azarenka, she conquered the memories of those recent disappointments.
But edginess emanates from Serena more visibly in New York than anywhere else, as those last three appearances have shown. She will enter the tournament as the clear title favorite again, based on her career-long dominance against her leading challengers, Azarenka and Maria Sharapova. But her history there should give cause for caution. More certain than any prediction of her result, though, is the drama that the leading American woman invariably creates at her home major. Greatness is most compelling when it is vulnerable.
Q: Will Roger Federer reverse his trend of diminishing returns in New York?
Blazing a trail to five straight US Open titles from 2004-08, Roger Federer verged on a sixth in 2009 before falling to first-time champion Juan Martin del Potro. Two straight semifinal losses to Djokovic ensued – Federer tasting the bitterness of squandering match points in both matches. His recession deepened last year with a quarterfinal loss to Tomas Berdych, a recurrent nemesis of his but not quite an elite contender.
In theory, Federer's flowing offense should shine on the quick court of Arthur Ashe Stadium, arguably even faster than Centre Court at Wimbledon. His truncated first-half schedule in 2013 should help him stay fresh for his first major as a 32-year-old. Meanwhile, many of Federer's rivals may have worn down from their exertions earlier in the year. The absence of any leading American men will turn him into something resembling a home favorite in New York, which always supports Federer enthusiastically. If the Swiss star puts himself in a winning position against an opponent like Djokovic again, though, his fans cannot relax until he crosses the finish line.
Q: Can Maria Sharapova build on her revival as a US Open contender?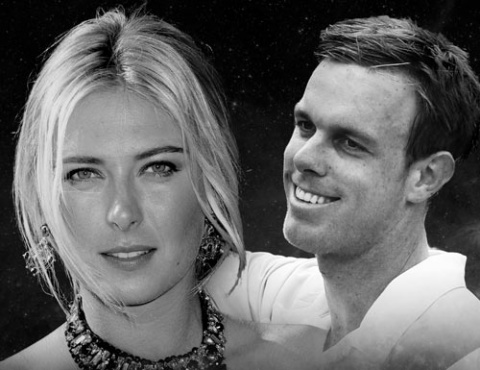 Last year marked the first time that Maria Sharapova had advanced as far as the quarterfinals at the US Open since she won the 2006 title. Absent from the tournament in 2008, Sharapova suffered three third-round losses between 2007 and 2011, including an ignominious deluge of 21 double faults against Melanie Oudin. But she thrust those memories behind her last year by charging to the semifinals, where only a determined effort from Azarenka halted her.
Few would have expected such a long US Open drought to afflict Sharapova, built for success on hard courts with her massive first strikes. Built for the spotlight as well, the Russian projects a glamorous image suited to the New York environment. Sharapova's sparkling record in third sets has not translated to the US Open, however, for not only Azarenka, but also Oudin and Flavia Pennetta have outlasted her there. She also has shifted away from the fast-court focus that defined her teenage years, and her best results recently have come on surfaces that offer more time to construct points. Sharapova lives and dies by her serve in New York, which makes her fortunes hard to predict.
Q: Will the American men rebound from last year's disaster?
Throughout the Open era, New York tennis fans could count on cheering for at least one of their countrymen in the second week of the US Open. They can count on it no longer after every American man tumbled out of the draw in the first week last year. Andy Roddick's retirement deepened the gloom, leaving the United States without a single active man who had won a major title.
A year later, the outlook has not grown much brighter, with veterans like Mardy Fish or John Isner fading or slumping, while potential future stars like Ryan Harrison stagnate. Tennis greatness tends to run in cycles, and American fans may need to cultivate patience in the way that long-suffering Australian fans have. Not known for their patience, though, New Yorkers will expect the home team to produce something memorable, even against long odds. And they have in the past, from Taylor Dent's epic on the Grandstand four years ago to James Blake's repeated quarterfinal runs here. The best candidate for a deep run looks like Sam Querrey, who has reached the fourth round before and usually excels on American soil.
Q: Can the European grinders keep defying the odds?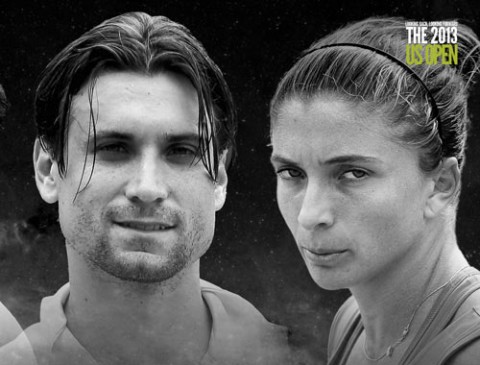 Most comfortable on the red clay where they honed their games, Roland Garros finalists David Ferrer and Sara Errani surpassed expectations by reaching the semifinals at the 2012 US Open. These dirt devils managed to survive the major with the surface least suited to their style, in part by revealing talents usually concealed. For example, Ferrer showed off surprisingly capable volleys that rarely play a role in his clay success. Errani proved that consistency, court coverage and accumulated confidence can carry a woman far on any surface.
The challenges awaiting both Europeans loom larger this year. While Nadal's return probably will deny Ferrer a top-four seed, Errani must expect a draw more formidable than her path last year. She faced compatriot Roberta Vinci in the quarterfinals, and Ferrer encountered the enigmatic Janko Tipsarevic in that round. He crafted worthy sequels to his US Open semifinal, though, with an Australian Open semifinal and Miami final in the first half of 2013. Like Ferrer, Errani continued to master those ranked below her—on all surfaces—while yielding to those ranked above her.
This article is from the Sept/Oct 2013 issue

SOLD OUT

Subscribe now and you'll never miss an issue!