A Look Back At Sonya Kenin As A Junior

Tom Downs has coached on the WTA Tour and has worked with Rennae Stubbs, Elena Dementieva, Vera Dushevina, Sam Stosur, and Laura Granville. He has also worked with many highly-ranked ITF and USTA junior players. He was the Head Pro and Director of Coaching at the Harold Solomon Tennis Institute in Fort Lauderdale, Florida.
The last two Australian Open champions have honed their skills at a variety of academies and courts in the tennis hotbed of South Florida. As a head professional and then director at the Harold Solomon Tennis Institute at the Lauderdale Tennis Club in Ft Lauderdale, I spent time working with both of them at various stages of their careers – Naomi Osaka in 2014 as a 17-year-old for 7 months and Sonya Kenin when she was 10 years old. I only gave little Sonya 20 lessons during her time there (many other coaches have had a larger impact on her tennis than I have obviously) but since then, we have crossed paths many times at junior and professional tournaments. She has played doubles with players that I've coached and several of my students played her throughout the Juniors multiple times.
Little Sonya always had hype about her from the time she was around 7 years old. Rick Macci promoted her as a future star. Turns out Rick was right. There were several things that stood out to me about little Sonya. I remember she would come to the Institute for match play in the afternoons and regularly lose to a couple of girls who were 2 years older. She would lose badly but every day she would come back ready to play again. She never quit and always loved a challenge. When I took her for private lessons, she was eager to learn and had incredible discipline. There were no arguments. She simply did as she was told and always asked intelligent questions. The most important thing that stood out was how much she loved the game. You could tell by the way she moved her feet and the effort she put in.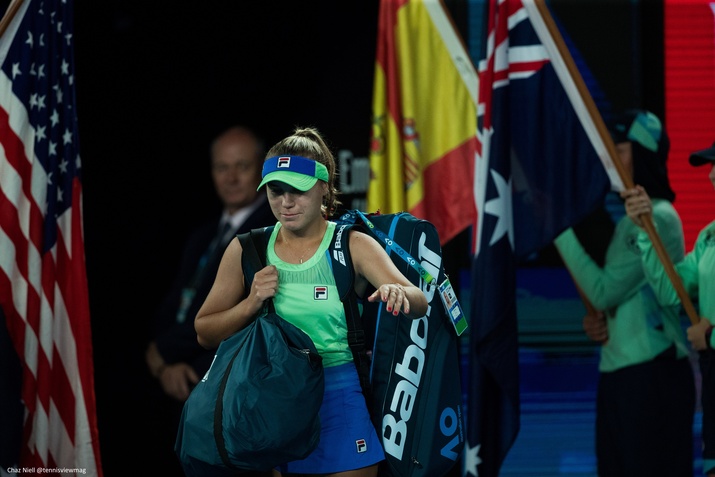 Her father Alex never forced her to practice or anything like that. Throughout her career, he has been a constant. While everyone else was busy changing coaches always looking for a better deal or following the flavor of the month, Alex managed her career from the start until now. It has worked. He has also never let her run the show.
5 key lessons to take from Kenin:
Always improve
Sounds simple, doesn't it.? But it's amazing how many players get complacent when they experience some level of success. If you are not improving, you're getting worse. Kenin has always improved in all areas. Technically, she has improved her serve and forehand. She has improved her overall power in her strokes and can physically dominate bigger stronger players. She has improved her court positioning by moving much closer to the baseline. She can stalk the baseline and control the middle of the court. This tells me that her maybe once passive mindset is now an aggressive mindset. Her ability to absorb her opponents' pace is arguably better than anyone's in women's tennis.
Develop an all court game when you are young
Take a look at the Kenin repertoire of shots. There is a broad range of shots, all of which are dependable. She is a master of angles and space, she can open up the court in multiple ways, and she has incredible court sense.
Ignore the noise
For whatever the reasons, all throughout her Junior career, Kenin was one of those Juniors that many players figured they should never lose to. Believe me, in reality, many of those players had no right to think like this based on their own levels and ability. I'm not sure why people felt like this toward her. She definitely got inside people's heads. Perhaps it was because she always went about things her own way and she kept to herself. Whatever it was, people hated to lose to her.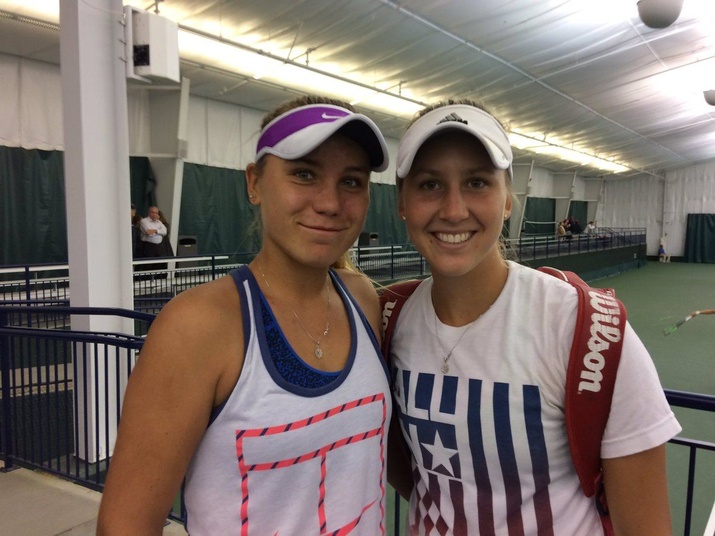 Keep your team small and have a constant
I have to give Alex Kenin credit. Not so much for his coaching (he has never played tennis, but he does understand his own daughters' game extremely well) but just for his excellent player management. Alex never let any negativity around the team. He brought coaches in at the right times. He has learned as he has gone along the journey both about tennis and the overall process of player development. Sonya has always surrounded herself with likeminded people.
See yourself being a champion
As the saying goes, your opinion of yourself is the one that matters most. There is no doubt Kenin always believed she would become a champion, regardless of all the hype or not. She sees herself holding up trophies and she cannot stand the idea of someone else holding those trophies aloft. Sonya rose above all the talk and drama and she just played tennis. She did her thing. Her focus all through the Juniors and Pros has been nothing short of incredible. Like a lot of players with a Russian or Eastern European background, when she gets emotional during matches, she starts playing and focusing better.
Over the years I have coached a lot of good Russian players and successful players with Russian backgrounds. They all have commonalities. All of them have that steely determination to win. They all appreciate the opportunities that lie in front of them. And they all want to keep improving. They are never satisfied. You can bet your life Kenin isn't satisfied. There is no doubt that she is on the courts somewhere in South Florida improving. Always improving.