Lisa Raymond's new decade of doubles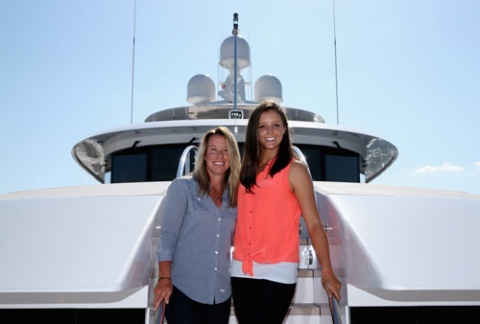 Standing just 5-foot-5, Lisa Raymond is an accomplished doubles player, claiming six Grand Slam titles in women's doubles and five Grand Slam titles in mixed doubles. Over the decades, she's partnered with some of the best, including Lindsay Davenport, Martina Navrátilová, Rennae Stubbs and Samantha Stosur, as well as Mike Bryan, where they won bronze at the 2012 Summer Olympics. Today, Raymond has chosen to partner with another best: the Brit singles No. 1 Laura Robson, who at 19 brings endless energy to the court. Raymond recently spoke with Tennis View about the importance of conditioning, how to choose a great mixed doubles partner, and why, after all of these years, tennis is still so much fun.
You've said that a few years ago you let yourself go, that you got out of shape. Your fitness looks vastly improved. What did you change?
Being fit has become a way of life for me now. I went through a period where I wasn't eating the right things, wasn't putting in the time I needed to in order to accomplish the goals I still had. It's pretty simple – eat right and get to the gym.
What foods do you eat now that you didn't before?
I eat a lot of salads, a lot of chicken. I try to stay away from pasta only because I want to keep the carb intake down. I LOVE pasta. I love food, so it's a daily fight for me to eat healthy, but I know I have to. On the road, I always try to find the best Thai or Indian restaurant in town and treat myself at least once a week.
Out of your 11 Grand Slam doubles titles five are in mixed. What do you enjoy most about playing with the guys?
Some say that mixed is more laid back, more fun. I love mixed doubles, especially playing with Mike [Bryan]. There is a level of excitement and energy he brings to the court each time that I have never felt before playing with anyone else; he makes me a better player out there.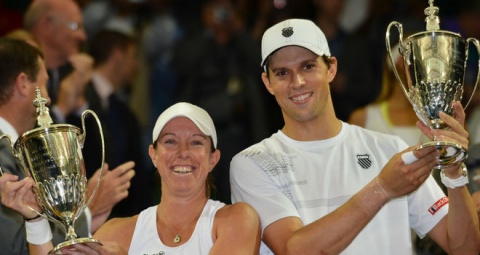 What role does the woman play in mixed?
The guy is always going to be pretty solid and he should try to be as active as possible, but it's the woman who usually makes or breaks a good mixed team. The woman has to be able to hold her own – serve well, try to set the guy up and be able to handle some big balls being hit at her. So often there is much more pressure on the woman because she can be the difference between winning and losing. If the woman can just be really solid, then she makes the job easier for the guy.
Any advice to women wanting to choose a compatible mixed partner?
Ask the Bryans to play!
At 40, how much longer will you compete?
I don't have a timeline; I never thought I would ever still be out here at 40. But I feel like there is still more that I want to accomplish, and as long as I stay healthy and I'm doing well, competing for Slams and the No. 1 ranking, then I'll be out here.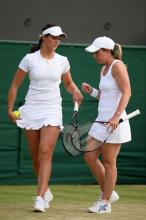 Raymond At-A-Glance
Born | Norristown,

PA

Birthdate| August

10

,

1973

[

40

]
College| Univ of Florida [

2

years]

NCAA

singles title|

1992

;

1993

Turned Pro|

1993

Height/Weight|

5

'

5

" /

121

lbs
Grand Slam Titles|

11

[Doubles

6

; Mixed

5

]
Highest Doubles Ranking| No.

1

, June

12

,

2000

Current Doubles Ranking| No.

9
This article is from the Sept/Oct 2013 issue

SOLD OUT

Subscribe now and you'll never miss an issue!