Lemonade From Lemons

May is just around the corner, and although there are increasing signs of a light at the end of the tunnel, the world still has a long way to go as it continues to cope with the Covid-19 virus. Live tennis remains on hiatus, but some occasional off-court stories arise. One of those topics that have gained a lot of traction this week is the idea of merging the men's and women's tours, and it is a topic that has provided a lot of food for thought.
The idea of a merger is hardly new. It has surfaced from time to time over the last several years, and with the number of dual events growing, it could be argued the ATP and WTA have somewhat been moving towards just that. Pooling resources could also be very beneficial. By now it is no secret that the lower-ranked players are suffering financially, and efforts are being made to look at what can be done to help sustain them during this hiatus. Combined resources might potentially put the tours in a more favorable position to address this very issue. Additionally, as Roger Federer pointed out, one tour could also help with marketing, with everything streamlined under one entity.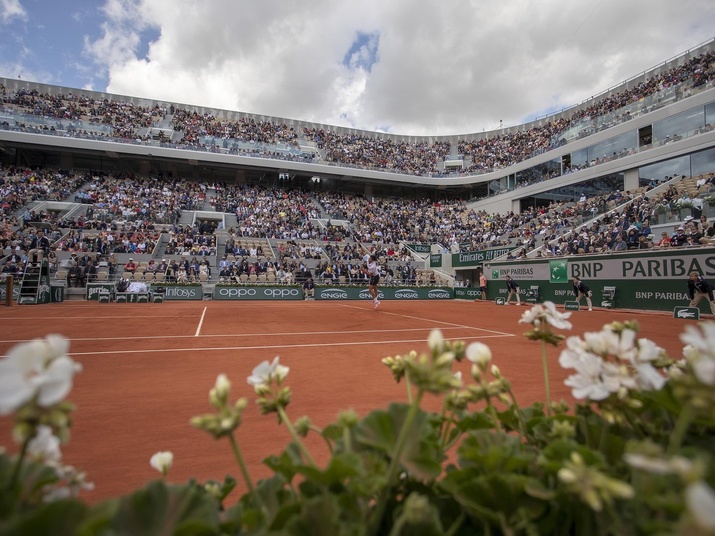 But while there appear to be many positives to combining the tours, with the men and women still remaining in separate draws, it would not be easy. For one thing, it could be a difficult sell to say both tours would enter such a partnership on equal footing. For the better part of the decade, the men's tour has typically enjoyed better ratings and does a more consistent job of filling the stands at tournaments, including at the dual events. Women's tennis does not want to lose its identity and possibly become a junior partner in such a merger. On the other hand, men's tennis does not want to find itself in the position of potentially helping to prop up women's tennis at a financial loss for male players. The same would be true if the script were to flip down the road. Trying to walk a tightrope where everything is 50-50 could be exceptionally difficult.
The difficulties would not stop with how to balance the men's and women's tours either. Tennis is littered with numerous governing bodies, including the ITF over the majors, Davis Cup, Fed Cup, and Olympics as well as all of the national governing bodies of tennis, of which, the four that hosts a major have a considerable amount of clout. None of these bodies are going to disappear or join forces anytime soon, but it would certainly be beneficial if they could find more commonalities. The debacle over the French Tennis Federation's unilateral decision to schedule Roland Garros a week after the US Open, along with all of the shock and anger that came with it, serves as a clear example of how greater communication and cooperation is needed among the various governing bodies, while simultaneously illustrating their competing desires and varying abilities to achieve them.
Truth be told, there is no easy solution to tennis's administrative problem. Tennis has existed for decades with all of these governing bodies, and it has historically been resistant to change. Tennis is also a global sport that features multiple levels of professional competition. To that end, it may not be beneficial or even feasible to place it all under one governing body. But a little more cooperation and communication could go a long way. Where it is possible to join forces for the benefit of all, such a proposal should receive careful and honest consideration.
Tennis is not racing from one event to the next in a crowded calendar right now. It has been brought to a grinding halt. It now has the chance to focus on the administrative problems that have plagued it and try to fix things. In short, Covid-19 has handed tennis a bunch of lemons. It is time for tennis to turn it into lemonade.