Laslo Djere: Building Momentum

For those who are not aware of Laslo Djere, the Mutua Madrid Open is an excellent presentation card. Last year it was his compatriot Dusan Lajovic who reached the quarterfinals and this year it was he who fought to achieve it.
He couldn't get to quarterfinals although he was very close. His stumbling block was Marin Cilic. Laslo dominated the first set, but Cilic improved his effectiveness with the serve as he took 82% of the points with the first service. In the end, Cilic imposed his experience and beat Djere 4-6 6-3 6-2.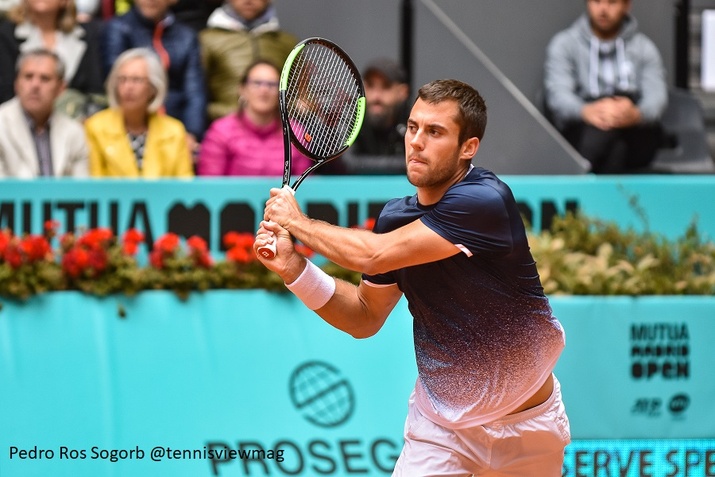 This year everything started in Rio de Janeiro Djere, where he had to face Dominic Thiem in the first round. He and his team were cursed to have to clash with the first seed and favorite to the title in Brazil, but the young Serbian player not only defeated the Austrian in two excellent sets but ended up completing a dream week, without losing any set and rising with the title.
At 23 years of age, he grew up admiring his great idol Novak Djokovic. The great performances of his compatriot served him to want to imitate him and grab a racket.
An orphan, as both his parents were deceased by illness, he remembered a complicated childhood, with a younger sister and his girlfriend as sources of inspiration. At the end of the Rio final where he beat Félix Auger-Aliassime 6-3 7-5, he said that he hoped his parents had seen him from somewhere and that they were proud.
He subsequently reached the semis in Sao Paulo losing to Guido Pella 6-7 6-7. Then, in Budapest.
Djere is one of the most promising players of this year. He started in January at world no. 93 and has quickly move to no. 32. There is no doubt that he has shown that on clay, he is a very difficult opponent. Time will tell whether he will continue to build on his successful season when play moves to Rome and then Roland Garros.
Without a doubt, he left with good feelings with all the tennis fans in Madrid.