Lajovic Finding Success In Madrid

It is easier to talk about the top 10 players and highlight their victories or skills, but there are other players who may not reach that select group but work the same or more to overcome and achieve their own success. That is the case of Dusan Lajovic, a 27-year-old Serbian player who is now in the class of players that the best-ranked do not want to see in the first round of a tournament.
Dusan also called "Dutzee", started playing tennis at the age of 7, a little by accident because tennis was the only sport available in his circle of friends. He has a powerful serve that generally reaches 137 mph. Lajovic reached his best ranking of world no. 54 in 2014, and is currently at 95, but he appears to be on an uptick once again.
With the purpose of rising in the rankings, he took the services of the Spanish coach José Perlas. Perlas has a broad appeal in this matter and in his curriculum were players like Carlos Moya (1995-2000; 1 Grand Slam Title, reached # 1 ATP ranking), Albert Costa (1999-2004; 1 Grand Slam Title, reached # 7 ATP ranking), Guillermo Coria (2005-2006, reached # 5 ATP ranking), Juan Carlos Ferrero, Janko Tipsarevic, Nicolas Almagro (2010-2011, reached # 9 ATP ranking) and Fabio Fognini.
With Fognini, Perlas says he feels proud, because they achieved the goals that had been proposed, among them were entering the top 20 and getting Fognini to become a calmer player on the court.
Since 2017, the Lajovic-Perlas duo has been working hard and the results are beginning to show. Yesterday "Dutzee" with an impeccable game, had little problem advancing past Karen Khachanov, the world number 38.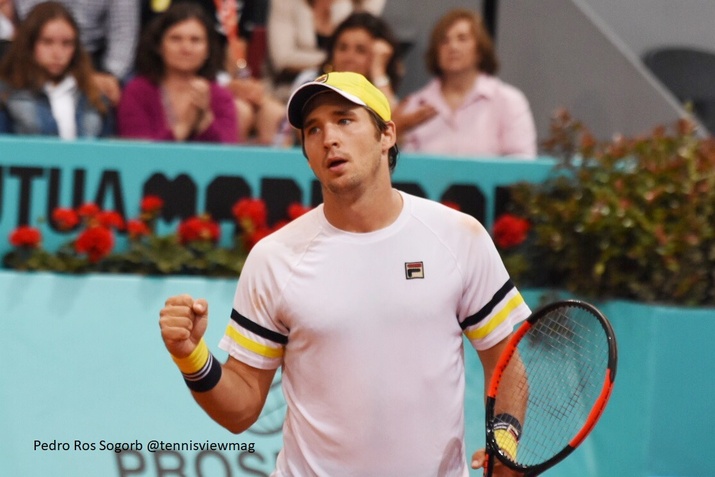 He made a single ace, but the percentage of points earned with the first service was 81% and its effectiveness in achieving break points was at 80% (4/5). The Russian hope could find very little that would work against the Serb.
While Lajovic's serve is a powerful weapon on hard surface courts, he loves to play clay and his best victories have been on this type of surface.
On Tuesday, he continued his stellar play as he defeated veteran Richard Gasquet 7-6, 7-6 in their first-ever meeting. He moves on to face his most stern test in Madrid yet, in Juan Martin del Potro.