An Interview with Kevin Anderson (Part Two)

Part Two of a Three-Part Series
Tennis fans and aspiring pros have so many questions about what life as a professional tennis player is really like. After nine years on the ATP World Tour, Kevin Anderson decided to let people in on the closely guarded secrets that other players don't want to share. With the help of his wife Kelsey, who travels the world with him, and his former coach G. D. Jones, Kevin launched realifetennis.com to shed some light on life on the tour and offer instruction to help players improve their games.
In part one of our exclusive interview, we spoke to Kevin about the inspiration behind the website. Now, we get personal about his life as a professional player, his nutrition philosophy, and serving on the ATP Player Council. Plus, Kevin tells us what recreational players have in common with the pros.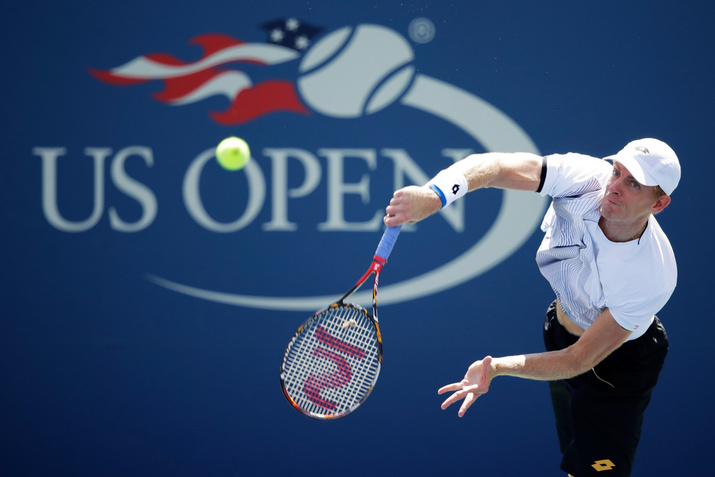 Q&A
Tennis View: Let's talk nutrition. You've said that highly eliminating processed foods from your diet made a big difference. What foods do you eat and what do you avoid?
Kevin: I've always eaten healthily, even from a very young age. I've avoided highly processed foods such as sodas, food items containing white flours, sugars, preservatives, colorants etc. I would say recently I have tried to educate myself more in what to avoid. A lot of these ingredients you find in everyday items have ingredients that you would not know what they are unless you looked it up. An example of this is acesulfame potassium. I saw this ingredient lurking in a "healthy" protein powder I was using. This ingredient is a sweetener that is terrible for you.
I love ice cream but I do try and avoid due to the sugars and dairy content.
My diet doesn't change much whether I play a match or practice. The key is to eat as natural as possible, organic where possible. I eat a lot of fruit and vegetables, fish, chicken, complex carbs.
TV: You talk about practicing with a purpose and not wasting time on the court. What advice do you have for players wanting to improve their games?
Kevin: I would say always have a goal when you are practicing. Sometimes a goal can be quite specific, for example, you may be wanting to work on your service toss. When you practice serves don't just hit serve after serve. Try to pay more attention to the ball toss.
If you are in a group setting and hitting a lot of balls (which is great!) have a good focus. Pay attention to your depth, your consistency, your split step. By doing this you will improve the quality of your practices.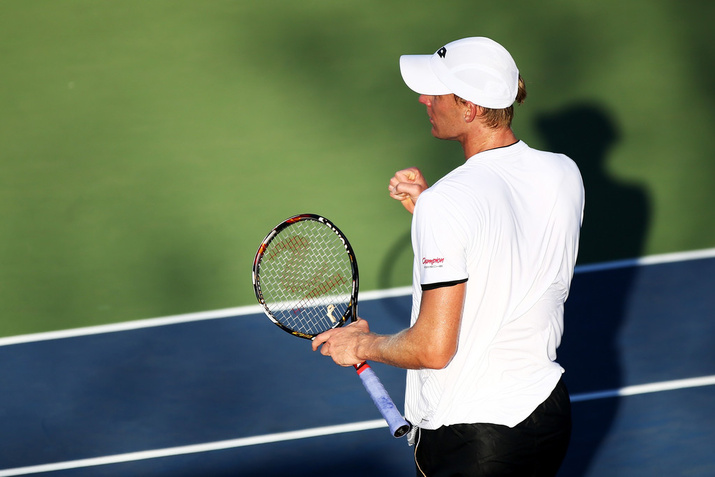 TV: What made you want to commit the time to join the ATP Player Council and what has been the best part of the experience?
Kevin: I wanted to learn and be a part of what happens behind the scenes on the tour. It has been a very interesting and enjoyable experience for me. I think one of the things that stand out for me was the increase in prize money we were able to work out with the grand slams. It has helped players across the board, from the top all the way down to those in qualifying. Our goal is to help as many players as possible earn a living through tennis.
TV: What's one thing about being a professional tennis player that might surprise people to learn?
Kevin: I think a lot of people don't realize that all professional players have to work through a lot of similar troubles that social players experience. Yes, it's on a different level, but many of the experiences are the same. "Can I beat this player?", "my serve doesn't feel right today" or "I seem to struggle in these conditions". Professionals have dedicated their lives learning to deal with these adversities. But there is no reason why social and aspiring players can't improve in these areas, too. At Realife Tennis, we wanted to show people how even the best have to deal with these struggles and give people techniques for how to handle them.
Check back next week for the final installment of our exclusive interview with Kevin Anderson as his wife Kelsey joins us to dish on travel tips and what it's like in the player's box during a match.