Hopeful Goals

Sadly, it was no bad April's Fool joke. On Wednesday, in an announcement that came as a surprise to no one, it was confirmed that the 2020 edition of The Championships, Wimbledon, would not be contested this year. It marks the first time since World War II that the tournament has been canceled, and although not unexpected, it has left many in the tennis world wondering where to go from here.
Maybe because it is the oldest and most prestigious of the four slams, or maybe it is because Wimbledon's cancellation in conjunction with a further extended hiatus of the two tours means no live tennis until at least the middle of July. Whatever the reason, the cancellation of Wimbledon seems to have hit the tennis world particularly hard, making it easy to be pessimistic. Already officials and some players are pondering if there will be any more tennis this season, and given that there currently is no light at the end of the tunnel where COVID-19 is concerned and tennis is such a global sport, that is certainly a feasible scenario. But it is important to remain positive. Even if it is in vain, it is good that the tour continues to extend the hiatus in increments rather than calling the whole thing off, because although the optimism may ultimately be in vain, there could still be much to play for in 2020.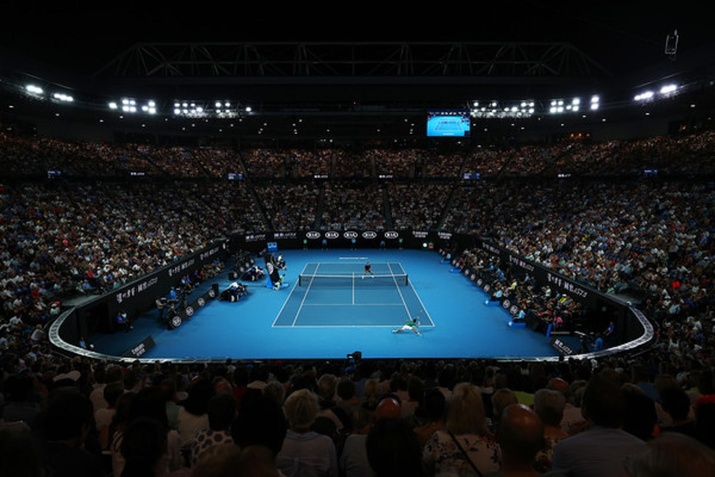 For one thing, every one of the lower-ranked players will be praying that the season picks up at some point yet this year. It may sound odd to hear with a number of the top players graciously making large donations to combat the virus, but for those lower-ranked professionals, lack of time on tour essentially amounts to a struggling period of unemployment. They rely on the prize money earned at events at all levels of the sport, and without it, they do struggle to make ends meet, let alone continue their dreams of moving up the ranks. With a number of the most prestigious events, including one major, already off the table, they are going to be looking to see as many of the remaining events staged as possible.
Then, while the legends of the sport are in no way in the same boat as those who heavily rely on that prize money, the disruption of the 2020 season could have an impact on their legacies. It has stalled the hunt for majors, a quest that is especially important for Roger Federer, Rafael Nadal, Novak Djokovic, and Serena Williams as they look to sit atop the tennis mountain with the most slams. There is also the rankings conundrum, which was a hot topic of debate in recent weeks. Novak Djokovic looked poised to pass Pete Sampras for most weeks at Number 1 and move well within striking distance of Federer. With the ranking freeze, however, there is some debate as to how many, if any of the weeks during this hiatus will count towards the Serb's efforts to move up the list. And lastly, the postponement of the Tokyo Olympics was a big one. Although nothing official had been said, it was thought that some veteran players would opt to hang up their rackets after one last crack at Olympic glory. Now they are going to have to hold out one more year, and anything they can do to gain some traction between now and then would be much appreciated.
Finally, fans all over the world simply need that hope that tennis will return yet this season. Is tennis, or any sport, a matter of life and death? Of course not. Nor is it nearly as important as the overall health and safety of people from all around the globe. But sports are do provide a mental and emotional boost. People love the thrill of competition and going along for the journey to the end result. And whether it is with family at home, friends at work, watching on television or being fortunate enough to be right there in the stands, sports connect people from all walks of life. They are an important part of culture and sorely missed right now around the world.
Only time will tell if tennis will make a return in 2020. Whether it does or whether it does not, fans will weather this storm and be ready for it when it does. Until then though, it is good that the governing bodies of tennis continue to move the goalposts rather than call off the remainder of the season. Even if another tennis ball is not struck this year, having hope that the season will resume with this newly-announced start date is just what is needed to keep the chin up and make the best of all the troubles facing everyone right now.