Grigor Dimitrov: A Golden Opportunity?
With a number of the heavy-hitters absent at this year's ATP World Tour Finals, there was always going to be an opportunity for at least one of the outsiders to step up to the plate and make the most of this coveted situation. Having already guaranteed that he will advance to the knock-out round, Grigor Dimitrov seems bent on doing just that.
Before anyone too enthusiastically jumps on the Bulgarian's bandwagon, some perspective is needed. He is located in the weaker of the two groups in London, and with Rafael Nadal's withdrawal, it became even more open. Dimitrov is sure to have his hands full in the semifinals and subsequently in the final should he advance there. That said, he can only play who is in front of him, and there are plenty of positives to be taken away with the way he has emerged as the top dog in his group.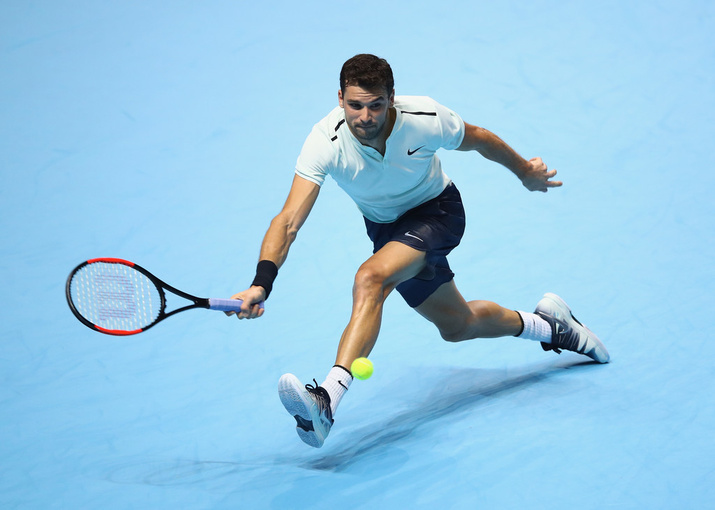 He got the ball rolling against Dominic Thiem, a fellow young gun, who like the Bulgarian has enjoyed some impressive victories and stretches of play throughout the 2017 season. Nerves were clearly in play, as Dimitrov stumbled at the end and allowed the three-set encounter to become closer than it should have been. In previous years, Dimitrov might have crumbled amid such a tight spot of play, but he instead kept his wits to still find a way to cross the finish line first.
His second round-robin match against David Goffin was a completely different encounter but equally as stellar. Goffin was hobbled from the start of this event, and the added physical and mental energy he expended in his upset over Nadal in the first round left him running on empty when he came up against Dimitrov. But as any player will attest, competing against an injured opponent brings its own set of unique challenges, and more than a few players have overthought the circumstances and seen their own games suffer as a result. Dimitrov did not make that mistake, however. He went out and played his game, and as evidenced by the 6-0, 6-2 score line, he executed it very well. Just as imperative, he quickly righted the ship when the wheels threatened to come off as the Belgian started to mount a comeback in the early stages of the second set, which is not how that scenario would have played out in seasons past.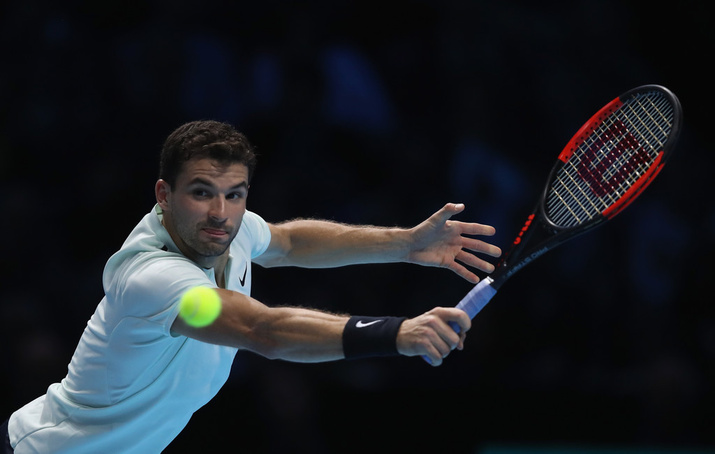 Both matches represent the kind of promising signs fans have seen from Dimitrov at various intervals this season. It is also refreshing to hear his own thoughts on how he has progressed as a player. He has been very reflective of late in assessing his career, highlighting the positives, learning from the setbacks, and exhibiting a better understanding of his overall game and what he needs to do in order to continue his upward trajectory. In essence, he may be putting all of the pieces together at last.
While Dimitrov would no doubt love to unlock the puzzle of his own game and maximize his potential, fans would be just as happy to see him do so. He owns every shot in the book, and when at his best, he is one of the most thrilling players to watch. He has the tools to defeat anyone in the game, and he may now possess the mental fortitude to use them to maximum effect. He still has plenty to prove if he wants to reach the greatest heights, but completing a deep run here in London would go a long way towards meeting those goals. He has certainly gotten himself off to the right start through his first two matches in London. It just remains to be seen if he can continue the momentum through the weekend and give fans and the rest of the field some serious food for thought heading into 2018.