Fight To The Finish

It has been a topsy-turvy week in Turin, filled with heartbreak for some players and opportunity for others. Even so, by the time play came to an end on Thursday, three of the four semifinalists were decided, and it came as a surprise to no one that they were named Novak Djokovic, Daniil Medvedev, and Alexander Zverev. They have been the three hottest players throughout the bulk of the 2021 season, and with each knowing he is apt to have to go through one and potentially the other to win this title, they have set up what should be an exciting fight to the finish.
A victory at the ATP World Tour Finals that includes a win over one or both of the other members of this trio is important for all three of these players, though who needs it most is up for debate. A strong case could be made for Zverev as the man most in need of a title this week.
Although the German came up big at the Olympics, he is the only one of the three yet to win a major, coming up short in his lone slam final appearance last year in New York. His most recent outing against the Serb was a tough, five-set defeat in the semifinals of the US Open this year, and after falling to Medvedev a couple of weeks ago in Paris and earlier this week in round-robin play, he is now trailing in his rivalry with the Russian. He is clearly in the thick of it with these two, but as he is keen not to give up even a single inch more of ground, he will be aiming to turn the tables on them by earning the title in Turin, perhaps even using it as a stepping stone to his own first slam title in 2022.
Of course, Medvedev will hardly be looking to allow Zverev to gain ground in their rivalry, but rather to put some more space between himself and the German while simultaneously aiming to move one step closer to removing Djokovic from his perch atop the rankings. A win over either would be beneficial.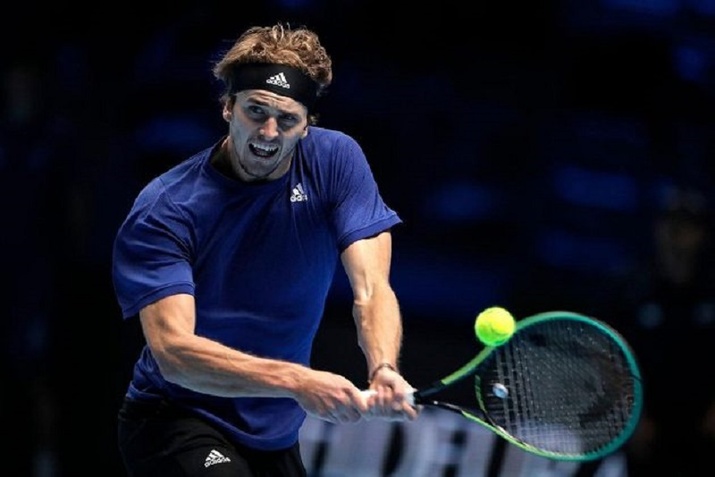 Guglielmo Mangiapane, Reuters
It would put him more firmly in the driver's seat with his generational rival Zverev, but a victory over Djokovic would likely mean more. He trails the veteran in their head-to-head, and when both were in full flight a couple of weeks ago in the final of Paris, it was the current Number 1 who came out on top. If he wants to further loosen the stranglehold Djokovic along with his fellow members of the Big 3 have had on the game, a victory here would be a step in the right direction.
Naturally, Djokovic will want to put a damper on any aspirations Medvedev or Zverev may have in the closing days of this event. At first glance, it may be easy to assume that this tournament does not mean much to the Serb in the grand scheme of things. Some already consider him the G. O. A.T with all that he has won in his career, including winning this title on multiple occasions. Yet, at least as far as the near future is concerned, his result here could be more important now than in some of his previous appearances.
There is no question that there is a definite shift happening in men's tennis. With various fitness issues resulting in question marks surrounding Rafael Nadal and to a far greater extent Roger Federer, this shift is apt to only keep moving quicker in favor of the younger players. But despite this shift, Djokovic has remained as dominant as ever throughout 2021, securing three of the four majors and coming just one match shy of collecting the whole set. He bounced back from that disappointment well, as evidenced by the way he fought from behind to defeat Medvedev in Paris. Sure, Father Time always wins out in the end, but shift or not, an end to his season with a victory in Turin would send a strong message to all that he is not about to go anywhere any time soon.
Only time will tell who will ultimately be the last man standing on Sunday. A surprise may even be in store that sees Friday's winner of Andrey Rublev or Casper Ruud play spoiler. Still, odds favor it being one of these three. None would be a surprise. All would be worthy. And with any luck, they will produce some entertaining fireworks that serve as a preview of what fans can expect in 2022.