An Early Pivot Point at Indian Wells?

The tournaments of Indian Wells and Miami have both been referred to as the "fifth slam" on more than one occasion and for good reason. They are among that elite group of tournaments that are just a step below the majors in terms of prestige, and they are the two tournaments that can boast to playing host to the second largest field outside of the slams. Like the slams, the larger field can lend itself to some rather straight-forward early encounters, but this year's edition of Indian Wells offers up what could be some early fireworks in the second round, with one of the most enticing matches being the contest between Serena Williams and Victoria Azarenka.
Truth be told, Azarenka really has not done much over the last year or so that would suggest she is poised to pull off the upset, and yet it is difficult to completely shake the marquee feel to this match. That is primarily thanks to what Azarenka has achieved in the past. She is a former Number 1 and US Open Finalist and she is also a two-time Australian Open Champion. Furthermore, prior to going on maternity leave, many considered her about the closest thing Williams had to a rival.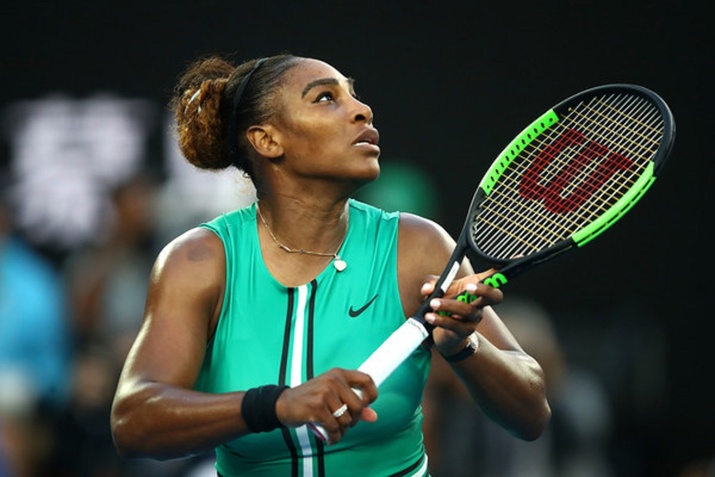 She has garnered a handful of victories against the American and played her close in some of the losses. She is someone who has shown herself able to hold her own from the baseline and exhibit enough variety to keep Williams off balance, and crucially, she walked onto the court with the belief that she could forge a path to victory on her own merits. Given her lack of any sustained success in recent memory, she is apt to get tight in the big moments in this upcoming contest but given what all she has done throughout her career, it is unlikely that the well of confidence has completely run dry.
Although the clear favorite, who has enjoyed a far more lucrative return to tennis following her own maternity leave, Williams will not make the mistake of taking Azarenka lightly. She is fully aware of the challenges Azarenka has posed in the past, and as someone herself, who is very familiar with suddenly being able to flip the switch to tap into championship form, she knows there is no telling if Azarenka will be able to do the same in this encounter. Additionally, it is important to remember that as far as her tennis results are concerned, Williams enters Indian Wells on a low note. Her quarterfinal exit in Melbourne was disappointing enough by her own lofty standards, but the fact that it came after she led 5-1 in the third made it sting that much more.
Yes, there were some injury concerns towards the close of that match, but it also generated more than a few murmurs pertaining to choking. A great way to put any demons from that match to rest would be to get off on the right foot in the desert with a strong statement against the Belorussian. Plus, Williams has a tough road in front of her if she hopes to be the one hoisting the trophy when all is said and done, so an emphatic victory against Azarenka would go a long way towards sending a message to the rest of the field.
All told, there is no question that this is a match Williams is expected to win and should win. Not only does she possess the more powerful game and have a clear advantage on serve, but she has simply been in far better form than her opponent. Traditionally, however, Williams has always been more vulnerable at the start of a tournament, and given what transpired in her last match, perhaps even more so. Folks have been waiting for Azarenka to return to her top form, and sometimes it just takes one key match to turn the corner. This could be that match for the former Number 1 if she were able to find a way to put it all together and garner the upset. Both are going to be keen to make the most of this early blockbuster, and if they are able to turn back the clock and produce a battle reminiscent of past contests, fans are definitely in for a treat.