Donal Logue: When Tennis Meets Hollywood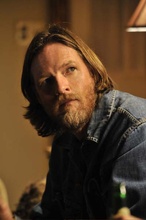 Donal Logue's versatile ability as an actor has seen him star alongside Eva Mendes and Nicholas Cage while working with some of the best directors in the business. Logue has been a fixture on the silver screen for the past two decades, but his real passion away from the set is tennis.
In 2005, he earned himself the perfect excuse to spend hours working on his game when he directed and starred in the film 'Tennis, Anyone?' – a pastiche on the often bizarre world of the celebrity tennis circuit.
Tennis View caught up with Logue to speak about his lifelong love of the game.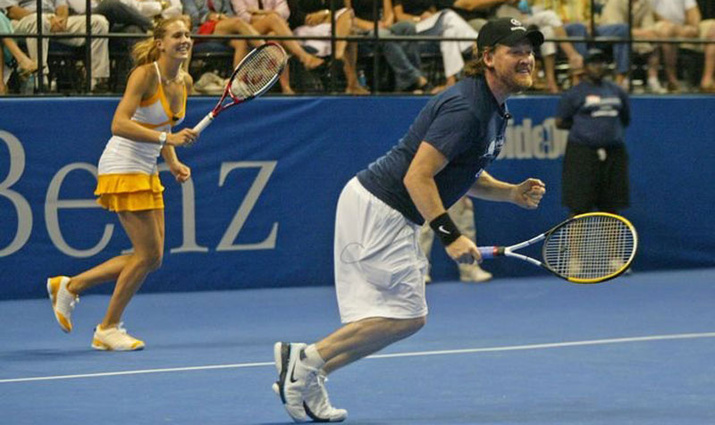 Q: When did you first start to play tennis?
Donal Logue: I started when I was 8. My mother and father had played tennis when they were younger, and my mother taught tennis in Nigeria. Before I ever hit on court, I would often take an old racquet of theirs, find a big wall somewhere and just hit against it for hours. That was when we were living in a small town on the Mexican border in Arizona.
Q: Did you play for a club when you were growing up?
DL: No, what happened was we moved to another town on the border in California, this rough place out in the desert, and my friends and I would go to the high school where they had six courts. It was the height of the Borg-McEnroe era, and tennis was really popular, so we would all go down and just hang out until the lights went off at 11. If you won, you could stay on the court. If you lost, you had to wait.
Q: What level did you achieve as a teenager?
DL: Back then, there were a lot of good players in Southern California, and I could sometimes pull out a match out of sheer determination, but I didn't have the weapons to really do anything with tennis. I was good enough to occasionally play No. 1 for my high school team but not much beyond that. The sad thing is, I was as good at 14 as I was at 16. Some guy once said to me, 'You're not getting good enough, fast enough, to ever do this.' It was so honest but so crushing.
Q: Tell us about some of the opportunities you've had to play with tennis legends?
DL: I've played with Pete Sampras, Jim Courier and people like that in charity matches. It was fun to talk to Pete because in person, he's such an easy-going guy and he loves to laugh. He got a bit of criticism when he was playing for not having the kind of fire that you saw from Boris Becker, but in person, he's got a great sense of humor.
I was joking with him about how hard it was to maintain my No. 2 spot on my high school team with these other guys constantly coming up to challenge me. I asked him how he maintained the concentration and intensity to be No. 1 in the world for so many years when everybody is so geared up for a match with you. He was like, 'I'm glad you said that. A lot of people don't think about it that way.'
Q: We heard that you had the chance to commentate for Tennis Channel a few years ago?
DL: That was one of my favorite ever experiences. I only did it a couple of times, about six or seven years ago, but getting to meet Gustavo Kuerten and interview all those guys was incredible. If it was up to me, I would have left everything and done it full time because it was just such a fantastic opportunity. When I was young, I felt tennis was a big part of my life, and then I went to college and got into acting. I had this 15- to 20-year gap where I wasn't competitive in sports anymore, and it was just a real gift to get back into it and have exposure to that world.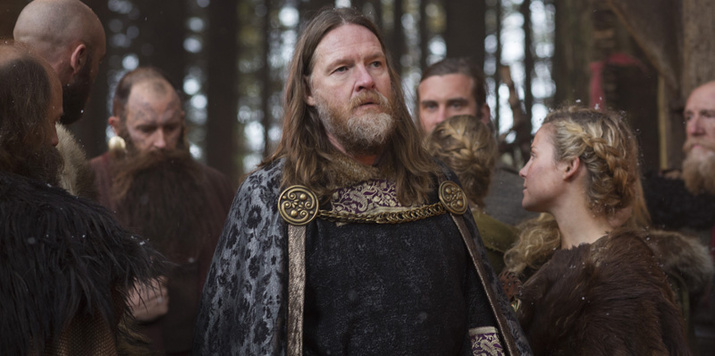 Q: Let's talk about 'Tennis, Anyone?' You've said that it was inspired by the eccentricities of the celebrity tennis circuit?
DL: There's a Kissinger quote that sums it up best – 'The battles are so bitter because the stakes are so small.' It's funny to see how competitive people are in what is supposed to be a charitable environment. There was one tournament and I was playing this old guy named Judge [Joseph] Wapner who had this show called 'The People's Court'. I hit an ace down the middle, and it wasn't like I was painting lines. It was a good 2 feet in, and he called it out! Not everybody's like that, but in general, anything that has both the names celebrity and charity on it can be so oxymoronic in a weird way. But I understand that it does help charities, and that's the main thing.
Q: Finally, who's your favorite player on the tour right now?
DL: [Rafael] Nadal. What he's done at the French Open over the years is unbelievable. I'm not sure there's been anything like it in sport. I remember watching the US play Spain in the Davis Cup final back in 2004 when he was just a teenager. It's amazing when you see someone like that, so young but already such a special talent.
---
Canadian-American Actor/Film Director
Harvard graduate, Intellectual History major
Tennis Fantasy: Hit with Bjorn Borg
"Follow your deepest dream, the one you had as a kid…but stay focused." - Donal Logue
This article is from the Jan/Feb '14 - Maria Sharapova issue

SOLD OUT

Subscribe now and you'll never miss an issue!