Djokovic: A Return To The Top..A Return To Domination?

For the first time in two years, Novak Djokovic will return to the top of the rankings. The final move to the top came in anti-climactic fashion following Rafael Nadal's withdrawal from the Paris Masters earlier this week, but his journey there throughout this entire 2018 season has been nothing short of improbable and amazing. It also begs the question of if he is poised to be the leader of the pack in 2019.
Perhaps no one is more surprised than Djokovic that he will shortly find himself at the apex of the rankings. Personal and physical problems saw his game flounder for the better part of two years, which was so stunning given that it came immediately after he secured the career Grand Slam at Roland Garros in 2016. His play throughout the front half of this year was also worrying. There were some head-scratching losses, in which not only was he struggling to find his game, but he hardly looked emotionally invested. A switch was flipped, however, during the grass season, and after winning Wimbledon, he really has not looked back. Instead, he has gone on to complete the Masters set with his victory in Cincinnati, secured another US Open title, and earned the crown in Shanghai. It has been an incredible run that all but made it a certainty he would take the top ranking at some point in these closing weeks, and come Monday, he will hold that coveted spot.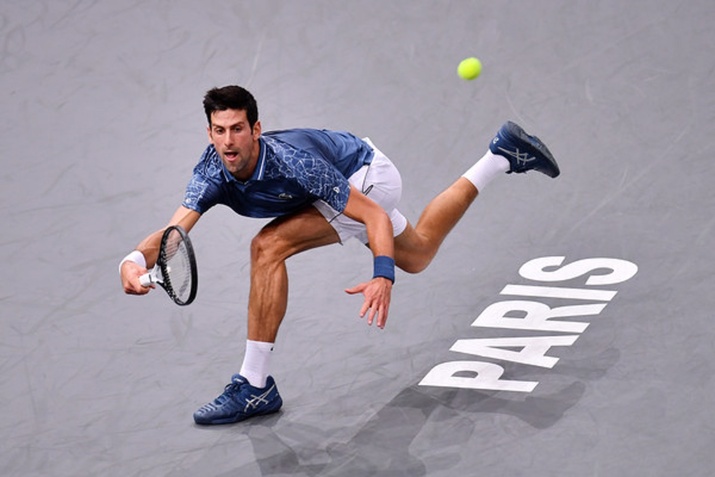 So, what, if anything, does Djokovic's return to the top mean for men's tennis heading into 2019? Well, for Djokovic himself it could hardly place him in a more enviable position. He has gone from a man who looked disinterested the first half of 2018 to one who is completely dialed in the back half. By his own admission, he feels he is very close to that top form that in 2016 saw him become the first man since Rod Laver in 1969 to simultaneously hold all four majors. Between his ascent up the ranks and wins that are accumulating right and left, he is sure to be in a great place mentally to kick off next season. It is a combination that has seen him be nearly untouchable, which not only helps him in the tight moments, but it can also play mind tricks on his opposition.
And speaking of the opposition, while most would certainly back their own abilities, there has to be a tinge of worry that stems from what they have seen from the Serb because few appear ready to challenge him. Fans have seen some young guns make notable runs and score some impressive victories, but yet again, no one outside of the Big 4 won a major in 2018. His fellow members of the Big 4 still remain Djokovic's most likely challengers, and they are all surrounded by question marks as well.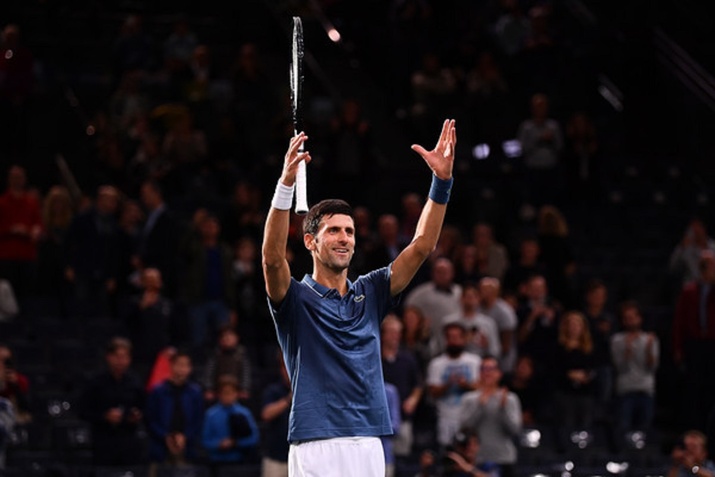 Murray has been unable to put in precious match time for the last eighteen months and is a huge unknown heading into 2019. Nadal's recent withdrawal from Paris not only has the rest of his season in doubt, but there will be some concern as to how ready he will be out of the gates in Australia. Federer is the only other member of the Big 4 healthy enough to play right now, and although he did just secure his ninety-ninth title last week in Basel, he has honestly struggled to consistently produce his best tennis over the course of a single match. Suffice it to say, none of that will cut it against an in-form Djokovic.
Naturally, there is still some scintillating tennis to be played before 2018 comes to a close, and for sure, a surprising result this week or in London could shift the perspective for 2019. But there is no question in a tale of two seasons, Djokovic has done an exceptional job of flipping the script to make an improbable journey back to the top of men's tennis. If he can finish this year on a high note, he will undoubtedly be the man to beat in 2019.
(Photo Source: Justin Setterfield/Getty Images Europe) ​