Djokovic and Nadal Hit the Dirt

It may not be the first tournament to offer players an initial foray onto the clay courts this spring, but the Masters at Monte Carlo is traditionally the first big event on the men's tour to give folks a feel for who is looking like an early favorite for Roland Garros. Not surprisingly, many of the heavy-hitters will be in attendance, keen to start building their confidence early as they begin their journey to Paris.
While those languishing in the lower ranks would probably disagree, two men who could greatly benefit from a strong showing at Monte Carlo are Novak Djokovic and Rafael Nadal, the current Number 1 and Number 2 players in the world. After a disappointing March, both would dearly love to turn things back in the right direction this April.
To some, it may seem absurd to suggest that Nadal requires a notable finish next week, and indeed, if anyone could bounce back from a disappointment on the dirt, it would be the Spaniard. Most consider him the greatest male clay-court player ever, and it usually does not take much to get his mojo going on the clay. He has also enjoyed more than his share of success at this event, having won it on eleven prior occasions. But there are a couple of things to keep in mind as Nadal endeavors to secure a twelfth Monte Carlo crown.
First, the Spaniard is coming off of an injury that kept him sidelined from Miami. He is naturally a little more skittish returning to competition after an injury, so he is a bit of a wild card as far as how he will be able to perform physically. There is also the potential for added rust after a month away from the sport. Secondly, Nadal is once again facing a mountain of mental pressure during this clay-court swing. He has well over 4,000  points to defend in what has typically been the bread-and-butter part of his season. Fans have seen him successfully defend these points time and time again but coming in a little behind the eight-ball adds that much more pressure to trying to pull off that feat in 2019. Getting off to a rocky start in Monte Carlo will only compound that pressure in the weeks to come.
Unlike Nadal, Djokovic does not currently find himself defending a plethora of points, but he will the back half of the year. As such, it makes it all the more imperative that he try to gain now and create some sort of a cushion if need be for the future.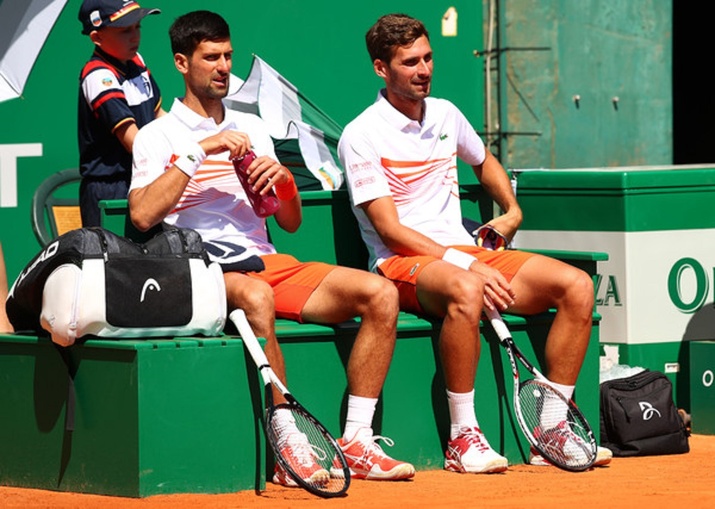 More importantly than gaining points, however, the Serb needs to garner back that momentum he gained after being crowned champion this past January at the Australian Open. His surprising early loss at Indian Wells could to a degree be chalked up to lack of match play following his victory in Melbourne, but that he followed it up with an early exit in Miami was definitely a stunner. The good news for Djokovic is that although hard courts have historically been his best surface, he is hardly a slouch on the dirt. On the contrary, he has tasted plenty of success on the clay, including a Roland Garros title in 2016. Furthermore, he has enjoyed a good bit of success against Nadal on this surface and is frequently touted as the most dangerous threat to the Spaniard on the clay. If Djokovic wants to ensure that he maintains that reputation and keeps those seeds of doubt in Nadal's brain as well as keep alive his hopes for a fourth successive major, he had better return to the winning path sooner rather than later.
Djokovic and Nadal represent just a couple of the players everyone will be looking to keep tabs on as the clay season begins to unfold, but they are certainly two of the more important ones. They are a pair of titans of the game, and it could be intriguing to see how their battle for supremacy unfolds as they jockey for position to determine who is in pole position to reign supreme in Paris.