Davis Cup: Canada, Belgium and Russia Win

Italia 1 – Canada 2
Denis Shapovalov and Matteo Berrettini had a great match to honor the opening day of the first Davis Cup 2019 finals. In the second match of the qualifier, the Canadians closed the series after the first turn, Pospisil gave the day's surprise against Fognini, in an exciting game with high-quality plays. Afterward, Shapovalov won over Berrettini (7/6 6/7 7/6) to score the first victory of the group.
Italy took out its competitive spirit and won the doubles, in rematches in individual matches. The pair formed by Matteo Berrettini and Fabio Fognini defeated the Canadian couple composed of Vasek Pospisil and Denis Shapovalov in three vibrant sets 6/3 2/6 6/3. At this point, Italy kept its hopes alive to fight within its group or to deserve to be one of the best seconds to qualify for the next round.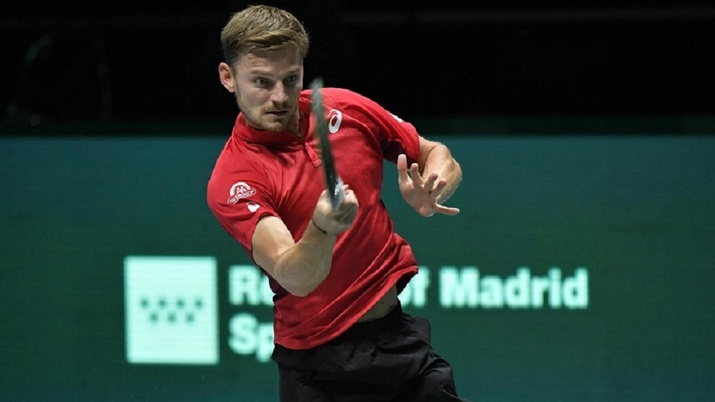 Croatia 0 – Russia 3
Karen Khachanov won a very disputed match against Croatian Borna Coric to move the score to 2-0 and secure the victory in the group B series. While the Balkan began scoring the first set in tiebreak, the Muscovite knew how to react and would flip the score.
Russia won the doubles as well, to end the series with a 3-0 victory. Remember, that all games add up to the choice of the two best seconds of the six groups and that they will move into the quarterfinals. Croatia is now in a bad position for qualifying for the quarterfinals.
Belgium 2 – Colombia 1
Belgium became the first team to score a victory in these Davis Cup Finals 2019, after David Goffin added the second point. However, his triumph did not come easy as he gave up the first set against the Colombian Daniel Elahi Galán, number 194 in the world. But he reacted in time and the Belgian number 1 would add the victory, boosted by a large number of fans in the stands.
Colombia won the doubles victory, specialists Juan-Sebastian Cabal and Robert Farah beat the Belgian couple made up of Sander Gille and Joran Vliegen in three tight sets 6/7 6/4 7/6.
Today the local team (Spain) will debut in the main stadium against Russia. Rafa Nadal will be leading the team. The teams from Argentina, France and the United States, among others, will also have their first performance. On Wednesday we can see Novak Djokovic at the head of his national team Serbia.