David Ferrer: The Consummate Professional

To every journey, there is a beginning and an end. For David Ferrer, his journey as a professional tennis player began in 2000, and after nineteen seasons on tour, that journey reached its conclusion at the hands of Alexander Zverev in Madrid earlier this week. For many, that conclusion was bittersweet, because, with all that Ferrer has done and accomplished on his journey, there is little doubt that tennis has lost one of its true sportsmen.
Ferrer's name may not have been particularly well known outside of tennis circles, but for those that never had the opportunity to truly appreciate the Spaniard and all that he brought to the table, it is their loss. There has always been much to love and admire about Ferrer, beginning with his game. His game did not boast a signature formidable weapon. Nor was it particularly flashy or elegant. No, the beauty of Ferrer's game was in its simplicity. It was a style that players at every level could in some way learn from, relate to and emulate to some degree. He possessed more than a competent volley and serve, and his backhand was just as solid as they come. His bread and butter was always the forehand, which thanks to his exceptional footwork, he was able to find with abundant regularity and produce a brand of aggressive tennis that was far more imposing than his 5'9" stature would have otherwise suggested. The hallmark of his game was his phenomenal foot speed, which so often frustrated the opposition into errors, and most pundits agree that his return was criminally underrated and among the best in the sport.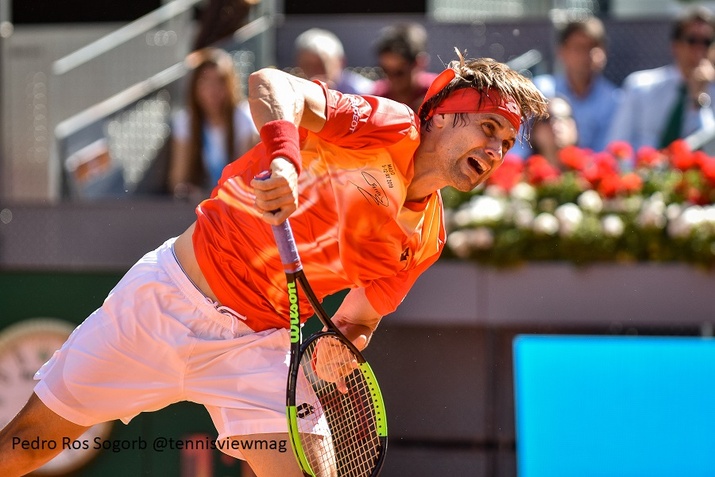 As great as Ferrer's game was, however, the attribute for which he is apt to be most fondly remembered was his dogged competitiveness. Without a huge weapon, Ferrer was frequently made to work for the vast majority of his points, and yet there was a sense that no one enjoyed the grind quite like Ferrer. There was a rarely a ball that he believed was out of reach, and no matter the opponent and no matter the scoreline, he was one who could be counted upon to fight until the very end. He always represented a daunting challenge to the opposition, as they knew that they would have to take the match from the Spaniard because he would simply refuse to go away.
His game and mentality proved to be a lethal combination. It earned him a number of impressive victories, including multiple wins over the likes of Andy Murray, Novak Djokovic, and countryman Rafael Nadal. It helped him secure twenty-seven singles titles, the most prestigious of which was the 2012 Paris Masters, as well as appearing in an additional twenty-five singles finals. He also reached the quarterfinals or better at all four majors, the highlight being his appearance in the championship match at Roland Garros in 2013. Finally, it propelled him to a career-high ranking of Number 3 in the world.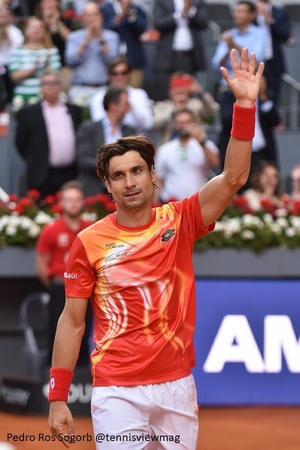 Yes, when Ferrer left his bandanna on the court this past Wednesday, he did so knowing he had carved out a career of which he could and should be very proud. But fans knew he left more than just that bandanna out there. In that final match, as he had done in every other match throughout his career, he left everything out on the court. He is living proof that if one builds a game on a solid foundation, understands how to play the percentages, puts in the hard yards, and most importantly is willing to always stand up and compete to the best of his ability, amazing things can happen. That is the most important takeaway from Ferrer's career. So, as he heads off to a hard-earned and well-deserved retirement, one hopes that his legacy of grit and determination will continue to live on and inspire others in the years to come.