Daniil Medvedev: Destined for Greatness

This time last year, Daniil Medvedev was coming off an impressive win over Novak Djokovic on the dirt at the Monte Carlo Rolex Masters. Although he lost in the semis in Monaco, he reached the final in Barcelona the following week, losing in straights to then world #5, Dominic Thiem, and a month later, was seeded #12 at Roland Garros.
Despite failing to deliver on the terre battue, the then 23-year-old Russian went on quite a tear during the summer hardcourt season, reaching four consecutive finals. While he lost in DC to an in-form Nick Kygrios in two tight tiebreakers and was dismantled by world #2 Rafa Nadal at the Rogers Cup, Medvedev defeated David Goffin in straights to claim his first Masters 1000 title at the Western and Southern Open.
No one – including myself - could have predicted his astonishing run to the final at the US Open given the hard yards and hours he had already clocked during the month of August.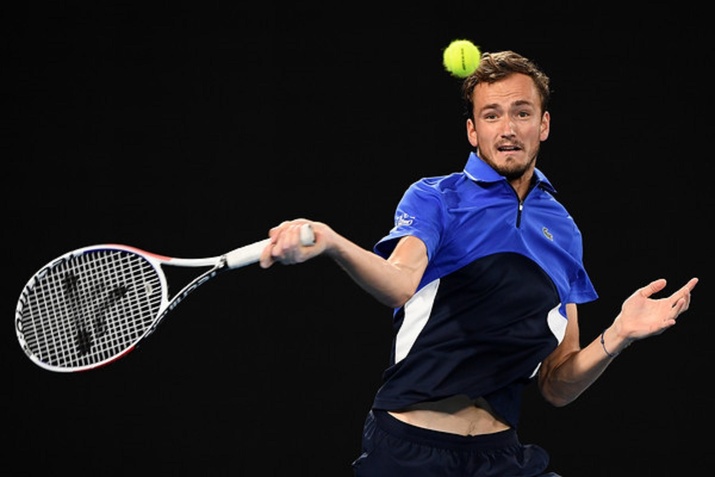 Having covered two of his matches at the US Open – his quarter-final defeat of Stan Wawrinka, the 2016 US Open champion and his straight-set semifinal victory over former world # 3 Grigor Dimitrov, I began to envision a scenario where he rose to the occasion, galvanized by a boisterous and temperamental New York crowd, to claim his maiden Grand Slam title.
Unfortunately for Medvedev, that scenario included one major, seemingly impenetrable obstacle: Rafa Nadal. The three-time US Open champion and 2019 Rogers Cup champion was seeking his 19th grand slam title just one shy of Roger Federer's historic haul.
I steadfastly maintain that had Medvedev not reached three consecutive finals leading up to the US Open, he would have had sufficient reserves to conquer Nadal. The crowd that had railed against the Russian during his third-round match against Feliciano Lopez, now embraced him as he valiantly fought back from two sets down.
Medvedev does not cast an imposing shadow. The Russian, extremely lean at 6'6, often appears on the verge of collapse yet time and again demonstrates his remarkable capacity to strike winners from anywhere on the court. The now 24-year-old and world #5 never ceases to amaze. I repeatedly have witnessed his ability to hold serve despite donating consecutive double faults.
Medvedev appears immune to pressure or stress; it appears inexplicably to roll off his back. Unphased, he steps up to the line and uncorks either an ace or unreturnable serve. Languishing in no-man's land, he scoops up a low ball with a two-handed backhand that resembles a shovel and rips an amazing winner.
During the US Open final last September, he pushed and shoved Nadal to a fifth set. This is not luck or a fluke; he is the real deal and, in my estimation, the player who will eventually supplant the Big 3 and dominate the ATP Tour.
Having had such a successful season last year in reaching 6 consecutive finals, including two Masters 1000 finals both of which he won and a grand slam final, it was no surprise that he began the current season a bit flat.
Falling in five in the fourth round to Stan Wawrinka at the Australian Open and losing early in his next two events, this extended hiatus due to the COVID-19 pandemic, might provide not only a physical respite but a mental one as well.
Though he has yet to defeat Rafa Nadal or Roger Federer, he has defeated the world #1, Novak Djokovic twice in six meetings, both victories earned last season. He maintains a respectable record against his younger peers, earning a victory against Thiem and Alexander Zverev while dominating Stefanos Tsitsipas, winning 5 out of 6, including two last year.
His style of play is unorthodox: predictable yet unpredictable. Though enthralling for fans, it routinely confounds opponents. While the resumption of play on the ATP Tour may be tenuous, Medvedev's future at the top of men's tennis looks rock solid.
(Photo Source: Getty Images AsiaPac)