Covid Consideration

There may still be plenty to play for in the handful of weeks that remain of the 2021 season, but as usual, many are already turning their attention to 2022, and towards the Australian Open in particular. Tongues have been sent wagging with additional speculation this time around, however, as with the Australian Government confirming that anyone entering Australia would need to be fully vaccinated, there are plenty of questions about what that will mean for the field in Melbourne next year.
It is hardly surprising that the focal point of the speculation is Novak Djokovic. The Serb, who has thus far opted not to reveal his vaccination status, has been vocal in the past about his reluctance to get the Covid vaccine. As the Number 1 player in the world, who has enjoyed tremendous success Down Under, it is only natural fans and pundits alike are curious about what Djokovic will do as he looks to find a way to break the three-way tie he is in with Roger Federer and Rafael Nadal for most major singles titles.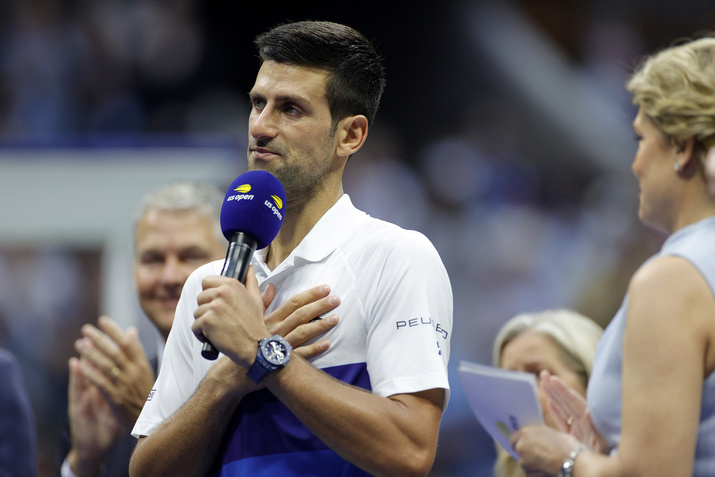 Getty Images
While Djokovic may be the focal point though, several others could be impacted by the vaccination requirement, which could potentially have some pointing fingers at the players if their absence proves to be a detriment to the tournament.
It has been reported that presently just a little over half of the players on both the ATP and WTA Tours are fully vaccinated. There are a variety of reasons for why this could be the case. Players are young and generally among the healthiest individuals in the world. Neither tour currently requires players to be fully vaccinated either. Given these factors, it may simply be a matter that players have not felt an urgent need to make time to get vaccinated. For others, however, it could be that they oppose any vaccine. It might be that they oppose the idea of having the vaccine mandated, or perhaps they made a personal decision with their doctor and determined that they were better off not getting the shot. The individual reasons behind the vaccination numbers will likely play a large role in determining how many more players will be cleared to head to Melbourne.
Of course, while some will look to vent frustration at the players who may opt to forgo the shot and skip the year's first major, others will look to the Australian Government. It is well established that Australia has employed some of the most stringent Covid protocols in the world. The protocols in place last year also drew some backlash from the players, especially those who were placed in the strictest lock-down. Undoubtedly, to some around the globe, Australia's approach to Covid may come across as Draconian and resentment may bubble where people feel exemptions for sport should be made.
There is apt to be increasing talk and debate about what all of this means for the Australian Open and its tune-up events as the weeks tick by. In all the chatter, however, it is important that everyone maintain a healthy level of respect. Countries do not all view Covid in the same manner, and whether one agrees with Australia's approach or not, Australia is a sovereign nation that has the right and duty to protect its citizens in the best way it sees fit. As for the players, if they are willing to put their prize money and ranking points where their mouths are because they personally feel strong enough that they do not want the vaccine, agree with it or not, their choice has to be respected. In the end, everyone is just striving to find the best way to return to normal, and it is imperative that respect and understanding are maintained along that journey.