Coming, Going, and Just Staying Put

The final tour event of the 2019 season is days away from completion, and not surprisingly, it has provided plenty of scintillating tennis as befits a field that features the top eight players of the year. But this week has also provided plenty of food for thought as well as reflection heading into 2020.
Making Inroads – Roger Federer, Rafael Nadal, and Novak Djokovic were once again the headliners coming into the ATP World Tour Finals, but they have hardly been the only story. Instead, it is the young guns who have managed to light things up in the British capital. On paper, Dominic Thiem looked like he would be playing for third in Group Bjorn Borg. Instead, the Austrian stepped up to the plate and upended both Federer and Djokovic in succession to win his group. As of writing, Group Andre Agassi has yet to be decided, but it is worth noting that it is last year's Next Gen winner Stefanos Tsitsipas who sits atop the group at 2-0. Furthermore, Alexander Zverev got the better of Nadal on the first day of play for that group and is in the driver's seat as far as joining Tsitsipas in Saturday's semifinals. Even Daniil Medvedev has had a decent debut in London, as although he is down 0-2, he got himself to a match point against Nadal before the Spaniard roared back to victory. All told, it is apparent the young guns are starting to get those wins and making inroads against the old guard.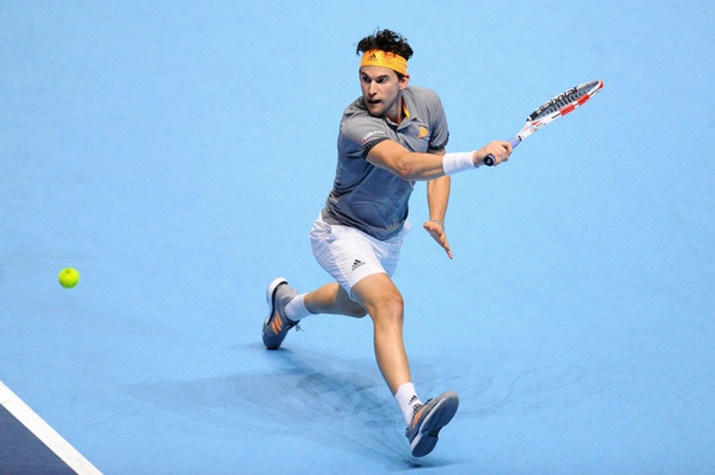 Still Around – Of course, while the exploits of the young guns will have garnered the attention of the veterans, it would certainly be premature to suggest their reign will be coming to an end any time soon. Nadal will finish Number 1 with Djokovic just behind him in the rankings. All four majors were won by members of the Big 3, and it is still possible the ATP World Tour Finals will be, too. As evidenced by matches like Nadal's comeback against Medvedev and Thiem's third-set tiebreak win over Djokovic, these guys are still hard to put away. And for those fortunate enough to see the vintage display Federer put on against Djokovic to advance to the semifinals, it is quite clear there is still ample game left in the tank. In short, nobody should be counting out the chances of the Big 3 to potentially continue their dominance in 2020.
Farewell to Inspiration – Sadly, it was not on the terms she would have wanted, but Dominika Cibulkova announced her retirement from tennis due to a recurring Achilles problem. While she will be missed, she leaves behind a legacy she should be proud of. She is a former champion at the WTA finals as well as a former Australian Open Finalist. She reached a career-high ranking of Number 4 in the world, and that is the highest singles ranking achieved by a Slovak woman to-date. What makes all of these achievements so inspirational, however, is that she did it in an era where many would have figured her 5'3" stature would prohibit her from reaching such heights. But she never doubted her ability or felt the need to prove herself to anyone. Instead, she went out, played an aggressive game coupled with a tenacious attitude that should serve as an example to others of what can be achieved when you believe in yourself and ignore the naysayers.
One Last Ride – Now past age forty, folks knew that the Bryan Brothers could not go on indefinitely, and indeed, the American duo have announced that 2020 will be their last year on tour. The talented tandem have been the most successful doubles team of all time. They were Davis Cup stalwarts and great ambassadors for the sport, and particularly doubles. They have been thrilling to watch and great with the fans, who regularly flock to see them. The sport will lost something special when these two hang it up following next year's US Open, so here is hoping that they have a one last magical run for audiences everywhere to enjoy and appreciate.
These represent just a few of the takeaways from last week and what they could mean for 2020. It should be interesting to see how the remainder of London unfolds and what other tidbits of intrigue will emerge in the weeks to come.