Book Review: The Tennis Drill Book
262 drills for strokes, serves, and volleys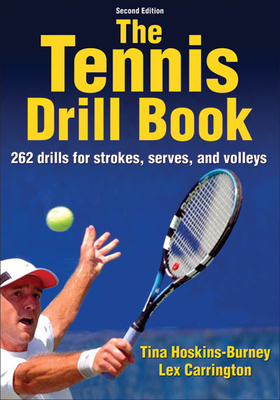 An essential reference for any player or coach, "The Tennis Drill Book" builds on the strengths of the popular first edition and includes more drills, expert instruction and advice for today's game. The collection includes tips for improving stroke technique, match strategy, mental training, and game-based as well as conditioning drills for increased speed and agility among other performance tips.
With over 250 drills and written by teaching pro and former WTA player Tina Hoskins-Burney and veteran coach Lex Carrington (former coach to Vera Zvonareva), it's a tennis reference book that belongs in every tennis library.
The Tennis Drill Book, Second Edition by Tina Hoskins-Burney, Lex Carrington
$12.81 (Paperback), $9.99 (Kindle),
296 pp, ISBN 978-1-4504-5992-1
This article is from the May/June 2014 - Roland Garros issue

SOLD OUT

Subscribe now and you'll never miss an issue!