A Blessing in Disguise?

The tennis world waits with bated breath as the weeks tick by, wondering if there will be any more live tennis in 2020. While the US Open, Roland Garros, and a whole host of tournaments have yet to make a call on whether they will be held in the coming months, there is already talk of the Australian Open next January potentially being canceled. Confusion reigns as players question what they can and cannot do as they look to begin training to return to competition that they do not know where or when will return.
This combination of the seemingly endless uncertainty and lack of competition has certainly been a downer for players and fans alike. The cancellation of so many tournaments has also been detrimental to players for multiple reasons. For legends like Roger Federer, Rafael Nadal, Novak Djokovic, and Serena Williams it is a precious year lost in the latter stages of their careers, filled with missed opportunities to add to their legacies and jockey for prime positions in the record books. For the lower-ranked young guns and journeymen, the layoff has hit the pocketbook hard.
While all of the players are negatively impacted by this crisis in one manner or another, if there is one who might actually be able to get carve something positive out of it, it is Nick Kyrgios. This hiatus has forced him to do something that tennis officials have thus far been reluctant to do: sit him on the sidelines. Granted, it is not exactly the same thing as a ban. He is not missing out on financial opportunities or titles afforded to his opposition, as they are all sitting on the sidelines together. But that does not negate the potential positive effect this forced layoff could have on the mercurial Australian.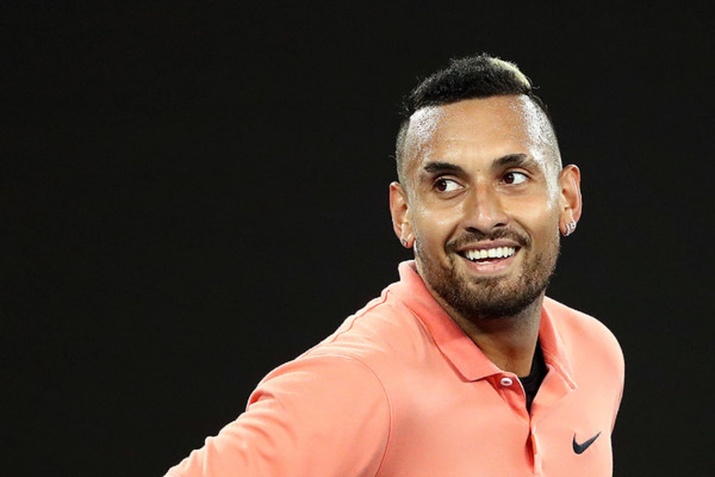 In fairness to Kyrgios, it should be stated upfront that for all of his questionable episodes on court, he has been very generous off it. Like many, he stepped up to aid relief when Australia was hit so hard by the brush fires earlier this season. He pitched in to help the lower-ranked players financially hit by this health crisis and offered to deliver meals to those in his neighborhood who were reluctant to venture out for fear of catching the virus.
Despite his generosity, however, his antics on the court have left more than a few not only questioning his dedication to tennis but how much he truly appreciates the gift he has been given to make such a successful living from it. Perhaps these last couple of months will help raise his level of appreciation. They have demonstrated that there is a fine line between feast and famine on the professional circuit, a contrast made all the starker when there is no competition to be had. Undoubtedly, he has also noticed how his success as a professional has put him in a much more favorable position to weather the weeks of unemployment than the millions who toil in less lucrative, common jobs. Yes, the life of a professional tennis player may not be all glitz and glamour, but surely now he has to appreciate the favorable position it has afforded him in comparison to many others.
In a similar vein, this hiatus may actually make Kyrgios miss tennis, and even if it does not, that is just as important of a discovery. The Australian has made no secret of the fact that he gets bored out there. He seems to find life on the tour and everything that goes with it more of a grind than many others. But he has now been able to recharge the batteries and determine if he misses the thrill of competition and performing in front of that live audience. If he has, it could lead to greater dedication on his part going forward. If he has found that he has not missed any of that, then maybe this time will allow him to reevaluate what he wants to do going forward.
At the end of the day, Nick Kyrgios will always be a colorful character in the sport. He is never going to be smooth like Federer, a machine-like Nadal, or as wholly driven in the same manner as Djokovic. And that is okay. But he can be better. He can and should show more respect to his opponents, the fans, and himself by cutting out the tantrums and more consistently giving his best effort day-in-and-day-out, irrespective of the occasion or the opposition. He has been blessed with phenomenal talent that has already earned him more than many in this world. He has had weeks to reflect on all of this, and only time will tell when tennis resumes whether he has learned anything from it.