Belinda Bencic: Take Two

This year's staging of Indian Wells has provided some food for thought as fans have witnessed some stunning upsets and the seeming arrival of new faces. One of the upsets that captured headlines was that of defending women's champion, Naomi Osaka. Her vanquisher was Belinda Bencic, but based on what folks saw of her, the Swiss, who already took the tennis world by storm once as a teenager, looks poised to be making all kinds of future headlines with her second shot at reaching the top.
In all honesty, her upset over Osaka should hardly have come as a surprise, because Bencic was already playing some fine tennis before she arrived in the Californian desert. She had just recently captured the title in Dubai, defeating four Top 10 players in succession to do so, and she has impressively been able to ride that wave of confidence at Indian Wells. Furthermore, she has already cut her ranking by more than half, jumping up to Number 23 from Number 55 earlier this season in January.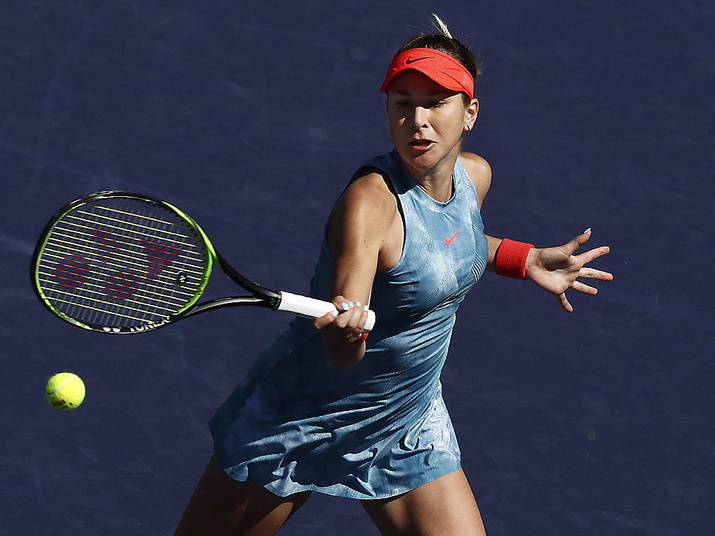 Of course, regular tennis fans know this is hardly the first time the Swiss has exhibited such promising talent. Four years ago, as a teenager, she made the tennis world stand up and take notice when she secured the prestigious Premiere Canada title, overcoming Serena Williams and outlasting Simona Halep to do so. She then built on that success to rise to Number 7 in the rankings in the early months of 2016 before injuries started to derail her rocket rise up the ladder. Her most recent major challenge was left wrist surgery in the spring of 2017 that kept her on the sidelines for five months and saw her ranking plummet to outside of the Top 300. She began to slowly get her game and match fitness back towards the end of that season and throughout 2018, and it would appear that in 2019, she is back in peak form and ready to stake her place in women's tennis.
Women's tennis should be happy to have her back if she is as truly in for the long haul as her recent results would suggest. She may not exhibit the same abundance of variety as her countrywoman Martina Hingis, but as someone who first learned the game at the school of Melanie Molitor – the woman better known as the mother of Martina Hingis – she still possesses a nice all-around game that is lacking in some of her opposition. As such, she is not a one-trick pony, and is able to find different avenues to victory depending on the day and her opponent. She can take it to the more defensive players, but as she proved against Osaka as well as Karolina Pliskova, she can take the ball early and redirect power with ease to make life difficult for some of the biggest ball-strikers on tour. So, like her fellow Swiss Roger Federer and Stan Wawrinka, it is fun to watch her figure out and employ the best tools to earn her the victory.
As noted, Bencic has already tasted some pretty sweet victories in 2019, and barring any injury setbacks, odds are she will taste some more as this season progresses. Her mental fortitude to overcome the injury challenges that halted her quick success a few years ago bodes well for her ability to face any challenges in the future, and with still plenty of room at the top in what has been a revolving door for women's tennis, there is no question that Bencic could very well be someone who takes advantage of it. Aged only twenty-two she still has a lot of tennis ahead of her, so fans should sit back and enjoy the ride, which with her boatload of talent, Bencic is apt to make a fun one.