Australian Open: Three Questions

Despite a Covid scare that saw the cancellation of play on Thursday in Melbourne, the 2021 Australian Open remains on track to get underway on Monday. As with any other major before it, there is a buzz of excitement as all await to see what stories will emerge in the days to come, and also like with any other major, there is food for thought before the first ball has even been struck.
One of the obvious questions at the forefront of many minds is whether or not anyone in the field will be able to deny Novak Djokovic a ninth title at what is his most lucrative slam. The Serb has won it six of the last ten years, and he has looked relatively sharp out of the gates in the ATP Cup. Aiding his cause is that many of his nearest rivals are either absent or suspect. Roger Federer was unable to make the trip due to injury. Rafael Nadal has been out of commission in the ATP Cup due to a back issue, meaning if he plays, he will go into the year's first slam cold. And Dominic Thiem, who last year won his maiden major crown in New York and pushed Djokovic to the limit in the Australian Open final, has recently struggled to find his best form. Couple this with all of his experience, past success in the Australian metropolis, and the fact that he is even more difficult to take out in a best-of-five format at this venue, and Djokovic is a tough out for anyone. So while nothing in sports is a guarantee, it is not a stretch to say that it is either going to take an off day for the top seed or a special effort from someone else in the field to derail Djokovic's title hopes.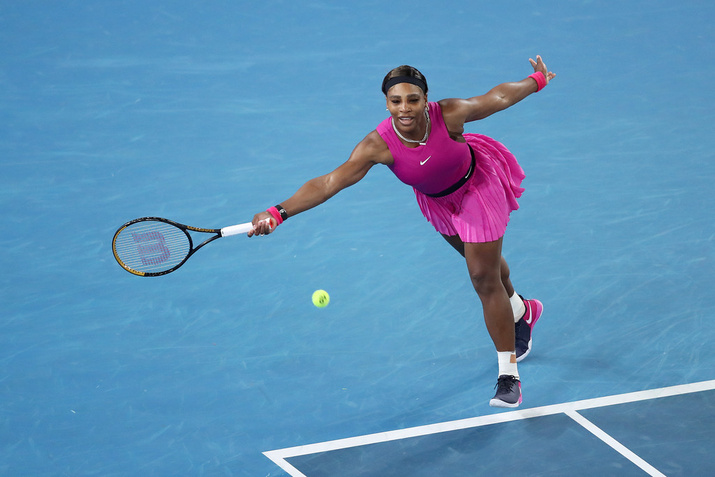 On the women's side remains the question that has been asked the last few years, and that is whether or not Serena Williams can capture that elusive twenty-fourth major singles crown. The American has a few things working in a favor, starting with the fact that she is Serena Williams. The gap has shrunk considerably, but many still believe that her best is better than that of anyone else in the field. She still possesses one of the most powerful ground games on tour, and her serve is second to none. If clicking on all cylinders, more often than not she will be in control of her own destiny as she looks to clear that twenty-fourth hurdle. Williams is also getting in some match play heading into the Australian Open, and with the match format shortened as a result of Thursday's cancellation, it could afford her the opportunity to hone her game while expending less energy. Lastly, the rest of the field is pretty much in the same boat as her. Unlike other years where players often played a longer season than Williams and were in a position to be a little sharper, a little more confident, the pandemic ensured that everyone had to cut their seasons short and enter 2021 with less match play under their belts. Will it be enough to see her through to the trophy? Maybe, maybe not, but she has to like her chances as easily one of the top title contenders.
The last question is one that has only been an issue recently but one that takes on much more attention given what occurred on Thursday. Safety is rightly paramount, and Australia has some of the strictest Covid restrictions of any country. It has served them well and should continue to do so. Officials, and in particular Craig Tiley, have done a phenomenal job of making this tournament possible while working within those restrictions, even to the point of being allowed to have fans present. But as Thursday proved, even the most secure of bubbles can be burst. If something similar happens during the fortnight, what does that do to the tournament, and what potential impact could it have on the favorites? Players are supposed to focus on the next match, officials ensure everything runs smoothly. But is hard to imagine given recent events that this question will not be in the minds of many.
With any luck, that third question will never require an answer, and if it can be avoided, it should be entertaining to see how the first two pan out for a couple of the most decorated champions in tennis history. It is great to have tennis back in action, and though it is later than usual, the 2021 Australian Open will hopefully get the ball rolling on an exciting season.
(photo courtesy of Getty Images)