Australian Open: Emotional Week 1

The first week of the Australian Open is almost in the books, with half of the third round matches completed. Fans are now used to some topsy-turvy results on the women's side at the majors, but with what has transpired through the first week in Melbourne, fans have been in for more of an emotional roller coaster than usual.
First, elation must be what teen phenom Coco Gauff is feeling in the Australian metropolis. As expected, she once again got the better of Venus Williams in her opener before exhibiting plenty of grit and poise to get by Sorana Cirstea. The notable victory came in the third round against defending champion Naomi Osaka. This was far and away the biggest victory of her burgeoning career. She was soundly defeated by the Japanese woman last summer at the US Open, and up until Friday's match, she had struggled to bring her best against the current crop of top talents on the WTA. That all changed in this third round where she stepped up to the occasion and routinely handed Osaka a loss. She now finds herself in a very workable section of the draw with a great opportunity to break new ground at the slams.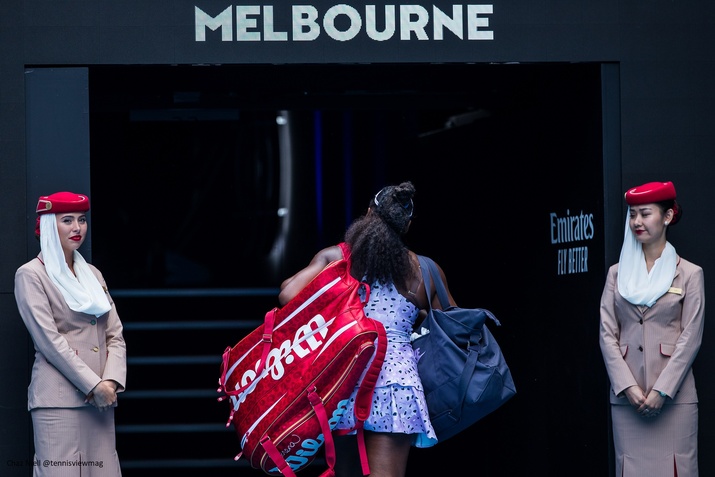 Adrift would certainly seem to appropriately describe how Maria Sharapova feels after her unceremonious exit in Melbourne. In fairness to Sharapova, she did play nineteenth seed Donna Vekic, who was favored to win their first-round encounter. Still, there is no doubt the trademark spark of determination was missing from the Russian. The former Number 1 was at a loss in her press conference as to where she goes from there. Her defeat will see her drop out of the Top 350, and unable to stay healthy and gain any momentum, some serious question marks surrounding her future. She would surely love to make a successful comeback to erase some of the stigma from her doping ban, but it is increasingly looking like that will be easier said than done.
Bittersweet would describe the departure of Caroline Wozniacki. The Dane had already announced that the Australian Open – site of her lone major – would be her last event. True to her word, she gave it her all and treated fans to everything that had made her special to watch, especially her trademark ability to run down every ball and claw her way back into matches. It looked like she was headed towards a showdown with good friend Serena Williams that likely would have ended her career in the fourth round. That was not to be, however, as she instead lost to the unheralded Ons Jabeur, who became the first Arab woman to make the second week of a major. It was a loss that had Wozniacki crying bittersweet tears at the conclusion of a respectable career and the dawning of a new phase in her life, and there were apt to be plenty of fans sharing in those same tears.
Of course, Wozniacki could not know it at the time, but even had she advanced, Williams would not have been the one waiting for her in the Round of 16. Qiang Wang would pull off the most shocking upset in the tournament to leave Williams and the fans absolutely stunned. Williams was the pre-tournament favorite coming in, and through the first couple of rounds, nothing had dispelled that status. In Wang, she was facing someone she had not only defeated a few months ago at the US Open, but she had done so in less than an hour, dropping just one game and fifteen measly points. Within this match, she managed to dig deep to somehow steal the second set from Wang, after the Chinese woman served for the match. But Wang refused to go away, resetting for the third set and holding her nerve to pull off the upset and really crack the women's draw just a little wider open.
Suffice it to say, it has been a busy first week at the Australian Open, and that is just on the women's side. Who knows what surprises are in store for Week 2? If they are half as good as what we have already been treated to though, it should be a fun ride to the finish.