The ATP Cup: Initial Thoughts

The inaugural staging of the ATP Cup has crowned its first champion. As with any new event, officials and players will take stock of what worked and what did not in an effort to either ensure its future success or determine if its lifespan will be disappointingly short.
Most would probably agree that there is much more to like about the ATP Cup than there is to dislike, starting with the rare team component of it all. Tennis at its core is primarily considered an individual sport, and while that is one of the aspects many of the fans love about it, seeing the players occasionally in that team setting is a treat. Fans get to see a side of players that is not normally on display as they interact with their teammates and coaches on changeovers and even between points. Having the squad right down on the court to offer feedback and encouragement during those times also adds an intriguing element of entertainment.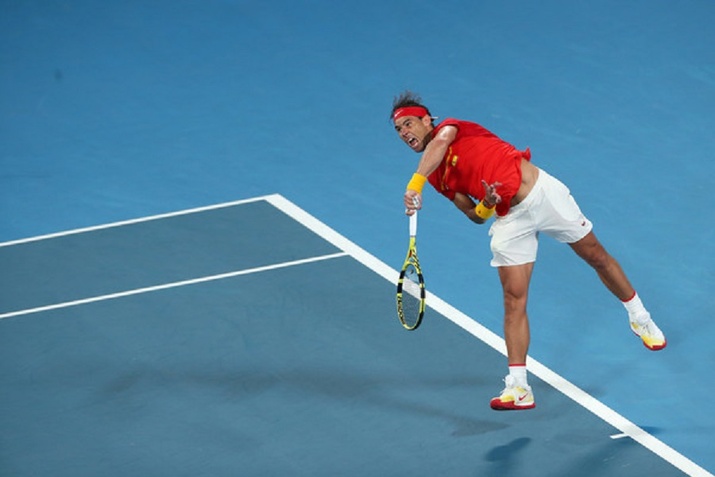 The various locales for staging the matches also works in its favor. Played in three cities, there is great opportunity for folks in the area to find some way of attending this unique event in person. It has also been good as far as television coverage goes. The various time differences provide for a fairly wide coverage window, and with multiple ties happening simultaneously, broadcasters and fans have their pick of what they want to watch.
The format of the event also works out great for the players participating, particularly with it being the first event of the season. As players are looking to shake off the rust heading into a new year, the thing they want most is match play. The ATP Cup guarantees players at least three matches with the potential for more if they suit up for the doubles or advance out of the round robin stage.
As with anything new, however, there are bound to be some drawbacks, and players such Andrey Rublev, Reilly Opelka, and Jo-Wilfried Tsonga have not been shy about voicing a couple of the main criticisms of the format. For one, the singles spots go to the top two ranked players from each country, leaving those ranked third and below out of luck unless the top two opt to skip the event. This is especially irksome for those that come from tennis-rich nations, as they are forced to sit on the sidelines while players ranked lower than them get in by virtue of being a top player in a nation that does not boast many players.
This reality of being barred entry to the team event while a lower-ranked player gains entry would probably not be quite as annoying if it were not for the point and prize money situation. Although the ATP has tried to compensate some by basing points gained on the level of competition, the fact is that there are still more points and prize money up for grabs in the ATP Cup than there are this week in Doha. To add insult to injury, players are normally only allowed to have eighteen tournaments count towards their ranking, but those who compete in the ATP Cup get to count it as an extra event, giving them an edge when computing their rankings.
These are certainly legitimate gripes, but they are not all insurmountable. Similar to the Olympics, the issue of ranking discrepancies in terms of who gets in and who does not cannot be completely eliminated, simply because no one nation can have more than one team representing them. But the ATP could look into evening things up as far as prize money and ranking points go. They could review upping Doha from a 250 to a 500-level event, which would constitute an increase in prize money. They could also explore having the ATP Cup count as one of the eighteen tournaments for players or allowing others nineteen to count towards their rankings.
Hopefully, the powers-that-be of the ATP will have these discussions and others, because all told, the ATP Cup was a fun and successful event. It has been an entertaining and interesting way to kick off the year, and if the Laver Cup is any indication, there is a market for these occasional team events in an otherwise individual sport. So, here is hoping it is an exciting end to what will hopefully be the first of many ATP Cup tournaments to come in the future.