AO Day 3 Preview: Federer, Radwanska-Bouchard

Captivating matches in the opening rounds of the majors are the exception rather than norm. So, when the opportunity for early fireworks arises, everyone desperately hopes the match will deliver. That will certainly be the case on Wednesday when Roger Federer takes on Alexandr Dolgopolov with a place in the third round up for grabs.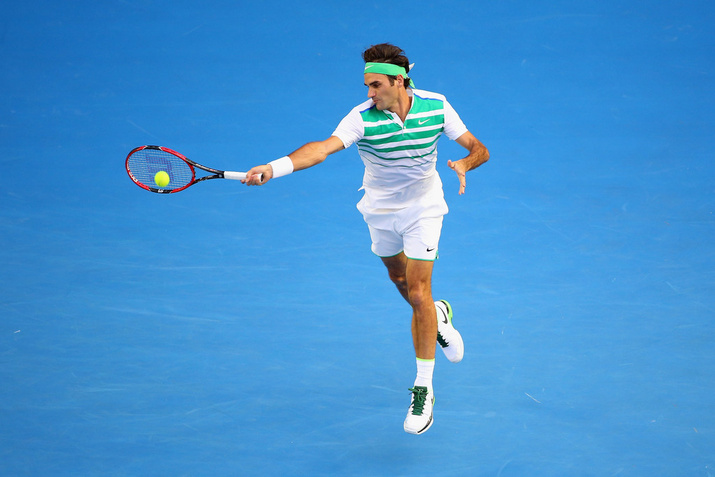 The casual tennis fan might not see the potential in this match. There are so many stats in Federer's favor. He has 88 titles to just two for the Ukrainian. Whereas Federer has won 17 major singles crowns, Dolgopolov has only reached the second week of a major twice in his career. Federer is happiest on fast surfaces, while Dolgopolov prefers the clay. They are separated by more than 30 places in the rankings, and the Swiss has not only defeated Dolgopolov in their two prior meetings, but he has done so in routine straight sets.
When it comes to Dolgopolov, however, things like stats and history can pretty much be thrown out the window. He is a talented shot-maker capable of playing lights-out tennis one day and dismally the next. That is why he has endured far too many inexplicable losses, but it is also why he has pulled off so many shocking victories that have earned him a reputation as a player whom no one, including the very best in the sport, wants to see on the other side of the net. He is one of the quickest at covering the court and possesses ample variety in his game. He can slow-ball an opponent, but more often than not, he makes his mark by pulling the trigger from anywhere on the court with exceptionally flat groundstrokes. Furthermore, the Ukrainian owns a more effective serve than his size would suggest and overall has an unorthodox style that makes him uncomfortable for many to play.
Federer is a guy who makes many players uncomfortable too, although in his case it is because they know what they are going to get where he is concerned. He does everything well and does not appear to have lost a step with age either. Federer has worked towards becoming even more aggressive the last few years, and he will not want to take his foot off the pedal in this match. He needs to have a good serving day and look to dictate proceedings with his forehand. It is also imperative that he strive to mix things up with his backhand in order to give Dogopolov different looks. Federer may be the better player, but he can make life easier for himself by not allowing Dolgopolov to gain confidence and rhythm to a level where he is regularly and successfully teeing off on the ball over the course of this match.
And one can rest assured that Dolgopolov will not shy away from going after his shots against the third seed. He has never been one to hold back, and Dolgopolov tends to be the type of player who finds his greatest motivation for the big occasions. If anything, he will relish the chance to play Federer on this stage and firmly believe in his ability to send the Swiss packing.
Of course, Federer will not be lacking in the belief department either. He has reigned victorious in Melbourne on four separate occasions, so he is familiar with what it takes to win here. He is also aware that he has faced and overcome stiffer opposition than the Ukrainian en route to winning his 17 major singles titles. Most importantly, he knows he is the better player out there on the court. Whether he has to call on his defense or offense, he has to like his odds of finding his way across the finish line.
It is safe to assume that most probably like Federer's odds of walking away the victor in this encounter. But while Federer may have more control over the outcome of this match, it is Dolgopolov who has more control over the quality. Federer should advance to the third round, but there is no reason why Dolgopolov cannot force him to wage an entertaining battle before he does so.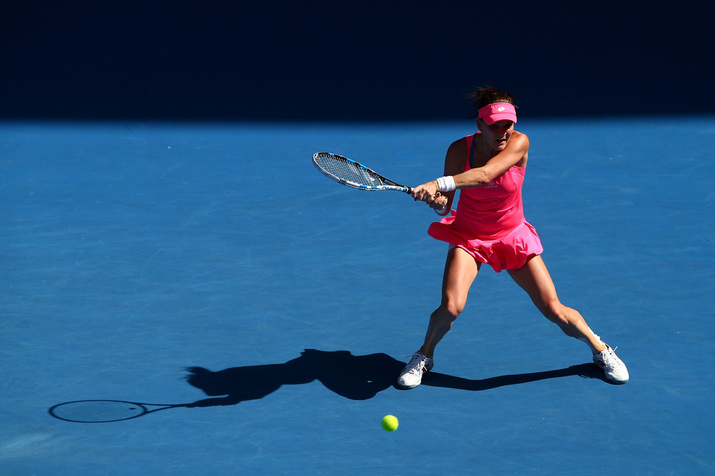 People often talk about the luck of the draw. The luck in question can be good or bad, for just as fortune smiles on some, it often simultaneously frowns on others. Sadly, Agnieszka Radwanska and Eugenie Bouchard find themselves in the latter camp. Both have been playing some fine tennis coming into Melbourne, but fate cruelly has them squaring off in the second round. It is a tough assignment for each woman, and it should be interesting to see which of them is more up to the challenge.
In many ways, these two need a good Australian Open, although the Canadian's need is arguably greater. Bouchard took the tennis world by storm two years ago when she reached the semifinals or better of the first three majors and the fourth round of the US Open. She looked poised for even bigger things in 2015, but it was not to be. Bouchard proved unable to cope with making the transition from hunter to hunted and struggled to win matches. Things went from bad to worse after she sustained a concussion while competing at the US Open, which effectively ended her season. Thankfully, her 2016 has started off promisingly with a quarterfinal showing in Shenzhen and a finalist appearance in Hobart. That should help her regain some precious confidence and begin putting 2015 firmly in the rear view mirror.
While not nearly as disappointing as Bouchard's year, Radwanska has some of her own demons from 2015 to put to bed. She lost her way through the front half of last season, falling out of the top 10 and off the map. But she suddenly found her form on the grass and has continued to build on that ever since. Her crowning moment came at the WTA Championships, where she surprised everyone by winning the title. It was a victory that helped propel her back into the top four of the rankings and one that had many wondering once again if she has what it takes to win a major. The Pole would love nothing more than to answer that speculation in the affirmative with a good showing in Melbourne.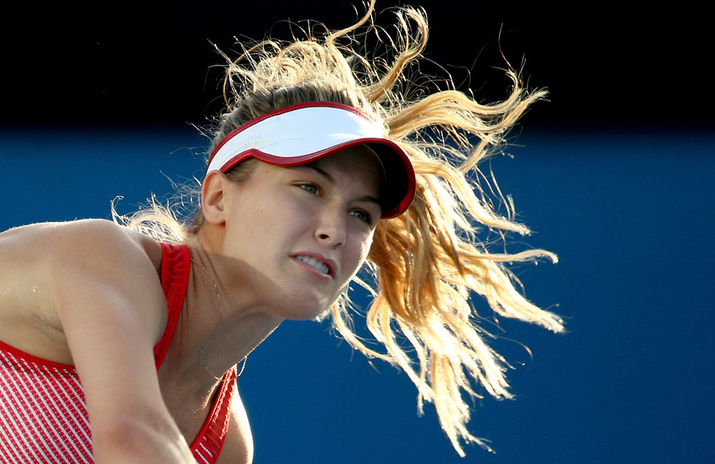 Between the two, Radwanska must be the one favored to get through to the next round, but Bouchard should have some looks. She has a nice all-around game, as evidenced by what she has already managed to achieve in her young career. She gets decent pop on her first serve and generally does a good job of staying up on the baseline and taking the ball early to rob her opponent of time. The issue for her is that she does not possess enough firepower to hit the Pole off the court. Radwanska also boasts exceptional timing and is more consistent from the baseline. She has more tools in her bag of tricks to keep the Canadian off balance and owns the better transitional game. As a result, she can make up for her lack of power by regularly looking to move forward and pressure Bouchard that way. Assuming she does not fall too far behind the baseline and avoids giving Bouchard too many looks at second serves, her all-court prowess should help her seal a victory.
In addition to how their games stack up, Radwanska should hold an edge in the mental department as well. 2015 was a rough year for both women, but it was unquestionably tougher on Bouchard. She has done well to start this season off so brightly, but Radwanska represents a big step up for her. And it may not be a step, particularly in light of the style Radwanska brings to the court, for which she is ready. In contrast, Radwanska surely feels good about her game. She could not have ended last season on a higher note, and she picked up right where she left off with her title run in Shenzhen before coming to Melbourne. She has the added comfort of knowing she defeated Bouchard in straight sets in their only prior encounter and will be aware that Bouchard is still looking to rebuild her confidence.
All told, the majority of the positives are in Radwanska's corner. It is a tough draw, and it would not be a complete surprise if Bouchard garnered the upset. But Radwanska is playing so well now and with renewed purpose. Barring a bad day at the office for her or a noteworthy performance from Bouchard, expect the fourth seed to move through to the third round.