Andy Murray: Is It Time To Panic?
With Roger Federer announcing his decision to skip Roland Garros and Maria Sharapova being denied a wild card of any type into the second major, many other story lines have struggled to garner attention. But while it hardly inspires near the same level of conversation, Andy Murray's opening loss this week in Rome was one of the more significant happenings and one that is apt to have his fans wondering if it is now time to panic.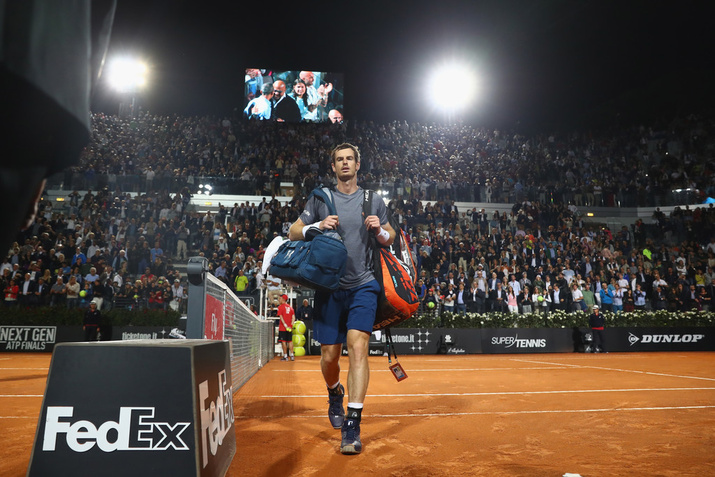 Given his phenomenal finish to the back half of 2016, there were high hopes for the Scot coming into 2017. After reaching the finals of his opening event in Doha, it looked like his run of strong performances would indeed continue. Outside of a scrappy title run in Dubai, however, that has sadly not been the case. He was upset early in Melbourne and hampered by an elbow injury, he lost his opening match in Indian Wells before being forced to sit on the sidelines during Miami. Things have then gone from bad to worse on the dirt. He suffered early losses in all three of the clay Masters, his most recent being an opening-round defeat to Fabio Fognini this week in Rome where he was the defending champion.
Every player can hit a slump, but Murray's is particularly puzzling and troubling. While the poor play of his fellow competitor Novak Djokovic has been the bigger story this season, Murray's own lackluster results are arguably more worrying. Where the Serb has increasingly shown glimpses of his former dominant brand of tennis, suggesting he could be on the verge or returning to his top form in the near future, Murray has shown no such similar patches of inspiring play. If anything, he has been extra disappointing in that, by his own admission, he is not even changing up his game to adjust to what is happening on court to try and turn around matches. And, although his dramatic rise to the pinnacle of the rankings was a breakthrough, it was not at the same level as Djokovic completing the career Grand Slam in Paris, which means an emotional letdown should not have been likely, particularly as he had the offseason to immediately digest that accomplishment. Nor has he endured any known personal problems away from the court, and his team is not in a state of upheaval. In essence, there is nothing concrete someone can point to that would explain Murray's drastic dip in form.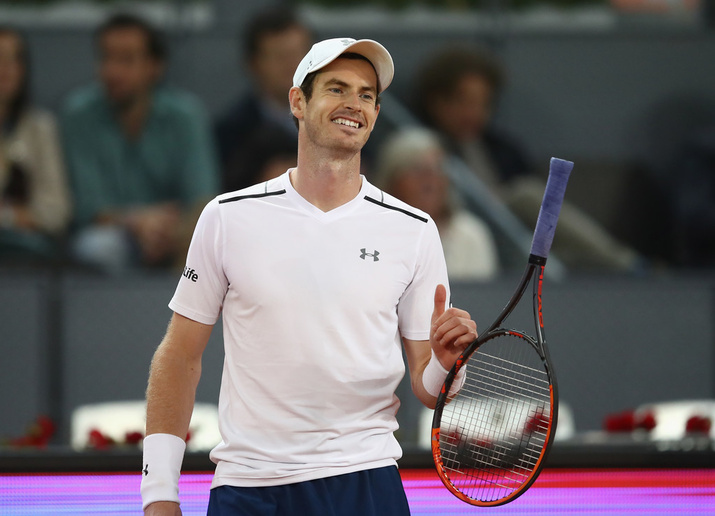 Trying to find some traction and build confidence after a string of early exits is hard enough, but Murray has an added hurdle to overcome in his quest to turn things around, which is he has an awful lot to defend in the coming months. He won nine titles in 2016, and eight of those nine came the back half of the year and included victories at Wimbledon, the two indoor Masters events, and the ATP World Tour Finals. As he has failed to take advantage of gaining some breathing room with his play the front half of 2017, that makes his ability to defend his results from last year all the more critical. It is imperative that he not allow the pressure of knowing what he has to defend in the coming months creep into his game, or it is only going to become that much more difficult to rediscover his best tennis.
If there is one positive that Murray has going for him though, it is that he believes he can turn things around as early as Roland Garros. He admits he is not playing well. He knows he has to improve. More importantly, he has experienced similar slumps in the past and knows what it takes to climb out of them. There is no reason to think he cannot do so again. Plenty of other players have done it in the past, and men's tennis would be that much richer if Murray could work his way back into the thick of things. In short, while there is ample room for concern, fans should hold off hitting that panic button. Murray is too talented to not turn his results around, and even if doing so by Roland Garros is a big ask, he could certainly right the ship sooner rather than later.